Annada Menon


Annada Menon is a graduate of the College of Fine Arts, Bangalore (Karnataka Chitrakala Parishath), and a Pune-based visual artist and freelance illustrator. She has published her work in a Children's Book by Penguin Random House as well as designed an illustration editorial artwork for Cosmopolitan India.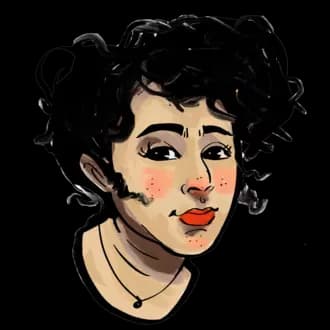 The Surreal Illustrative Visual Artist
Q
What is your favorite illustration or project in your portfolio and why?
Annada: Since my ongoing projects are some of my favorite pieces,  I can't disclose much about them. Therefore, I will talk about an illustration from my personal work, particularly the "Daydreaming" piece from April 2020. The artwork features a woman sitting on a chair with a toucan sitting on her knee with a deer in the background.
Whereas the floor of the piece is a mix between tiles and grass. The development of this piece took place mostly subconsciously. As most people don't have control over dreams and nightmares, therefore this piece is titled "Daydreaming". But we do have control over what we daydream about. I talk about building a haven of good memories and thinking of everything that makes me happy.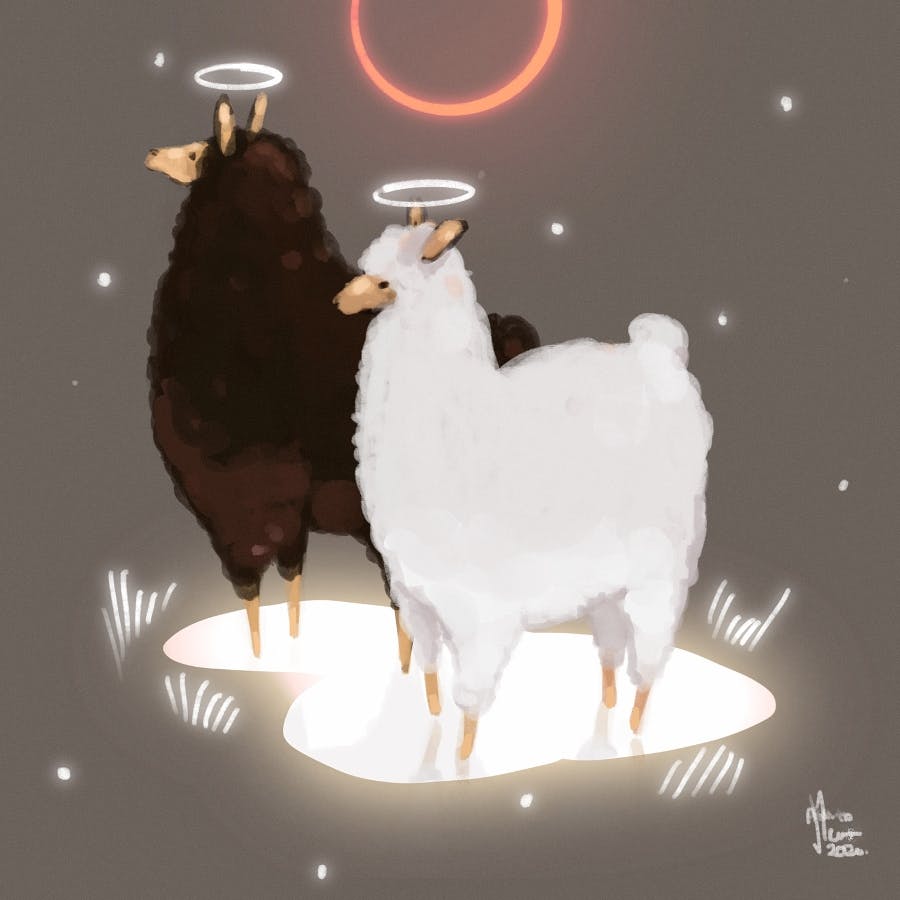 Also, I wish that the pretty picture that I create will seep into my dreams at night too. The work up to this day is a result of practice. Usually, I rely on daydreaming when I take a break from work or just need to calm a racing mind. Let's consider meditation for the creative mind. I would say it works sometimes and whenever it does I have a smile like a woman in the illustration.
Q
What are the techniques and resources you use for your artistic creations?
Annada: I think since the time I started illustrating there was this need to develop my creative muscle memory reflex. I enjoy it and find it helpful to draw inspiration from life. If I am unable to do that I refer to as many images as possible of a given topic to kickstart my creative process. More than physically stacking the parts of this creative puzzle, I prefer to build memory onto a device and transfer it into my brain, and tap into it whenever possible.
Let's say it is exactly like how Kim Jung Gi has mastered that trick of drawing from memory. He observes and draws, let's say an object from 30 different angles and with his sharp observation doesn't need a reference for it anymore. I would love to reach that stage someday as furthermore, it is a technique that helps me while making drafts for any artwork. I usually come up with multiple possibilities for one theme.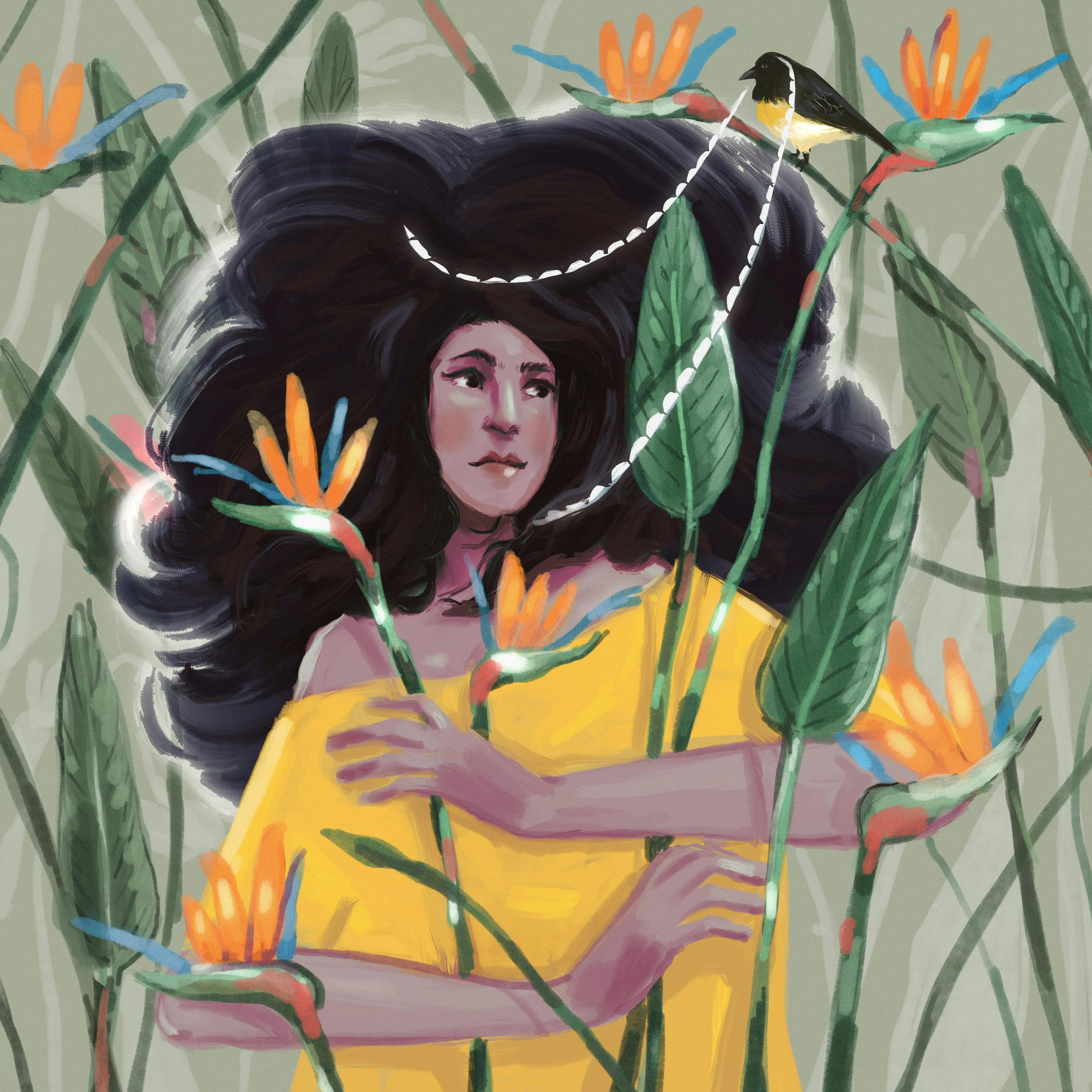 This profession heavily allows me to be flexible and not create things as I see them. Mainly, the foundation of my practice is surrealism. My work may not gain an immense number of views like an influencer would but I love looking through my work from probably Zdzislaw Beksinski'sperspective. As well as getting inspired by new influences on Art Station. It is so important that we follow an artist who inspires us not because we want to be in the position of the person someday, but their approach to tackling basics to even elements. For example, most artists love avoiding drawing hands. But I use artists as key resources as they make the process of learning fun.
Q
Where do you pull inspiration from to produce a particular piece of artwork?
Annada: I feel so far I have been spontaneous with my personal work. A free and fluid form of drawing works for me. I usually don't preplan most of my personal work. I even realize that I can convert something into a series only after three illustrations.
So understanding the true inspiration or solid ground for a piece of work only comes halfway into creating it. I know it's a little odd to read and I have no clue if it makes sense. But I feel that inspiring content for me just becomes a part of my subconscious mind and flows out based on my mood and time of the day. Whether it is on a piece of paper or a digital layer.
Q
Which particular style do you generally prefer working in while you create artwork?
Annada: This is so tricky to answer. I don't want to get comfortable with a style. Even though I tend to do so. Recently, I have discovered that I love making digital art with linework and using a very soft brush to fill in the colors. Sometimes it happens that it works while executing personal work. But when it comes to clients they see a mixed portfolio showcasing the styles I have made so far and want to experiment with something different.
"I am keenly interested in creating artworks that celebrate my love for nature."
Social media has influenced several artists to create a style of their own, be it to develop their brand (definitely a great thing), increase followers, follow trends, and much more. But as an individual who is not being influenced by a few of these factors, I don't think I have reached the stage to ease into something specific. So for now I don't have or maybe am not aware of a style I prefer using generally. But, I think I can tell when I grow much older as currently I am young and don't want to settle into a comfort zone but produce out-of-box artwork.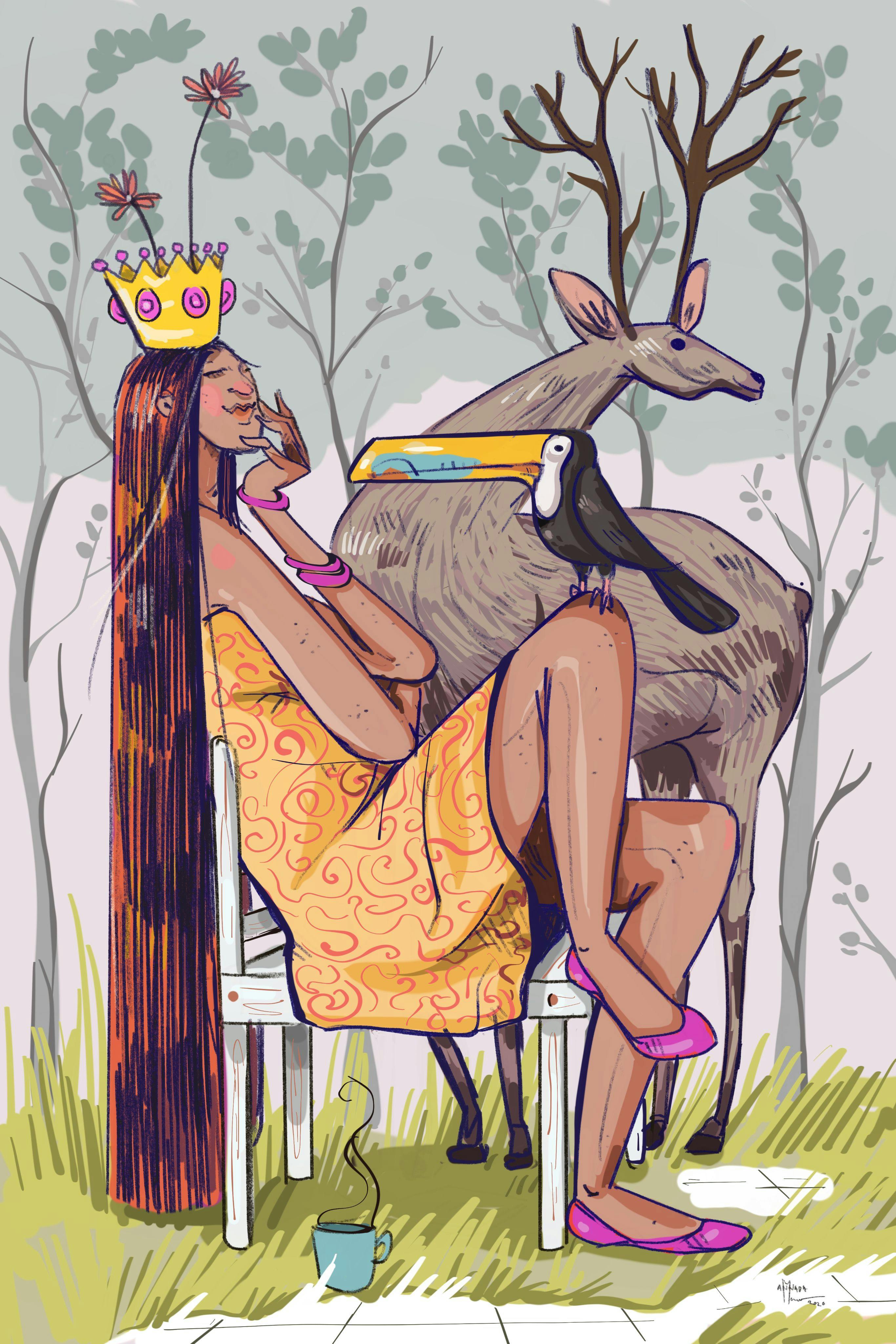 Q
How do you incorporate your love for nature and animals into your artwork?
Annada: I guess the feeling of creating it has become organic over the years that I don't sit and ponder on how I do it. But it flows out of me as easily as breathing now. Furthermore, drawing them has so many layers as to how I incorporate love. One of the more artistic reasons for the same, I feel, is the need to be technically respectful of their form. I mean that my love for them also helps me develop the skill of representing them more and more anatomically accurately. I am still learning but the more I practice the more room to explore and experiment.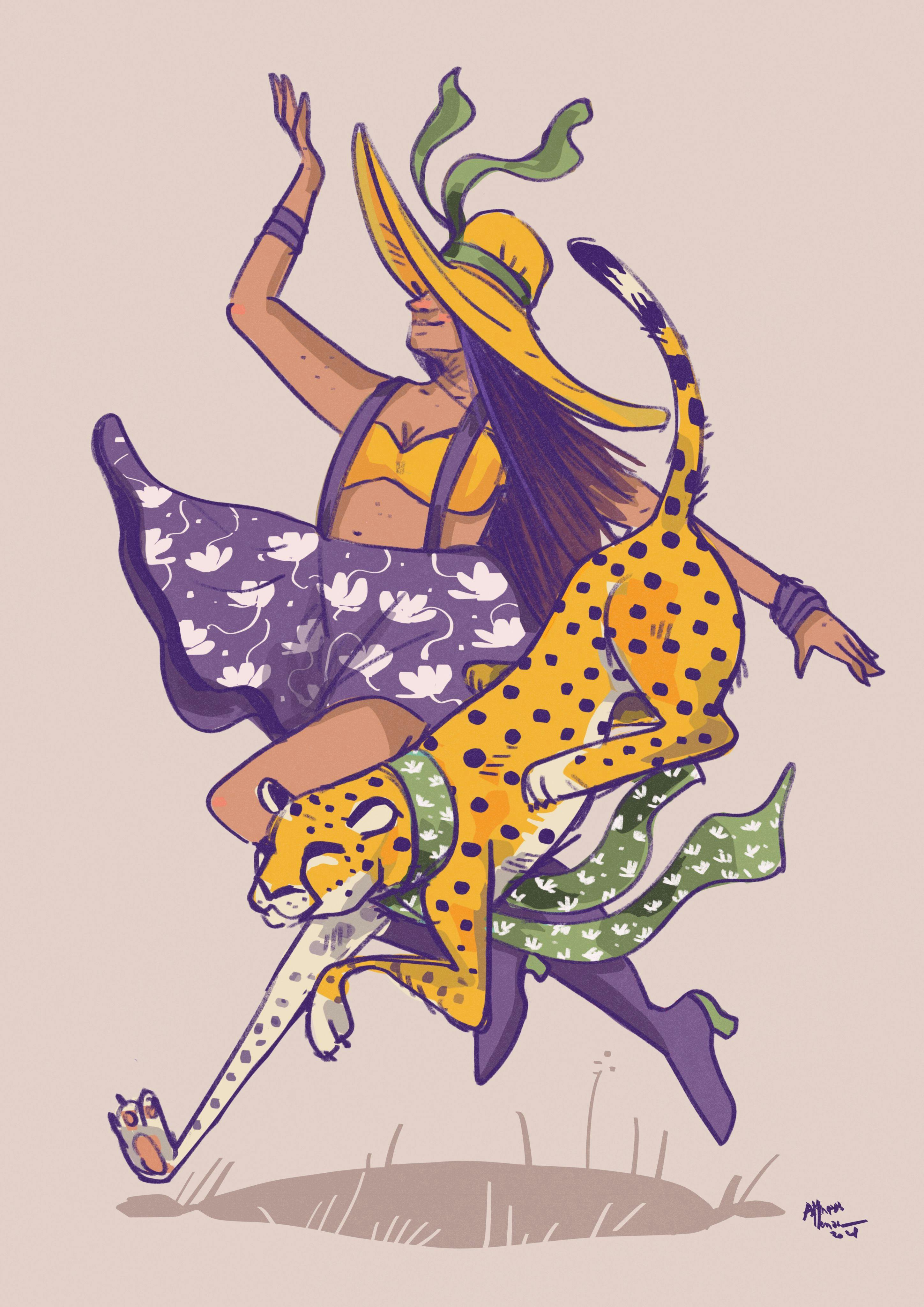 Learning about a new animal drives me to read facts about them and I get ecstatic over the fact that something like it could exist. I can't help it most of the time but I have to open a palette of green or just the beautiful warm colors from nature and splash it onto an artwork. The abundance of freedom that nature holds hooks me into falling in love and extensively makes it a part of my explorations.
Q
How does the artistic process differ when you work digitally as opposed to working on paper?
Annada: The digital medium I feel in a way spoils a lot of artists who make the switch from a traditional mode of creation. I am pretty carefree while I work digitally. I think this is for most of us because we can 'undo' our errors or mistakes while drawing. The brushes I use here are not pre-planned either. I like the flexibility to attempt a different technique within a matter of seconds.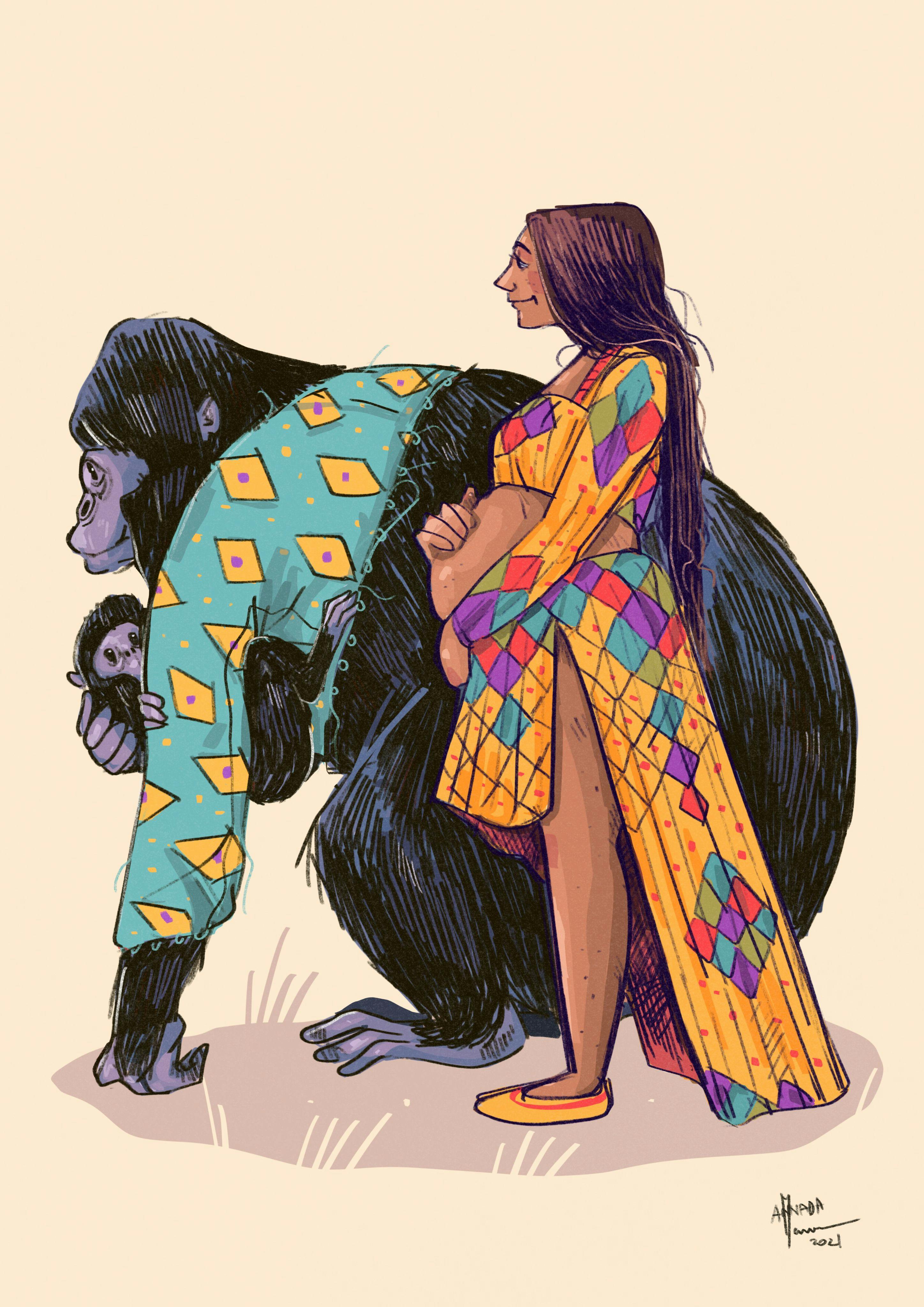 As opposed to traditional materials, I can usually carefully curate them and keep them within reach. While there is the ease with using traditional methods, it depends on the type of material used too. If it's just brushed pens and markers, I am more fluid with my execution. With watercolors there is a process based on mood, exercising caution and pre-planning is the way I go about using it. It sounds tedious and it looks like a mild panic attack with the medium, but I have developed this process using these mediums to my advantage over time. Not completely through with it but just enough for now.
Q
Which is your preferred medium for creating themed artwork?
Annada: Currently it's digital as I just open Procreate and start creating. It's a reflex now. I have a library of brushes on my fingertips. My references and inspirations all come from the same device. At this point, I am all set to create something continuously for the next 3-5 hours once I start scribbling.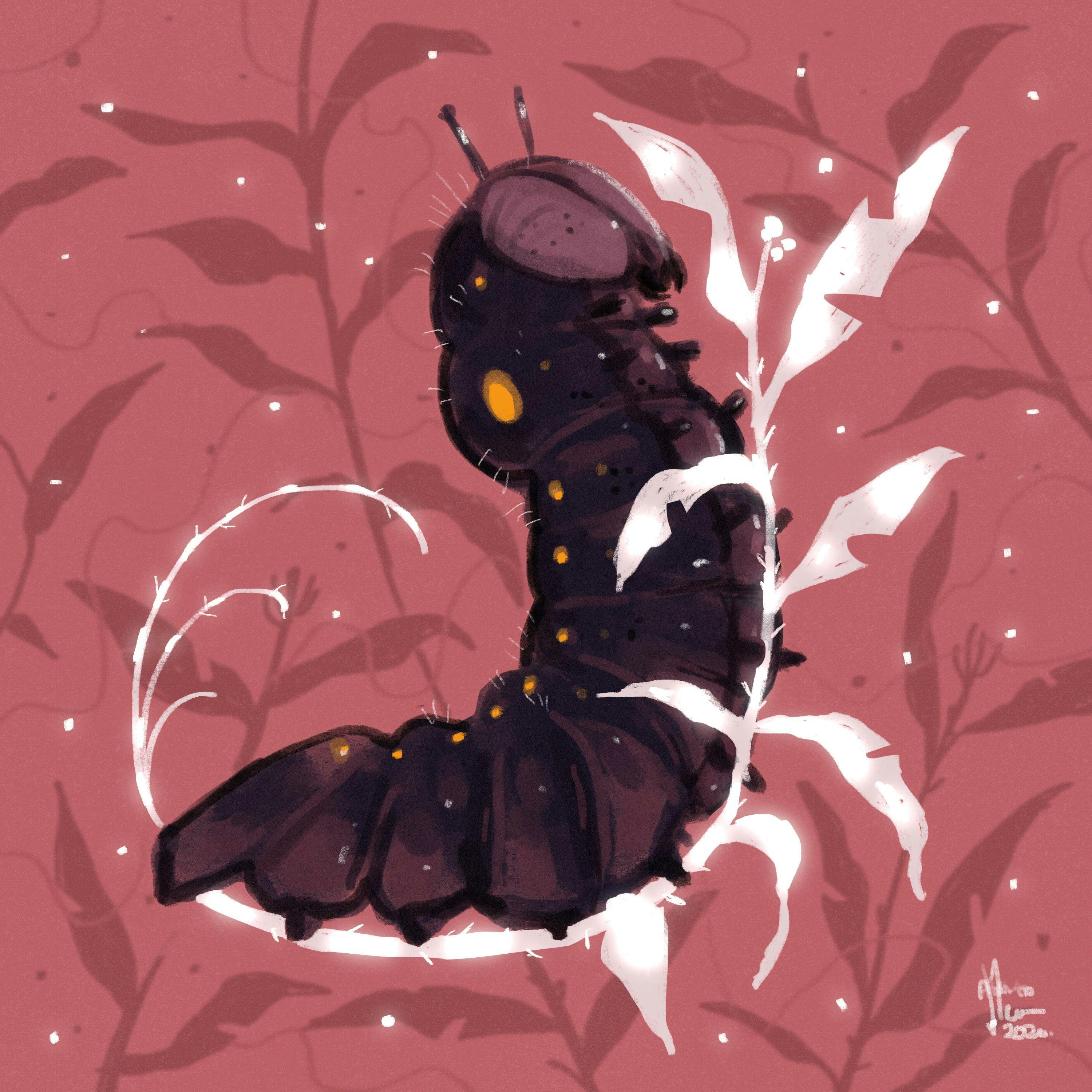 Q
How do you incorporate new techniques and tools into your artwork?
Annada: It's so important to create personal work for this very reason. I am someone who got introduced to digital software on the job. This is pretty overwhelming. I leaped from being a traditional artist to a 9-5 digital one. I saw this vast gap in the transition. Hence this made me dislike the digital medium initially. I wasn't introduced to it based on how it can be used as an artist. It was too technical at first.
I had to pay attention to alignment instead of which brush I could use to draw an animal. It is so important that we learn a tool based on our needs and which direction we want to take our work. So when I want to introduce something new be it a tool or technique I question the use of that tool. Will it help me in the long run? Is it a skill I need? Will I work more efficiently? Do I have the time or resources to execute it?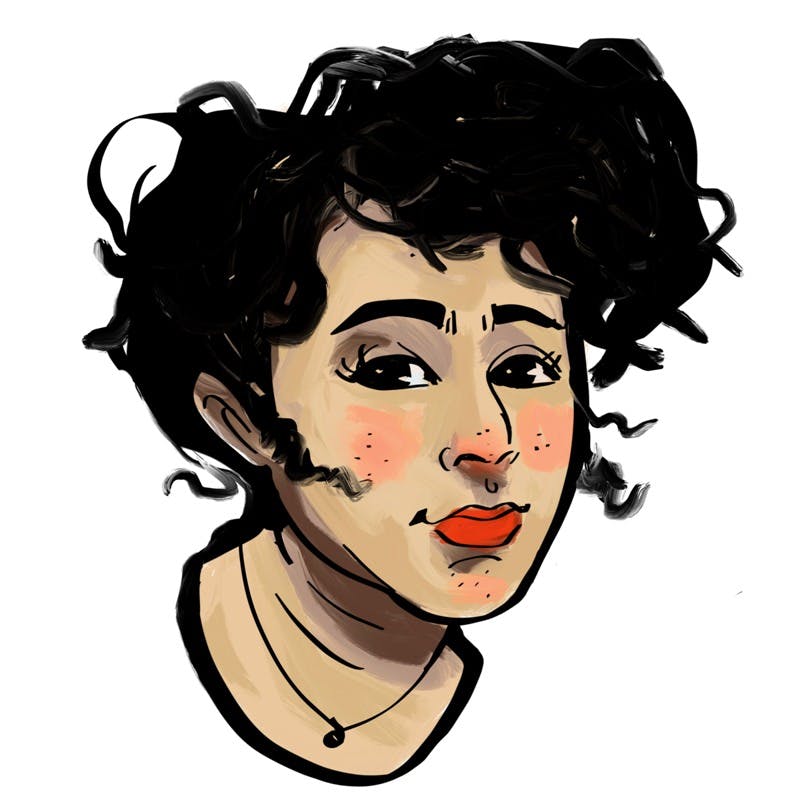 Q
Once you start an illustration, how do you know it's finished?
Annada: I think most of the time I'm not satisfied with my work. I always look at work with room for improvement. I think this goes for most artists or it is just imposter syndrome. I think when it comes to client work I rely 70% on their approval and 30% on myself. But on a self-evaluation basis while working on a project it's 100%, so I think a lot of pressure on myself too. I find it rather funny sometimes when there is work I take maybe hours or days to produce that gets this satisfactory nod.
The ones I work on without putting any thought into it get applause. So if I were to depend on an audience the response is very confusing to judge whether the work is up to its mark. For myself though, knowing when a piece of work has been very well executed is when I just look at the work for hours on end. It is usually a sign to me that nothing more needs to be done to the piece.
Q
What is your definition of a great client?
Annada: Can I just say a client who pays on time and ends it there, haha? This is a major factor but there are several ethical factors too. Most importantly I feel most clients don't understand that they are not only paying for an end product. This understanding needs to extend to they are paying for the time I put in for research, making drafts, and changes to any illustration.
I respect the ones the most who I may just work on a sample phase and they pay me on time for just that. I love the ones who take some time out to understand what kind of work I do before approaching me. Most of the time I don't know why I am asked to work on core branding/graphic design/web design projects. So I can conclude this by saying a great client is someone who has a well-drafted project plan, promises timely payments, and most importantly sticks to only emails for communication.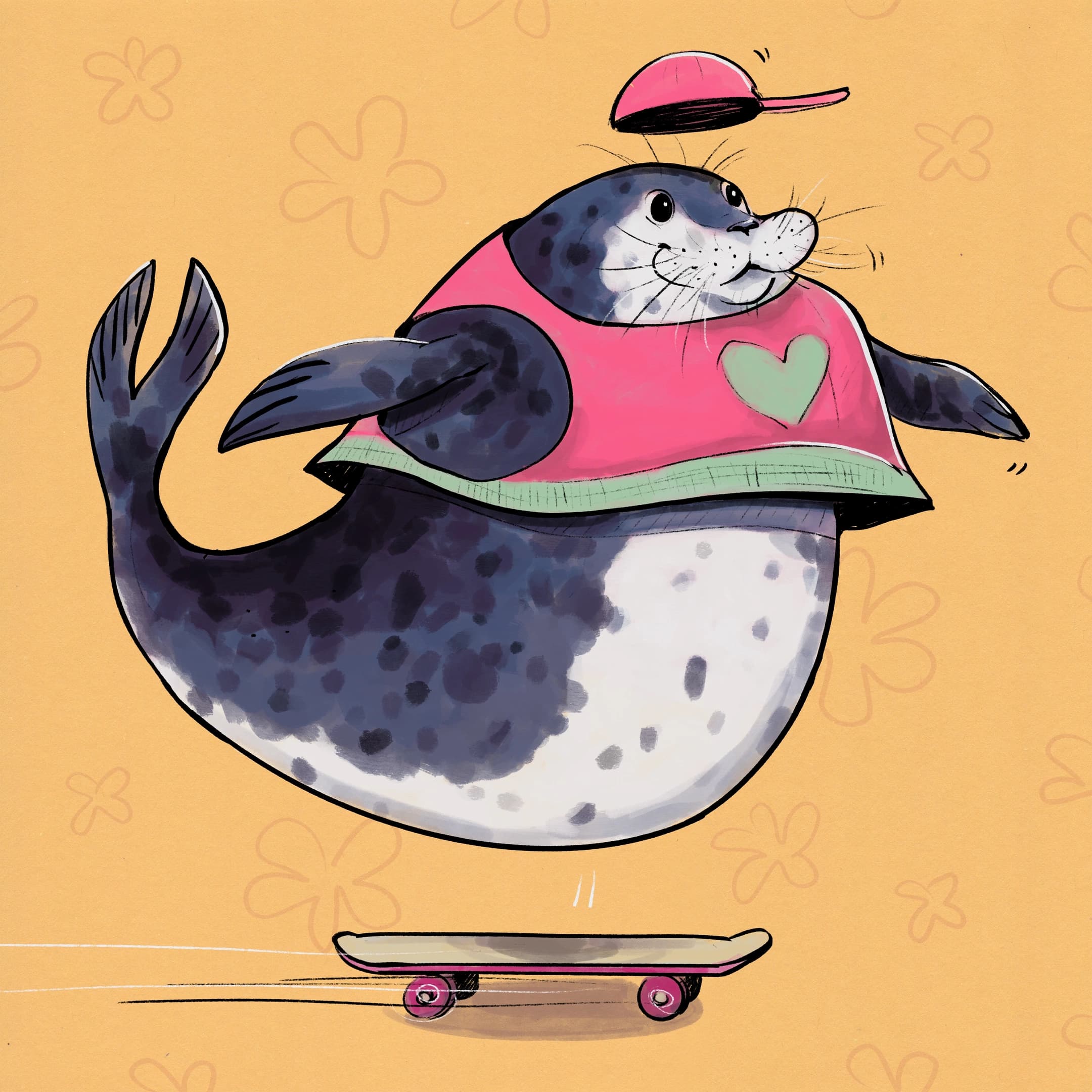 You may also like
oreironn