Beau Ryan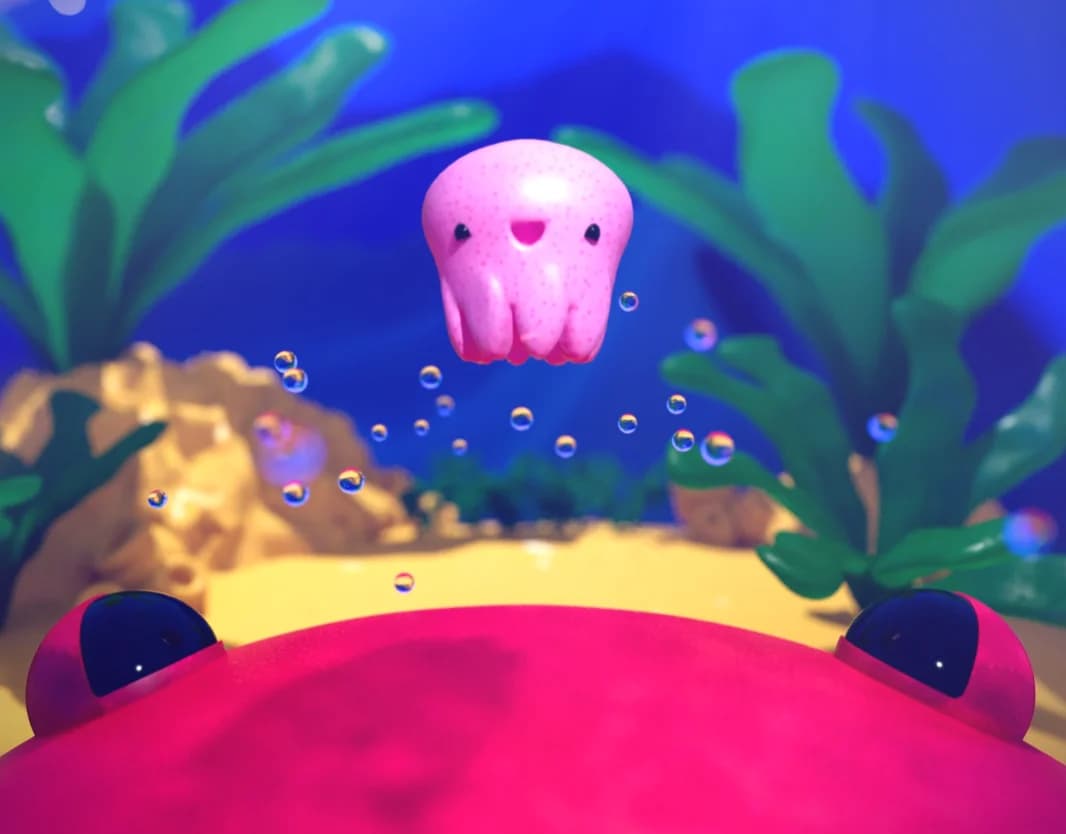 I'm a Motion / Graphic Designer with 14 years in the industry. Father of two, curious to a fault and passionate about making the right thing, for the right reason. About a year ago I broke away and went fulltime freelance with not so much as a glance at the rear view mirror. It was honestly the best decision I've ever made for myself. Going freelance has allowed me to live a balanced life with my kids while working with some of the best people around. Oh, and you'll hear a fading Australian accent if we ever meet as that's where I'm from! Melbourne specifically (Pronounced: Mel-bun)
The Power of Personal Projects
Q
How did you start as a Motion/Graphic Designer? Please share your journey with us.
Beau Ryan: I started as a Graphic Designer in 2007. Then I moved to Canada in 2008 and worked for various corporations as their solo in-house designer. Being the only designer for large companies was stressful at times but it allowed me to work on projects I had no right working on – like working on large campaigns from concept to completion; wrapping buildings and art directing photo shoots. I eventually found my way into motion design in the same way and had to figure that out too. I was hooked and haven't looked back since.
Q
Please elaborate on your approach of "Making the right thing for the right reason."
Beau Ryan: Design should solve a problem and fill a need – this is done through understanding my clients' problems and working with them to find a solution. If I make something without defining the problem, there's no real way to tell if it was successful.
Q
Why did you decide to break away and go full-time as a freelancer?
Beau Ryan: I have two young kids and freelancing has allowed me the flexible schedule to be present for them.
"Make more personal projects. These often are the projects that get you hired"
Q
How are being a designer in Canada about opportunities?
Beau: I've lived in Canada for most of my career and it's been great. Canada has a thriving design industry
Q
What have been some of your major works through time?
Beau: Last year I was able to work with Disney on a broadcast package (Disney Fun Fest). I worked with Ammo Creative out of LA on the project and it was stressful at times, though I still have to pinch myself occasionally that I had the opportunity to work with such a great team on that project.
Q
Do you prefer working in 2d or 3d and why?
Beau Ryan: Right now 3D is my calling but, if 2D gets the job done, I easily switch back and forth between the two. My reason for 3D is how easily you can iterate on a shot/animation. Once you have the models and textures dialed in, you can drastically change the look at feel of the shot by changing the camera angle or lighting. The work put in on the front end can mean your client can get a greater return on their investment for later campaigns.
Q
Please tell us more about your particular genres of expertise as a motion/graphic designer.
Beau Ryan: I'd say that concept/creative development, branding, and campaign execution would be what I'd hang my hat on.
Q
What advice do you have for fresh artists out there?
Beau Ryan: Make more personal projects. These often are the projects that get you hired.