Chetan Patil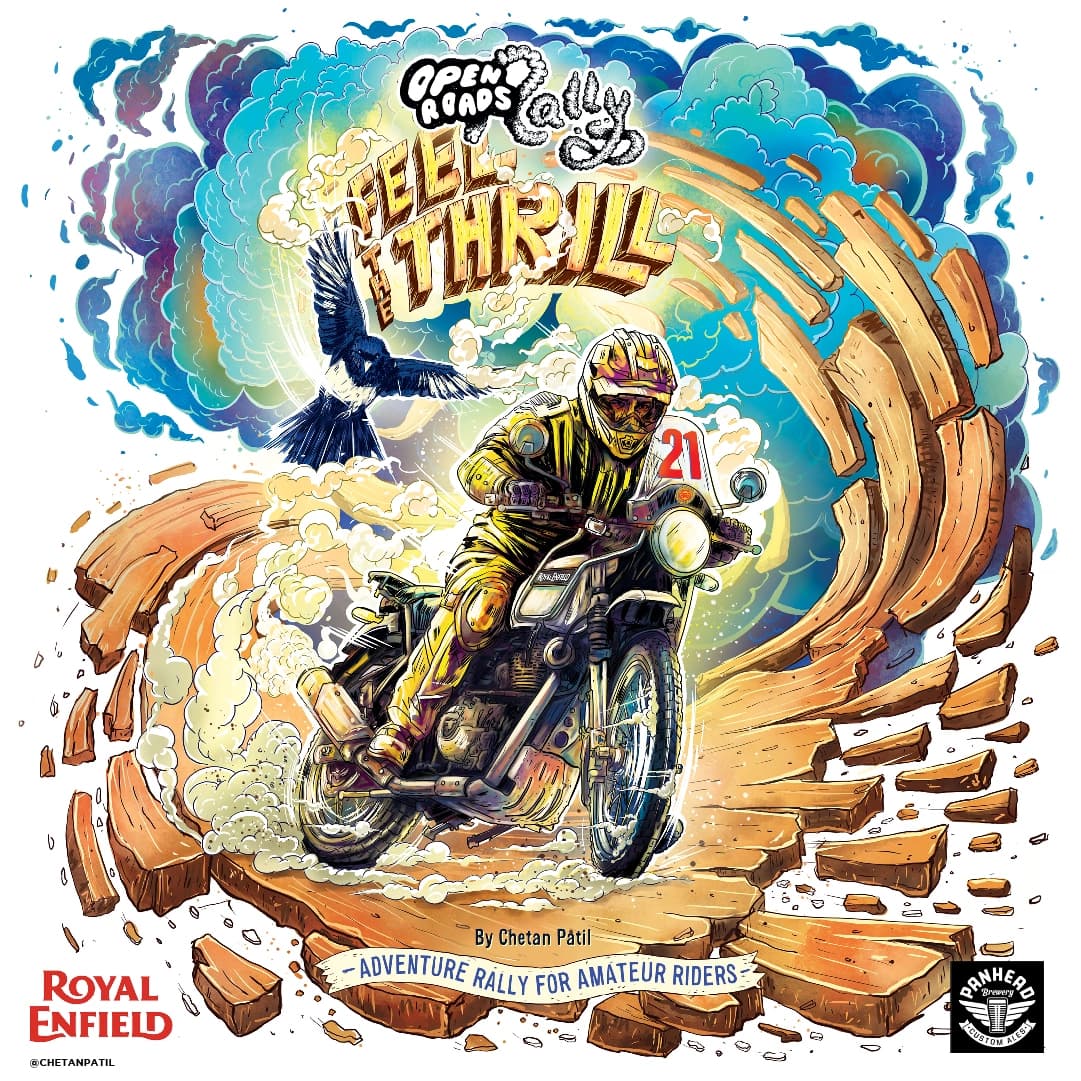 I am a professional freelance Illustrator and Visualizer based in Mumbai. I graduated with a BFA from Sir JJ Institute of Applied Art, Mumbai. A passionate illustrator and visualizer, I have worked with HindustanTimes as an illustrator and have worked on many brands as a creative partner with Agency CreativeLand Asia. 
 At present, I m working as full time freelancer.I have my own creative setup at my home based studio in Thane. I worked on various brands and agencies in last 2-3 years, like TataSons, Mahindra and Mahindra, Kalpataru, Wadhwa, Godrej properties, CCD, Mercedes, Paradise Group, TimesofIndia, Indus bank etc. 
 I have also worked with some agencies- Creativeland Asia, JWT, DDBMudra, Thoughtrain, Black etc. Additionally, I also have a background in the animation field. I love working on concept art, Gaming concept art, Character design and Matte-painting.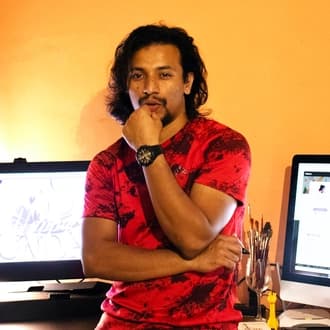 Q
What have been your experiences and insights gained since you stepped into art?
Chetan Patil: Since the day I stepped into the art field, I have been working relentlessly. It's been an amazing experience of learning and growth. A day without art is like a blank day. I like to create something every day, be it a small sketch or a doodle. It's like I live with art and I like to experience everything from an art perspective. Art is happiness for me.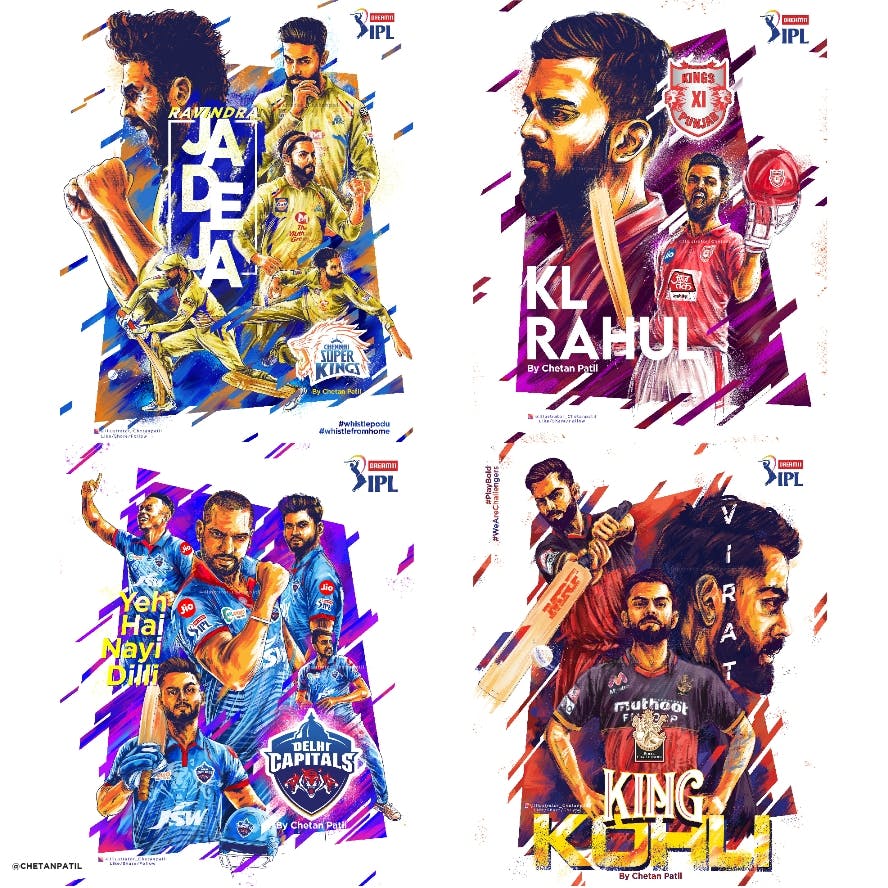 Q
What was your education at Sir J J like? One best thing you learned there?
Chetan Patil: I completed my BFA in Applied art (Advertising) from Sir JJ Institute of Applied Art, Mumbai. The kind of knowledge and education we gained through college was not limited to just a degree or certificate. We learned a lot of values and fundamentals of art and how art and life are connected to each other. I experience art in my everyday life in some or another way. The best thing I learned through my college journey was to live life like art, freely and expressing creatively.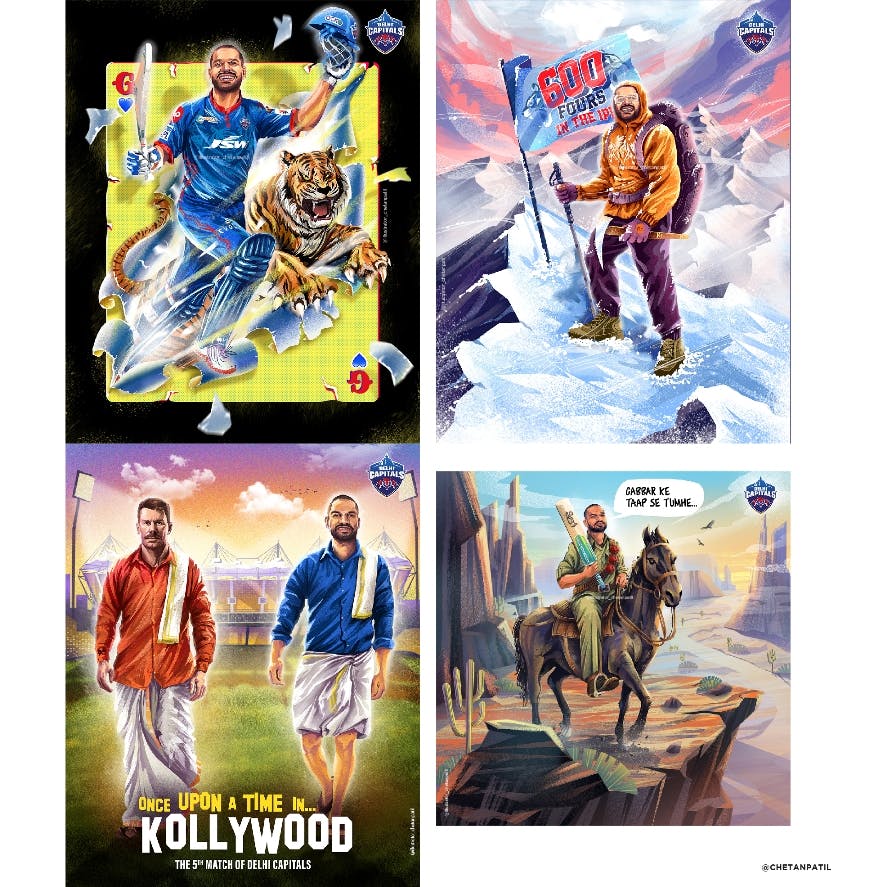 Q
What distinct advantages and disadvantages do you find between having your own freelance set-up and working for an agency?
Chetan Patil: It is definitely a different experience and also challenging at times. I don't think I would call it a disadvantage but a learning experience instead. I have worked in a publishing design company for a year. After that, I worked for a couple of years in an advertising agency.
I learned a lot while working with all of them, like how to set the timeline of a project; plan the projects; work with clients; work with a team, and follow various guidelines while working for brands. These things have definitely helped me in my freelance set-up as well. There is a certain kind of freedom freelance work gives you while working on a brand. There is also an opportunity to explore and execute work your way. One great advantage I feel freelancing gives while working for clients is that you can also find some time for yourself, explore new things and also create your own proactive art.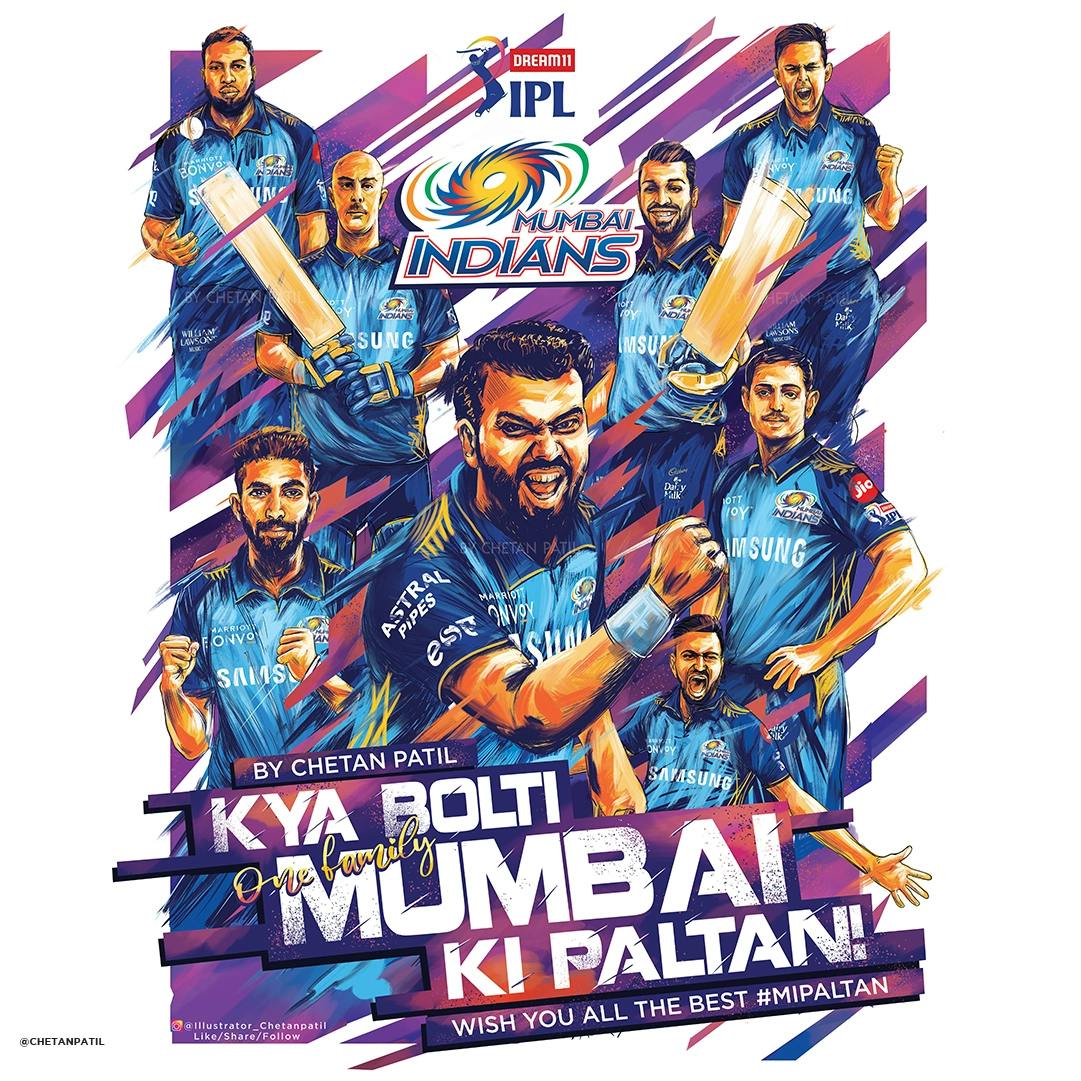 Q
What is it like illustrating for corporations like Mahindra, Tata, TOl, and the like?
Chetan Patil: Corporate brands have very strict briefs at times. We have to strictly maintain certain guidelines and not break away from the brand language. I have been fortunate enough that corporate clients have approached me based on my work and experience. At times I have been given the freedom to express and execute projects based on ideas that I shared, though it's also necessary to maintain the essence of the brand while working on any campaign. Ultimately, working on any brand – whether corporate or otherwise – the goal is to produce the best work possible.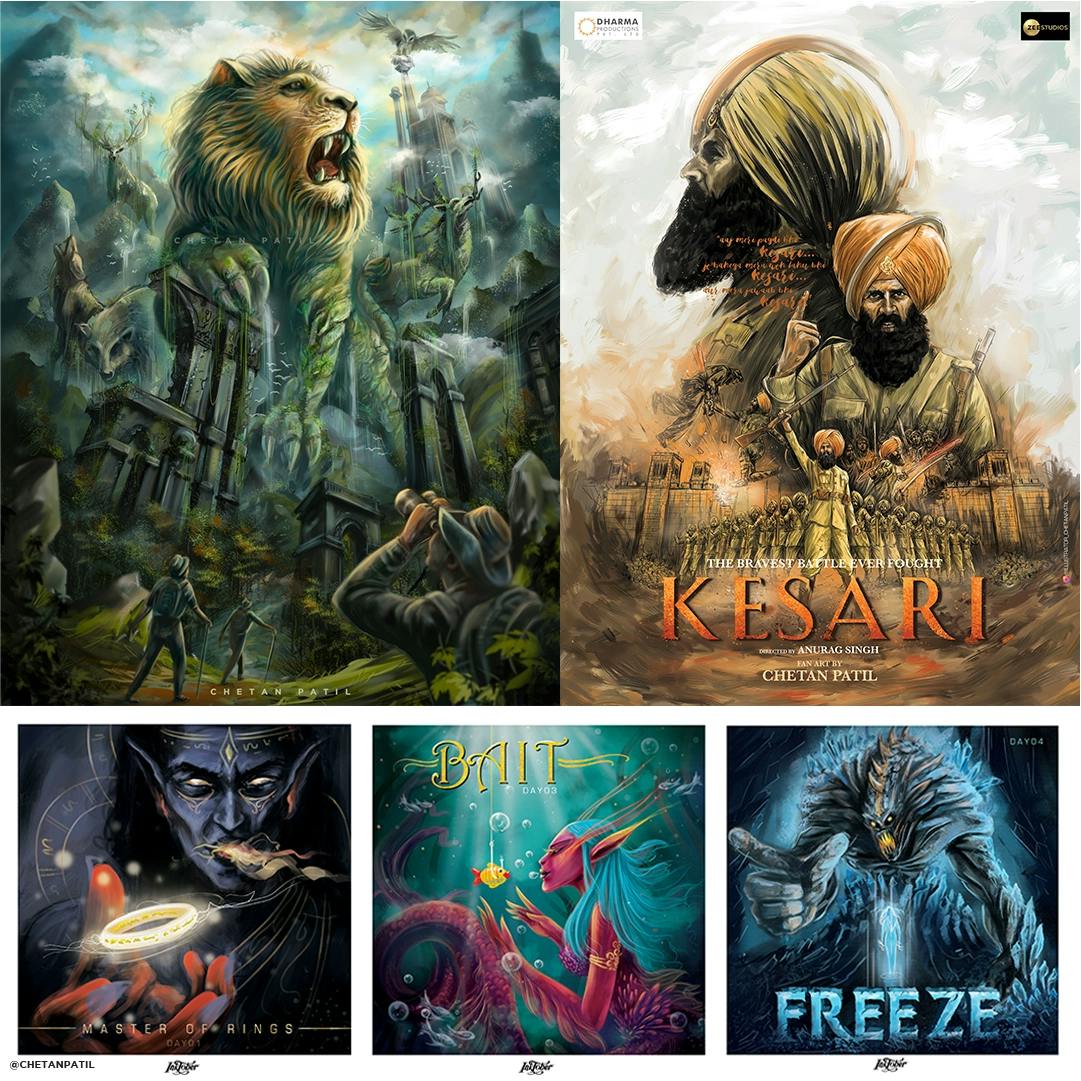 Q
What is your creative process when starting out with a project up to its completion?
Chetan Patil: Firstly, understanding the client brief is very crucial. For this, you need to have a proper discussion with the client and understand what the client exactly needs before starting to work on a project. Once I have a clear idea, I move on to the basic ideation and visualization process. As a practice and going by the work process I personally follow, I always present initial sketches based on my ideas and visualization. This is followed by discussions with the client on the initial sketches and feedback on the work; progressive work is based on final inputs and inputs
"It's like I live with art and I like to experience everything from an art perspective. Art is happiness for me."
from the client, only then moving on to the final work. While working on a project, I also add inputs and thoughts that I feel can add more value to the project collaboratively with the client. It should not just be a one-way process. It ultimately benefits the client's work as well as my effort as a creative person. I always try to give quality-based output rather than quantity-based.
Q
Which skills do you consider your particular strengths and how do you apply them in your work?
Chetan: I feel my main strengths lie in conceptual visualization and illustration work skills. When I work on a particular art piece, I focus on visualization and, when it involves detailed crafting-based work such as illustration, I get into as much detail as possible. I consider crafting-based work as my core strength.
Q
Which tools and mediums do you prefer to work with and why?
Chetan: I like both traditional and new digital art mediums, as well. Now, with the growing digital world, every client needs quick and fast results. I prefer the digital medium when I need to get results fast along with quality-based outputs. It depends on client requirements as well. I personally practice regular handwork sketching daily. I work a lot and experiment a lot with digital media tools as well. Currently, I am using the Cintiq pen tablet for all my digital art projects and painting works as well.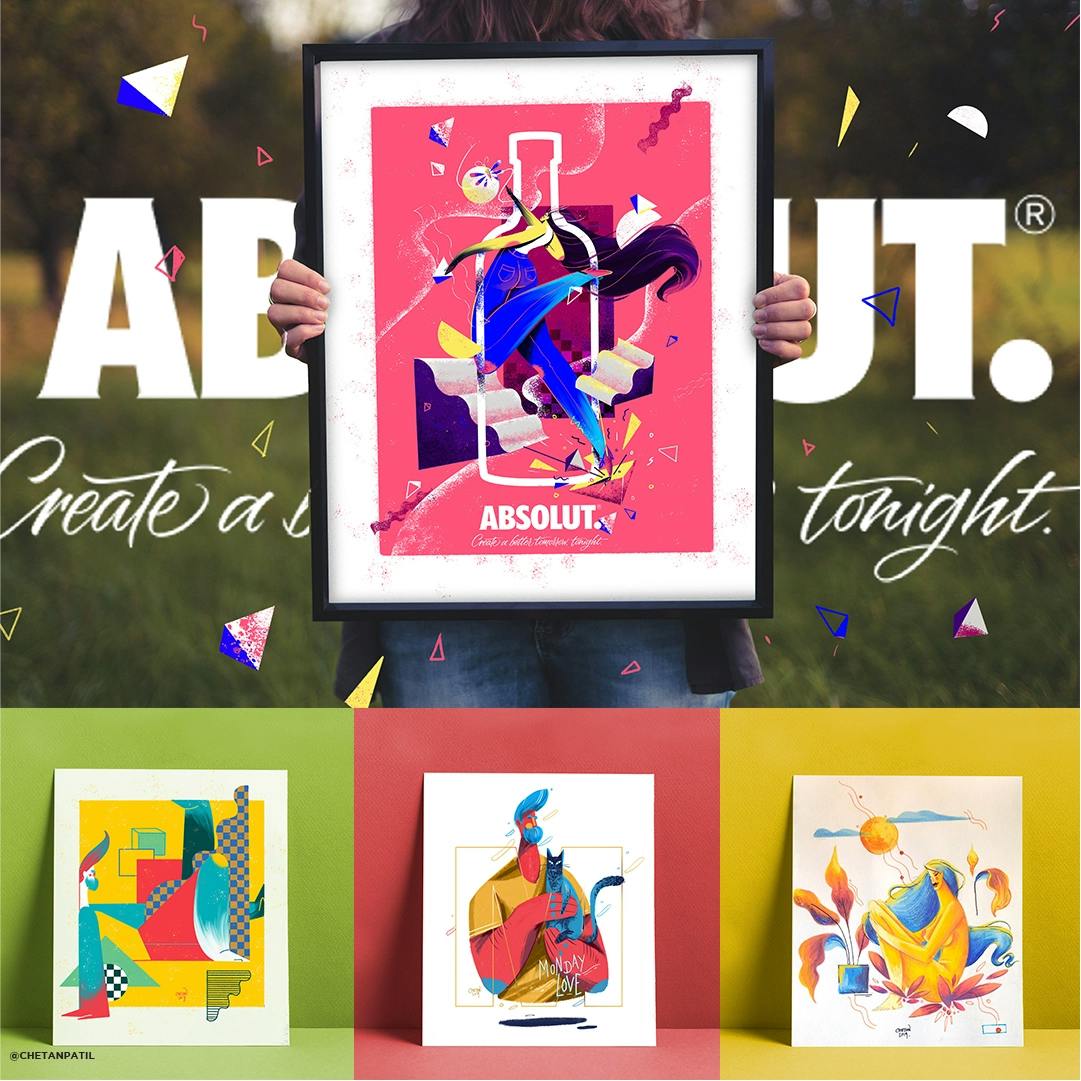 Q
What are your expectations of a client and what steps do you take to fulfill theirs?
Chetan Patil: I feel that whenever a client approaches me, I would rather want them to understand the kind of work I specialize in and which zone I can work best in. As I said earlier, it's important to understand the client brief and their requirements so that we can give the best possible results. All the clients that I have worked with have believed in me and the quality of work I deliver. At the end of the day, work satisfaction is also more important than just working on a deadline.
Q
Please name your most significant works and elaborate on their briefs, processes, outcomes, etc.
Chetan Patil: I always like to work in different styles and on various brands for different projects. I would like to share a few examples: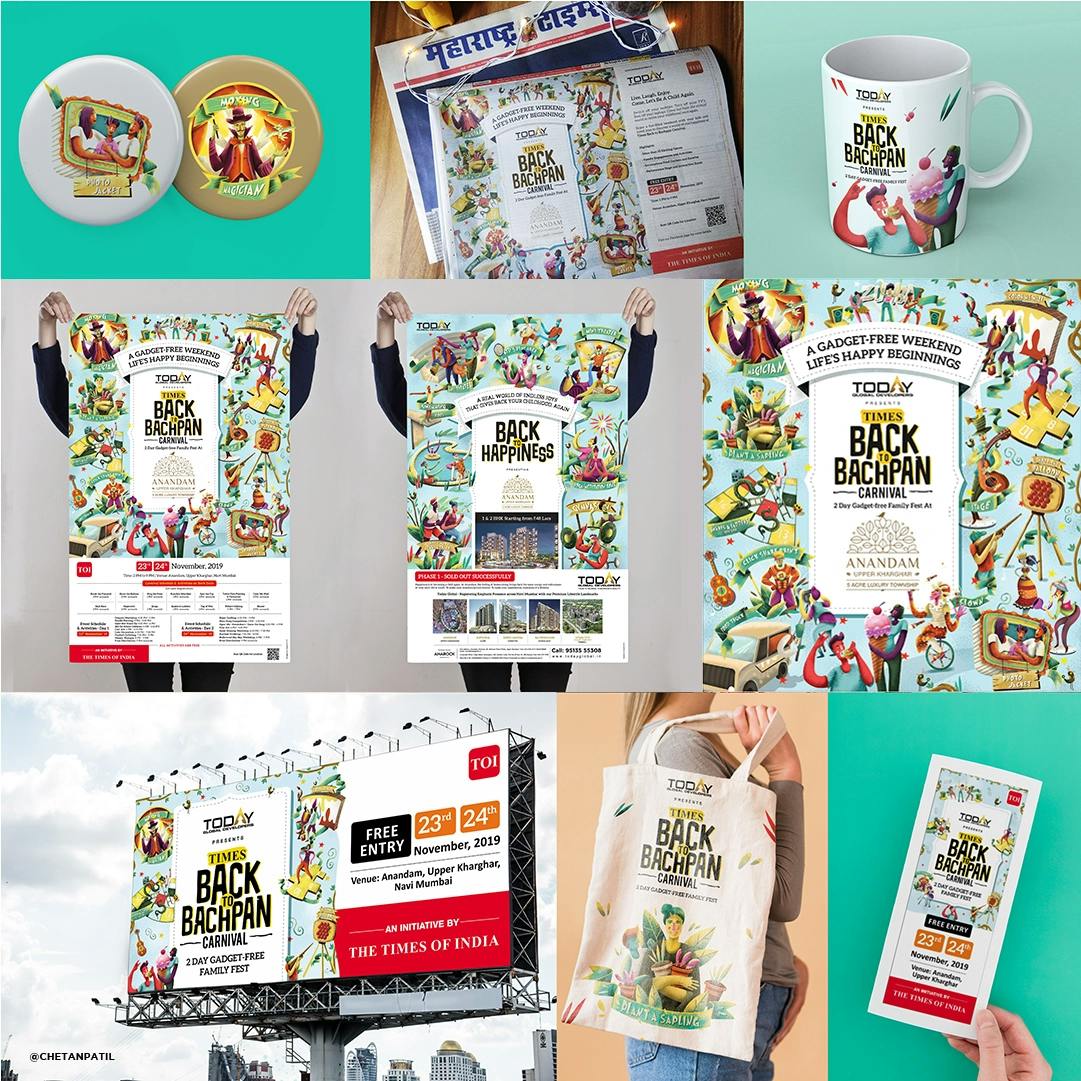 I got an amazing opportunity in 2021 to work on a sports brand. I always wanted to work on a sports brand. I got the opportunity to collaborate this year with IPL and work for the Delhi team. The task was to create illustrations of players' achievements, milestones, different situations, and match tunings. The briefs were illustrative and story-based and also had a bit of a quirky tone to them. I would like to give an example: One of the briefs was a concept situation showing Gabbar on a Horse (for Shikhar Dhawan).

The visual shows Gabbar (Shikhar Dhawan) on a horse on top of a mountain – similar to Amjad Khan's entry in Sholay. The process involved initial ideas and visualization based on each brief for each player. Further, it involved sharing ideas and concept visualizations with the client along with what kind of illustrative style to be used for it. It was quite an interesting project and I loved the whole process. Another thing I want to share is that when such projects also get published on social media platforms, I receive a lot of positive comments, appreciation, and encouragement. These things push me to do better work.

One other interesting project I worked on was called Mumbai Local Business. This is my favorite project and is very close to me. The project involved a lot of study of people from different local businesses like the Halaal, Kasai, Koli, Boot polish wall, Taxiwala, Garagewala, Hawaldar, Kamwali bai, etc. I went out and captured the expressions of these different characters and their body language for character studies. The result came out really nice. The kind of style I used was exaggeration and caricatures to focus on their body posture and different expressions.

Another project I would like to mention is The Daily rider- Rickshaw Wala – This was a project I did for my college final year. The story illustrated the daily life of rickshaw drivers. I met rickshaw drivers to understand their everyday work life and experiences and to portray them in my illustrations.
Q
Please share with us your illustrator's involvement with gaming, matte printing, and character design.
Chetan Patil: Currently, I am working on an animated feature film. I am working on the concept artist visualization and as an illustrator for this project. I am working mainly on environment concept art and matte painting designs for this. At present, I cannot share many details due to confidential purposes. I also love working on gaming projects.