David Byrd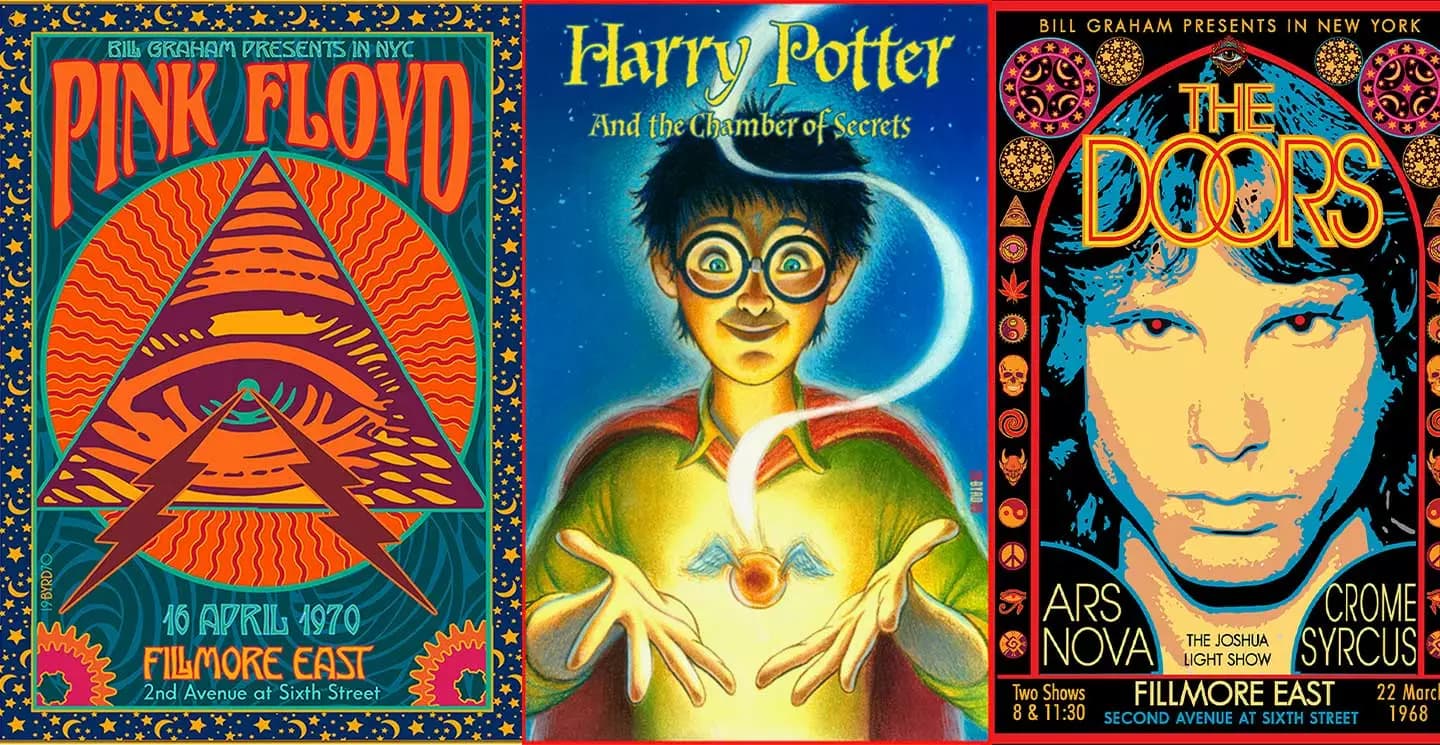 David Edward Byrd has been creating posters since his days at The Fillmore East in NYC where he created the famed 1968 Jimi Hendrix poster now in the collection of MOMA, NYC. As well, he created the poster for The Rolling Stones 1969 Tour, TOMMY by The Who, The Grateful Dead, & the legendary 1969 Woodstock Poster. He quickly moved on to Broadway, where he created images for Follies, Godspell, Jesus Christ Superstar, Hot L Baltimore, The Magic Show, & Little Shop of Horrors amongst many others. He was Sr. Illustrator at Warner Bros. Consumer Products for 12 years where he worked on everything from Bugs Bunny to Harry Potter. He has had Retrospective Shows in Los Angeles, New York & Seattle. He now lives in the Silver Lake area of Los Angeles with his husband of 39 years, Jolino Beserra, a renowned Mosaic Artist.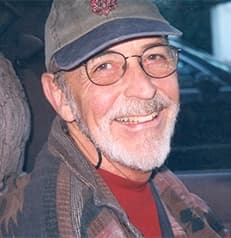 With a career that spans over half a decade during the art, music, and technological revolution, David Edward Byrd has developed iconic posters and illustrations associated with the best of the rock and theatre era.
Q
Any reason why you chose to illustrate 60s rock bands in particular?
David: I was the poster artist for the Fillmore East in NYC from its opening on 8 March 1968 to 27 June 1971 when it closed for good. At this same time, I was also creating posters for the Broadway Theatre ("Follies", "Godspell", etc.). As Rock Posters have a much higher profile than Theatre Cards, I chose that area to illustrate. Also, Theatre is about THIS play right NOW, while 60s Rock is about 60s Rock in general.
Q
What kind of changes do you see when you compare the posters that were created in the 60s to the ones that are created today?
David: The rock poster artist EMEK is a great example of the younger generation's expertise in the art form (see "Coachella"). Whereas, David Singer is an example of the "Old Garde" moving on to create new imagery (see "Moon Alice"). I still create more East Coast imagery, I think –.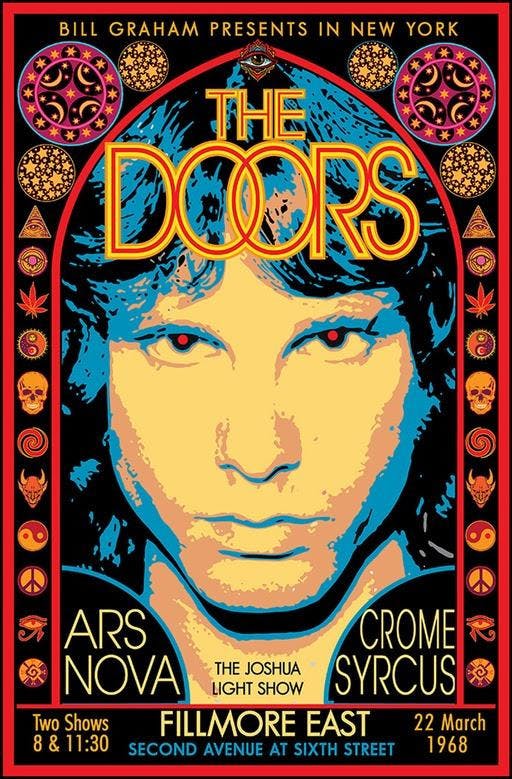 Q
One of your Hendrix posters is ranked among Billboard's Top 10 Rock Posters of all time. What was your thought process/ inspiration while you created the poster?
David: Before coming to Manhattan in 1967 I had worked as a freelance Architectural Draughtsman, so I was familiar with the tools of that trade, and thus I decided to apply this craft to the 1968 Jimi Hendrix Experience poster. I created Jimi's & his band-mates hair using a hexagonal grid with small circles on the grid representing cosmogenic pixels that one might perceive after ingesting certain popular chemicals of the time (see "Acid"). Each small circle was drafted with a drop-bow compass on the center point of the hexagonal grid.
A laborious process, but worth the time . . .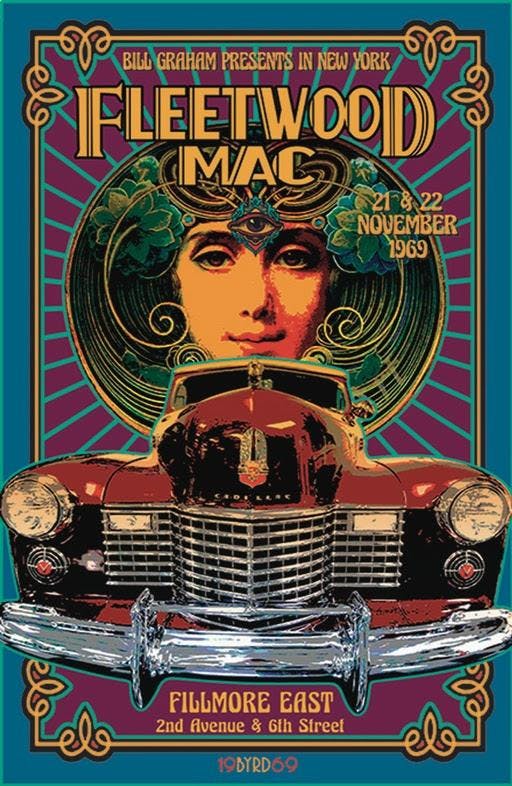 Q
The poster you created for the Woodstock Festival was rejected because it was too risque in 1969. Do you think it would have received a different response if it was designed today?
David: Absolutely — an entire sexual revolution has occurred over the last 50+ years. Ironically, the nude female in the center of the poster was copied from the 1847 painting "La Source" by Jean Dominique Ingres, which seemed a perfect symbol for a poster representing "An Aquarian Exposition" (the "Water Bearer").
But the Wallkill City Council thought otherwise (exposed breasts & pudenda a no-no). I had a similar experience with the NY Times treatment of my "Tommy at the Metropolitan Opera" full-page ad in the Sunday Times, which featured a nude Tommy rising into Pinball Heaven — the Times editor chose to paint a crude Black Marker Jockstrap over his very modest genitalia, alas.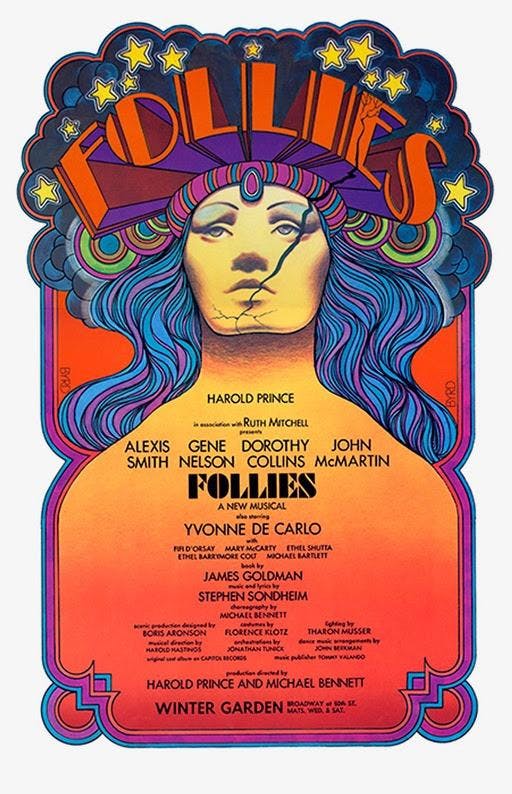 Q
What would you describe interacting with so many rock artists like? Any favorites whose company you enjoyed?
David: Manhattan & San Francisco are light-years apart both culturally & artistically. The West Coast artists created Psychedelia and Neo-Nouveau and are due to the many encomiums they have received for this. David Singer and I were friends and we traded posters. David created the most Fillmore West posters (60 total) of any artist on the planet. For me, his posters are the Apex of the West Coast work. Victor Moscoso influenced my design sense with his vibrant close-value posters (see "Sopwith Camel") and continues to do so today.
Q
Can you describe your experience at Warner Bros. How were those 12 years different from working elsewhere?
David: In 1991, I took the position of Senior Illustrator at Warner Bros. Creative Services, which I held till 2002 • Besides creating illustrations, backgrounds, and style guides for all the Looney Tunes & Hannah-Barbera characters, I got to create commemorative plates for The Franklin Mint, souvenir posters for the Batman series of films, style guides for feature films such as Space Jam, The Wizard of Oz, and television shows such as Friends, The Cartoon Network and Scooby-Doo.
My department was responsible for the Bugs Bunny Postage Stamp, the first cartoon character on a U.S. Postage Stamp. I created special signed pieces for The WB Studio Stores Galleries based on The Masterpiece Series style guide art that I painted in 1999. I also did a great deal of work on the style guides for two of the Harry Potter films: Harry Potter & The Chamber of Secrets and Harry Potter & the Prisoner of Azkaban.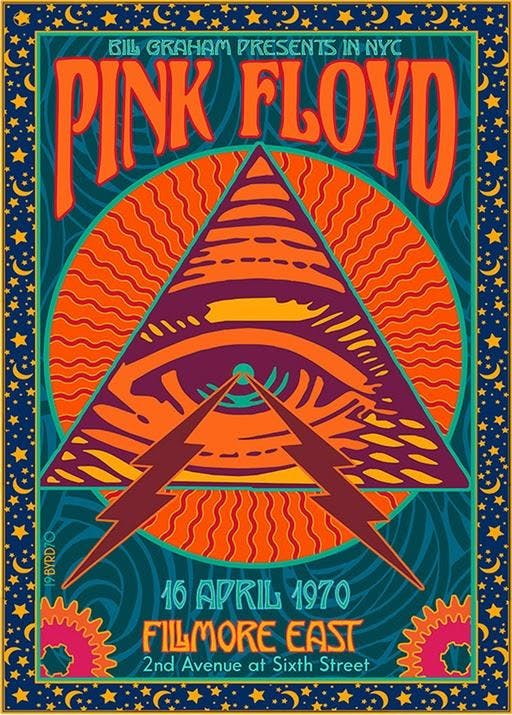 One rarely sees the Graphic Collections of major museums on display, so being part of a museum collection as a poster artist does not put one on the creative map, so to speak. But it is a nice thing to tell one's sweetheart.
Q
Your work is displayed in 23 museums at the moment, including the Louvre in Paris. Do you find it a rare accomplishment considering you are an illustrator and not a painter?
David: As I have often said if I had remained a painter I probably would not be in any Museum at all. But this is not for me to know. One rarely sees the Graphic Collections of major museums on display, so being part of a museum collection as a poster artist does not put one on the creative map, so to speak. But it is a nice thing to tell one's sweetheart . . .
Q
From Fillmore East to Broadway to Warner Bros, how has your style evolved over the years?
David: My art chops improved immensely in the last 20 years. I hope it is somewhat evident. My work was hit-or-miss in the beginning but things have gotten better of late.
Q
Can you name some of your favorite posters which you have worked on?
David:
"FOLLIES" 1971
"HENDRIX EXPERIENCE" FE 1968
"BOWIE" Carnegie HALL 1972
"QUEEN" 1st Tour 1974
"PRINCE" DNA 2013
"TOM PETTY" 1980
"NY DECO EXPO" 1974
LED ZEPPELIN FE 1969
Q
What is your process like when coming up with an illustration or a poster?
David:
1.) Collect References & inspiration in the Folder.
2.) Create rough pencils for scanning.
3.) Collect possible Fonts.
4.) Build rough designs on Mac
5.) Choose 1 main color and build up from that
6.) Proof printing
Q
What software do you use to create your illustrations?
David: ADOBE SUITE (PhShop; Illustrator; InDesign) + Typestyle
Q
Lastly, what do you always aim to achieve through your illustrations?
David: Eye-Fun • Immediacy • Gotcha • Who-Is-This-Guy? • Wowie-Zowie
You may also like
ckomashko
Video
Industrial designer
Director
Art Director
Audio
Illustrator
Fine Artist
Creative Director
Photographer
Graphic Designer
3D
Typeface Designer