Dija Ouija





Trained and experienced visual artist that utilizes an array of diverse mediums to deliver professional designs and illustrations that balance artistic integrity with audience appeal. Pairs excellent communication, interpersonal skills, and a large grasp of alternative perspectives to improve images, find solutions to visual conflicts, and efficiently collaborate with clients.
The Crucial art of Active Listening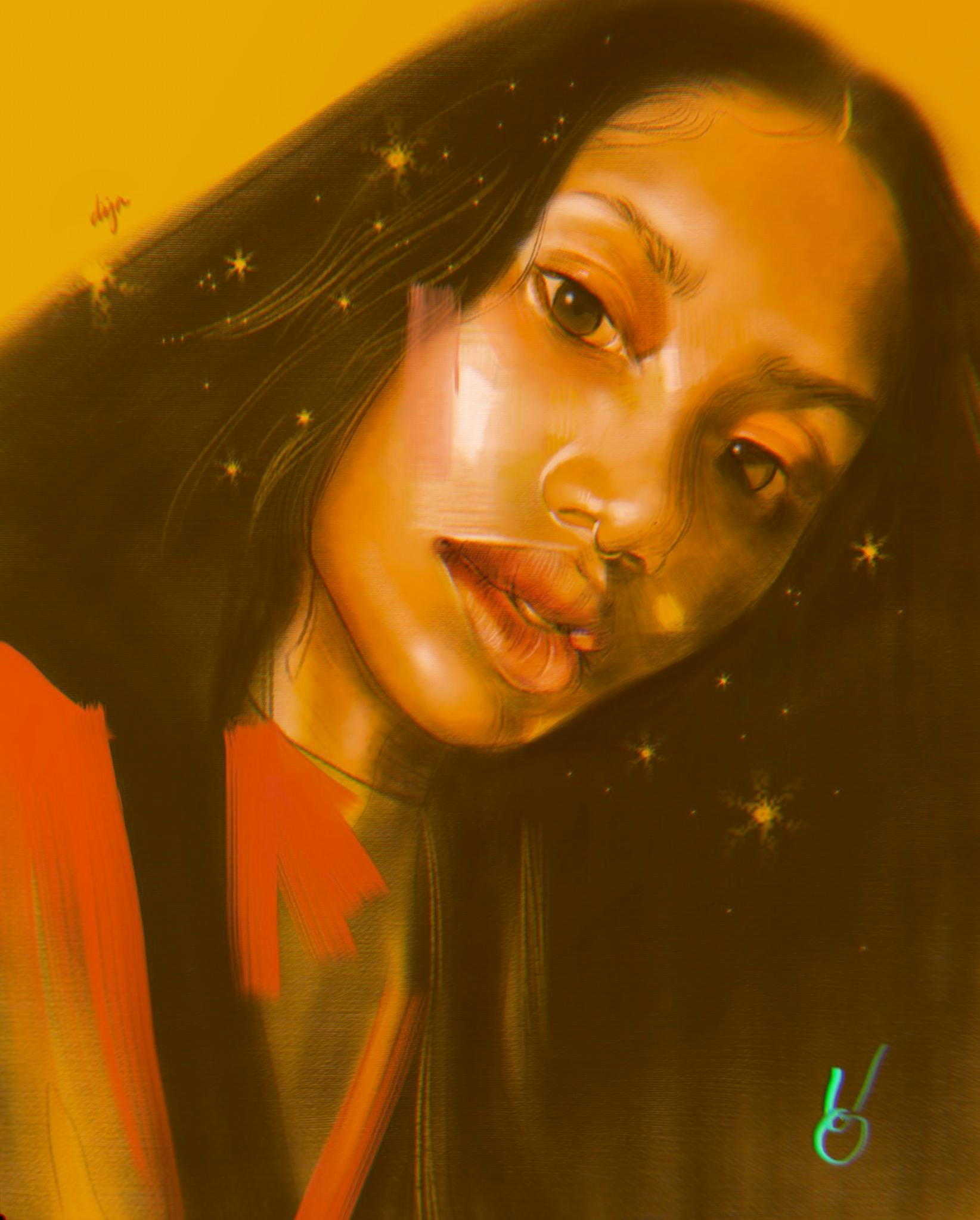 Q
Please take us through your journey as a visual artist – related education, early influences, significant projects, and achievements.
Kahdija Murray: I started painting and drawing very early as a child, inspired by Japanese animated series such as Speed Racer and Pokemon, various comic books, and album covers. I was taken to Tower Records while young and was awed at the cover art and music-related posters on display. I lacked significant art training while growing up and knew I had to compensate.
After graduating high school, I attended the Academy of Art University which focused on a strong foundational course that educated me on illustration and fine art basics. My biggest achievement so far is collaborating with the Los Angeles Galaxy soccer team to do apparel design and an illustrated caricature of a legendary player, Cobi Jones. The T-shirt design sold out in a matter of days and was shouted out by LA Galaxy player Kevin Cabral. That was pretty cool.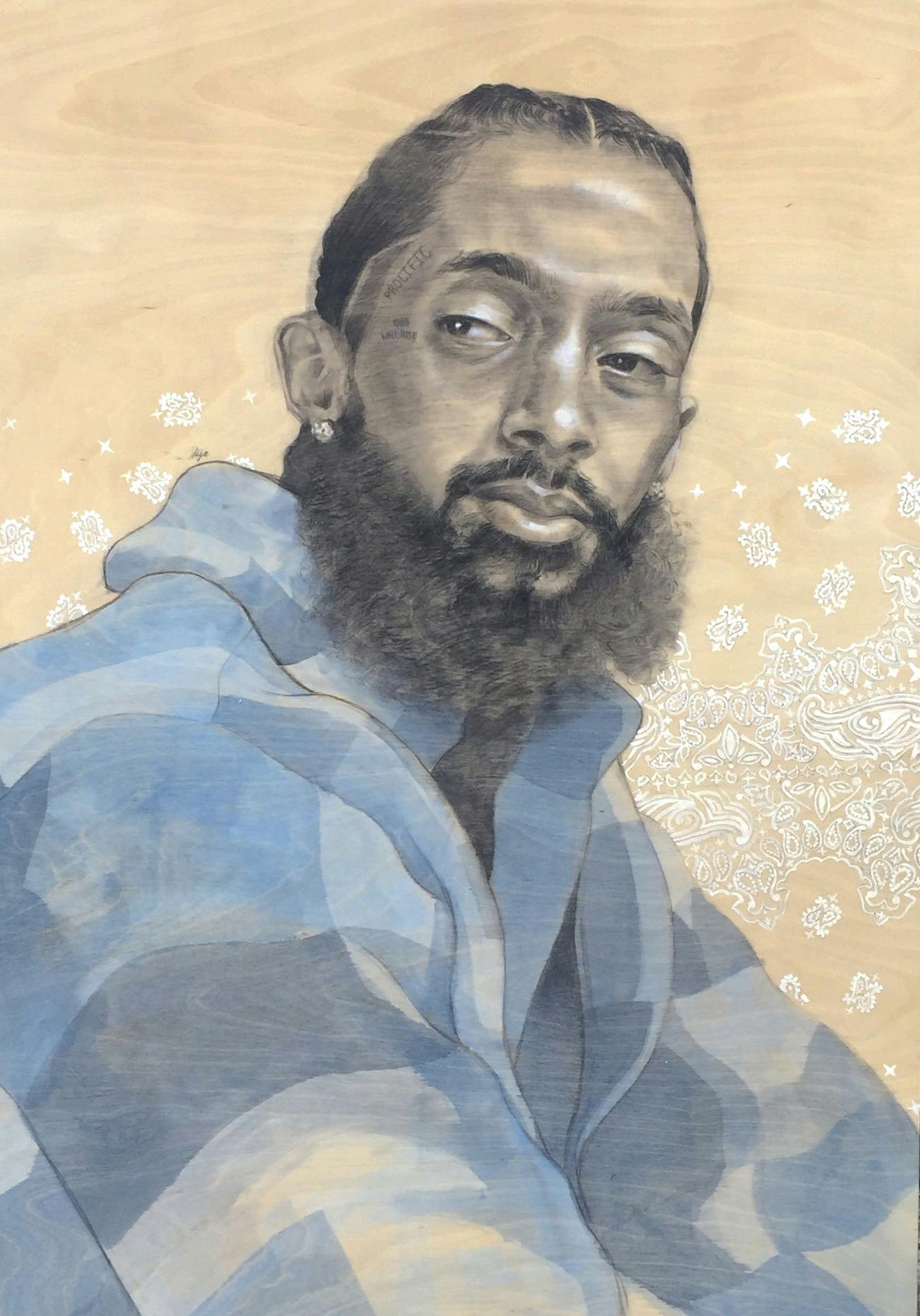 Q
How do you effectively integrate diverse mediums to deliver your designs and illustrations?
Kahdija Murray: Integrating various mediums is embedded in my artistic process. When creating rough sketches and thumbnails, I like to stay loose by using traditional mediums like graphite or charcoal. Usually, I process the sketches digitally, importing them into raster editing software and further improving upon the image by applying digital techniques to traditional art.
Additionally, the work may be animated or integrated into moving visuals, which further expands the medium and method in which the image is consumed. Going even further, designs may be printed when finished, then further photographed with additional items to curate an aesthetic. By the time my work is delivered, it usually has passed through several differing mediums.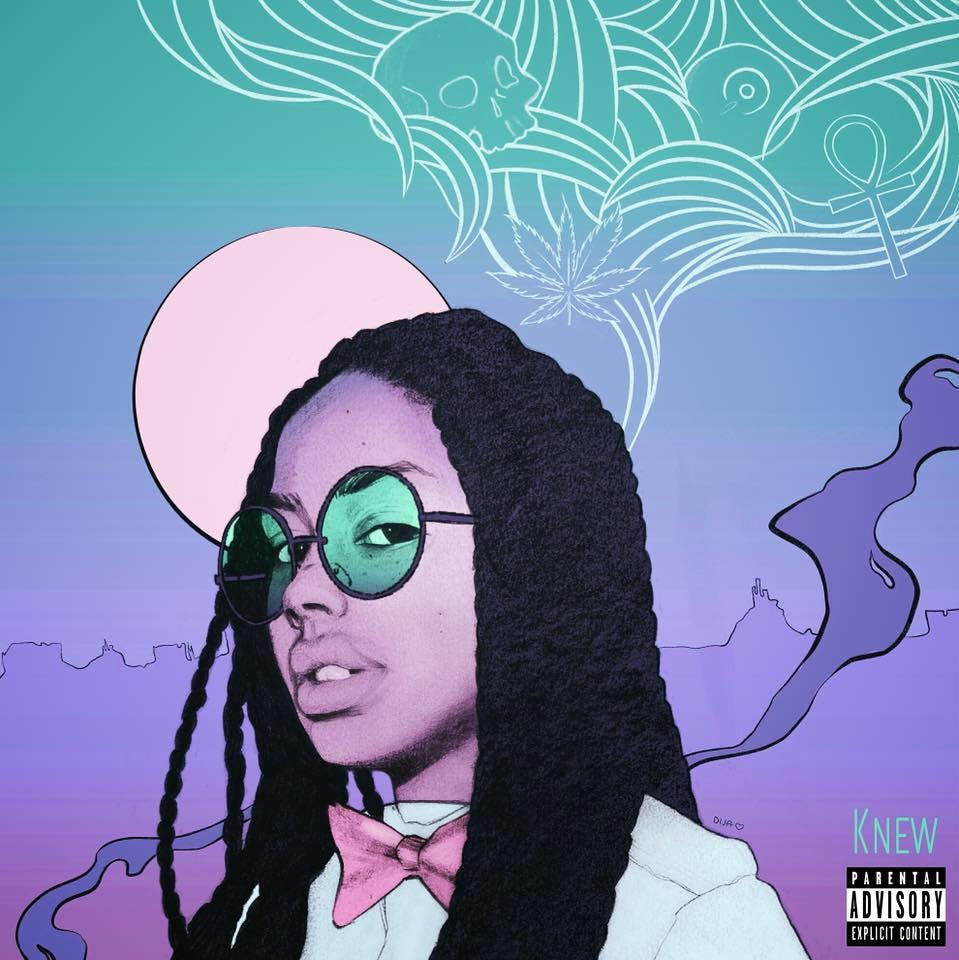 Q
What techniques do you apply to balance artistic integrity with audience appeal?
Kahdija Murray: To me, artistic integrity means staying true to your beliefs and motivations as a creative person. Being a minority and alternative at the same time, I find that palpability is required not only with the art I create for clients but for myself as well. The key to appealing to an audience while still holding integrity towards yourself is to understand the rules so that they can be bent.
Knowing what your audience or client is seeking or finds valuable and being able to execute that vision, while still displaying your artistic skill and creative uniqueness, is a tightrope I walk often. The key is knowing when to highlight your creativity and when to scale it down, not taking it personally if your style or interests aren't included in the final product. Also, being able to say no when a project does not align with your personal beliefs or values is highly useful.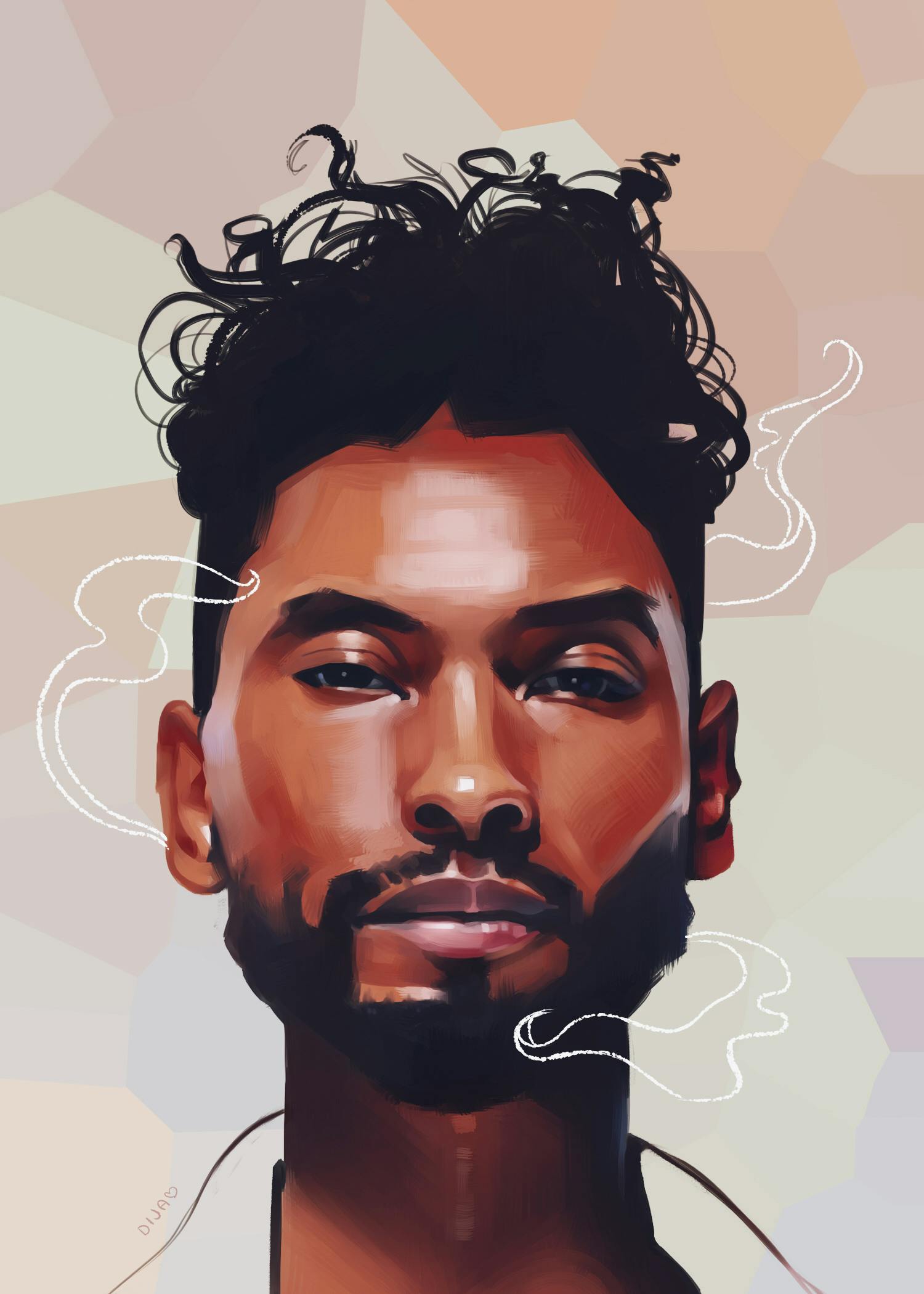 Q
Could you give a few examples of how you solve visual conflicts in your work process?
Kahdija Murray: Active listening is one of the most important components of resolving design conflicts. The client will specify if something is off and it's up to me as a designer to integrate that feedback while maintaining the conceptual aspects of an image.
Oftentimes, before the client even mentions something, my inner voice will determine that disharmony is happening with a piece of design I'm working on. It's up to me to respect and value my inner voice and adjust the work until it feels complete. I lean on the training I received during my formal art education to guide me when I reach obstacles or roadblocks. If that isn't enough, reaching out to mentors or peers helps too.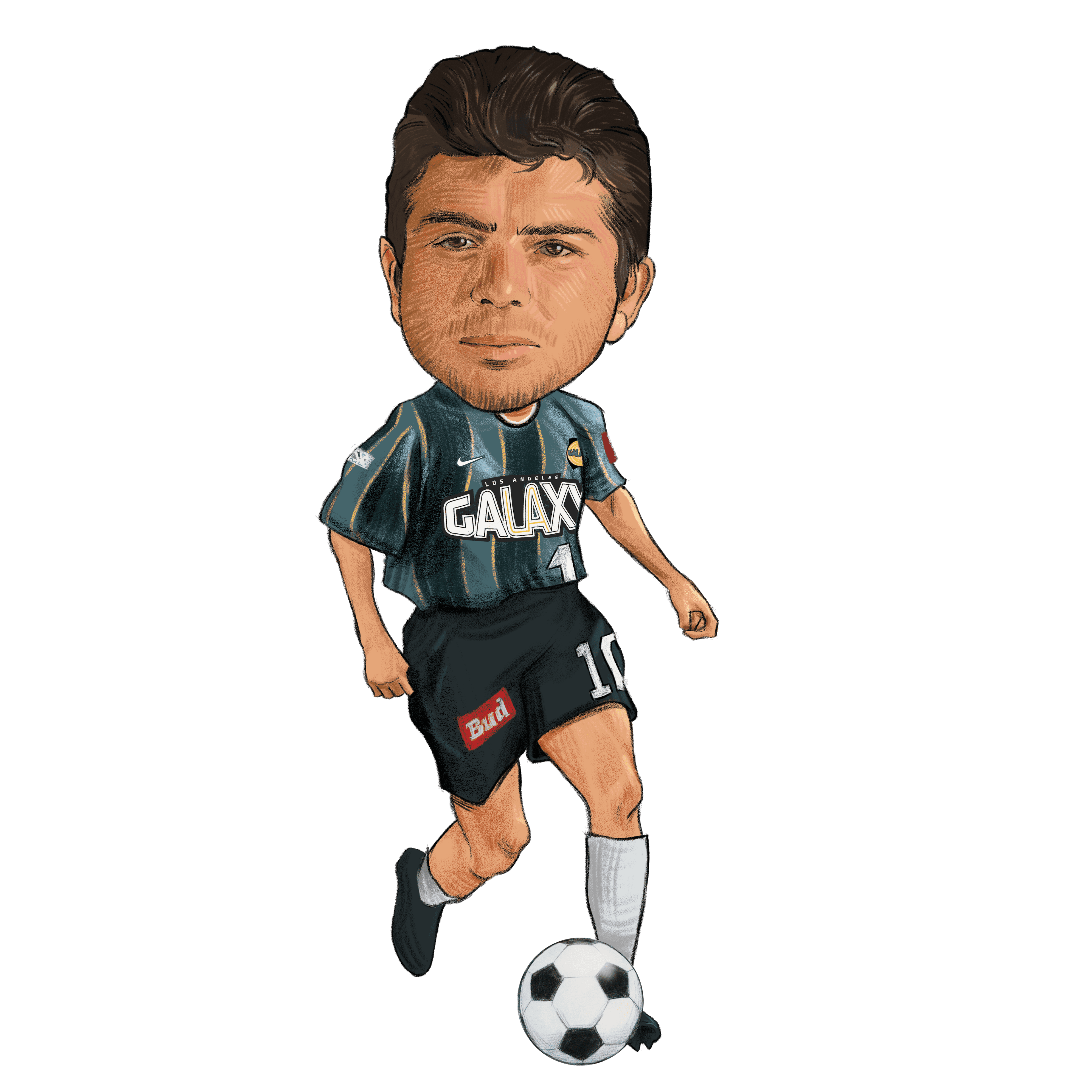 Q
What is the secret to efficiently merging communication, interpersonal skills, and alternative perspectives for quality results?
Kahdija Murray: Truly, it's years and years of practice. I've taken various commissions since I was 13 years old but wasn't always graceful or efficient in completing these projects (and still have my moments). Putting your ego aside and being able to see things from the perspective of the client and the target audience is an intra-personal skill that develops after practicing art for a very long time and detaching your work from your worth as a person.
Effectively communicating your expectations, boundaries, and thoughts behind your artistic process to a client is an interpersonal skill necessary to facilitate successful results. Combining it all creates a collaborative experience that flows and flourishes. The secret is to constantly work on yourself and the way you communicate and perceive the world beyond your artistic work. The behavior that you foster in your everyday life will translate into the freelance work you do.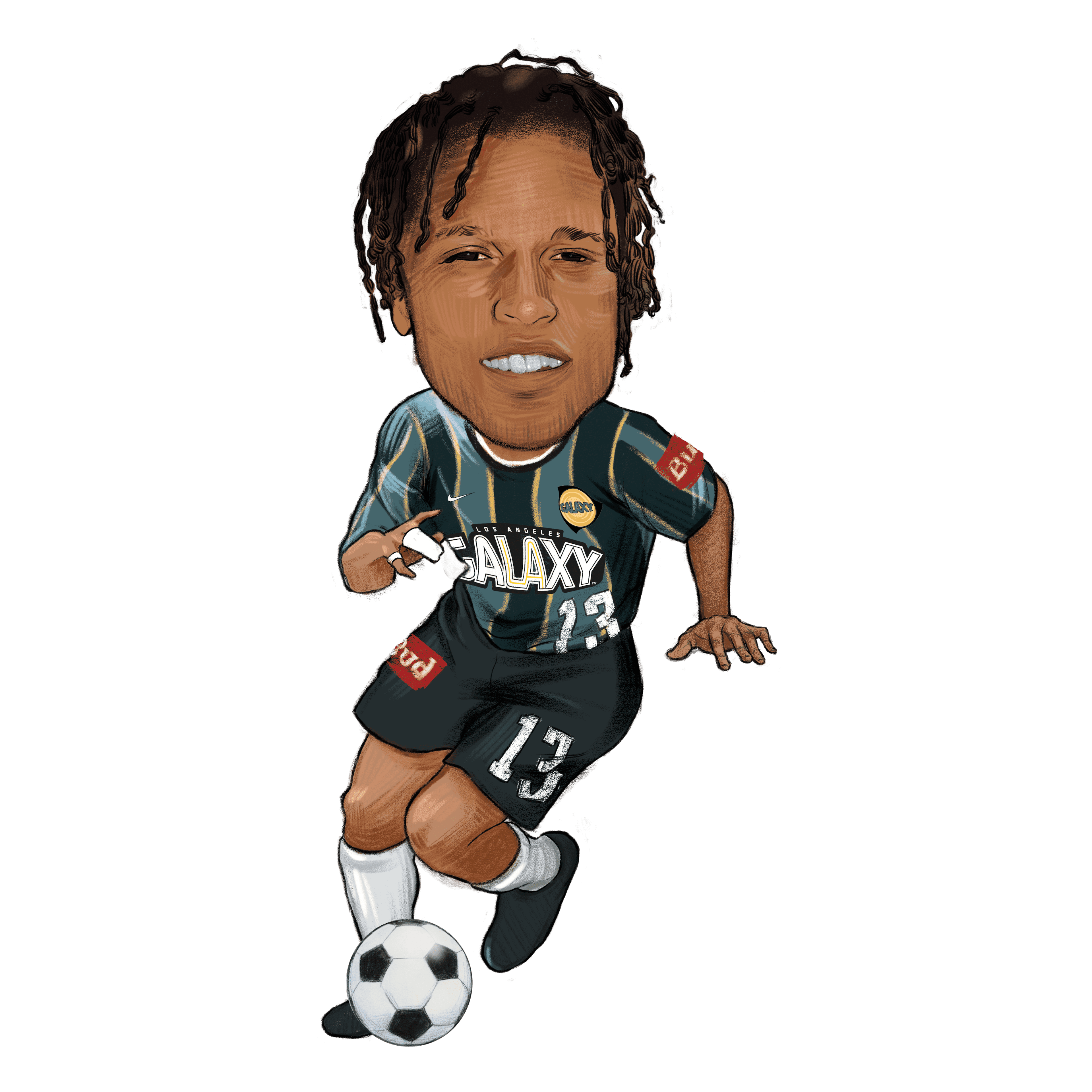 Q
Please highlight a project, illustrating your work process from scratch to the result.
Kahdija Murray: I recently completed a single cover that pays homage to the late 90s and early 2000s electronic dance music scene. Before I do any designing, I usually research. This includes collecting references; being briefed on the client and their brand and how that will influence the work I am producing, meanwhile also collecting any relevant materials that may apply to the final design.
For this particular project, I used Pinterest to find authentic rave posters and common colors and motifs used in the era. Then I created loose thumbnails formed by ideas relevant to my research and the client's needs. I created a rough layout and character sketch with a pencil and a sheet of drawing paper. These ideas were scanned and imported into Photoshop and edited. 
Further, I presented my roughs by laying them out neatly and labeling them to assist the client in the deliberation process. After feedback is received, depending on the client, I generally proceed to the next step in the design process.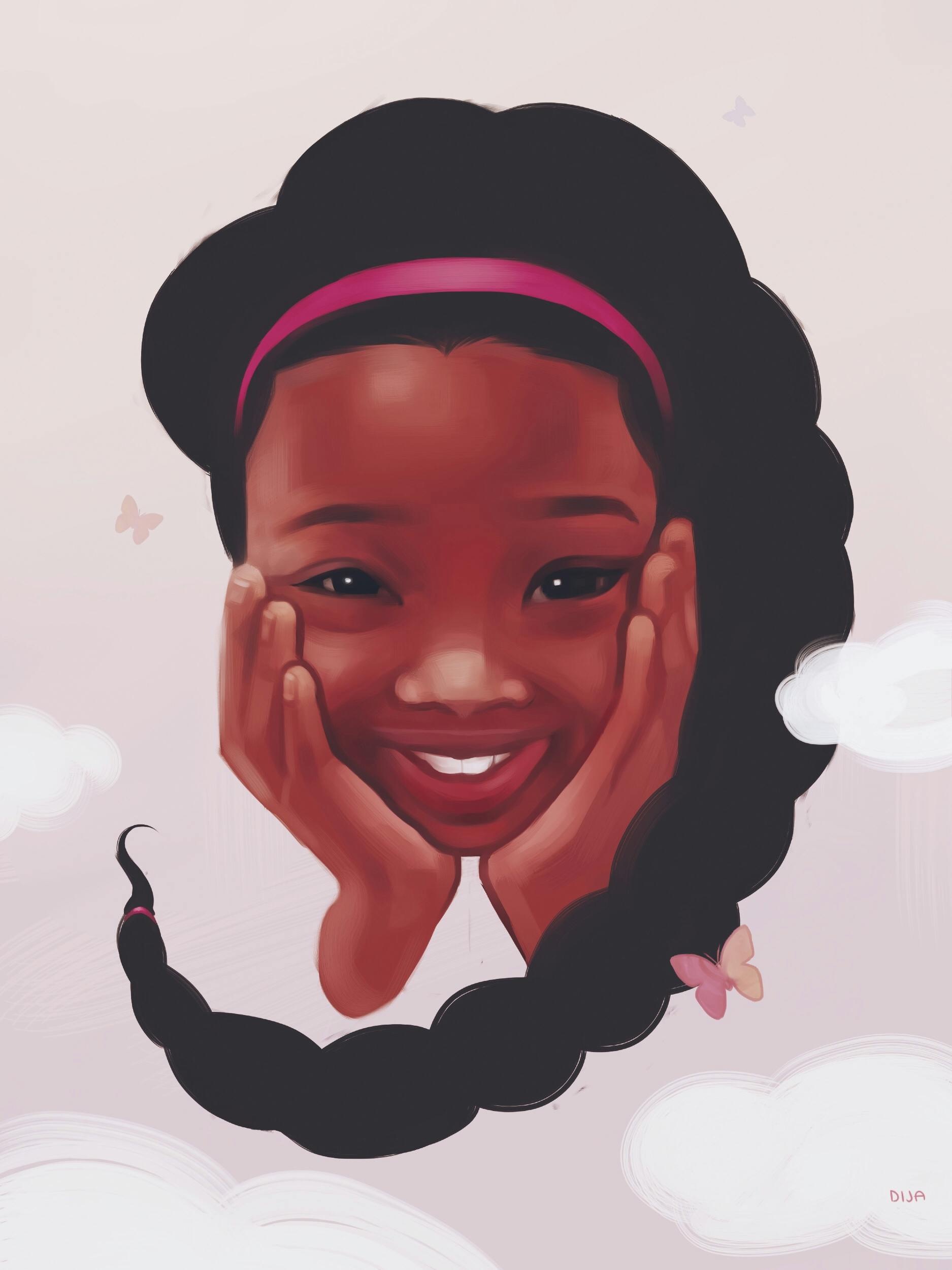 This usually solves visual conflicts and solidifies the conceptual message the image is trying to convey. The cramped layout I'd decided on had many tangents and unnecessary visual busyness, but those qualities created the aesthetic that matches that period and subject. I carefully rid the composition of visual disharmony while maintaining the 'in-your-face' style desired. 
The last stage in the design process addressed design details like coloring, vectoring, file format, and exporting, also solving any remaining visual conflicts that weren't addressed in the earlier stages. By this time, I had all the lettering and layout completed as well as the character line work and the colors I would be using. What remained was shading the character illustration in a way that was harmonious to the final composition and supported established focal points. The result turned out great!
"Active listening is one of the most important components of resolving design conflicts."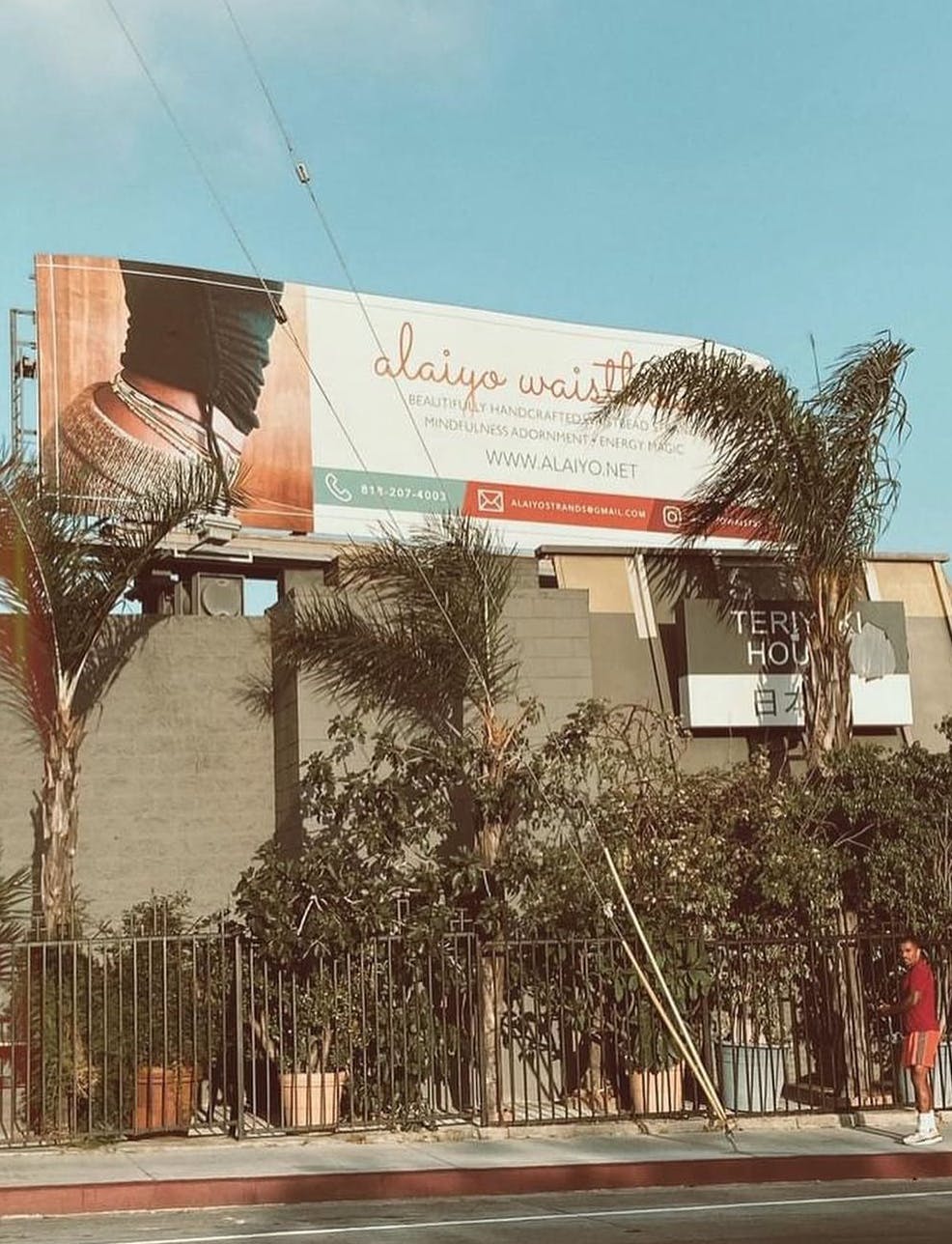 Q
Please elaborate on one or two of your most cherished project(s) so far.
Kahdija Murray: My two most cherished projects center around a dark but inevitable subject. My first project was an illustration of a child who passed away. Because she was so young, her family didn't have many high-quality images that they felt would suit the cover of the funeral program. I was tasked to create a digitized illustrated portrait of her along with her favorite things. It was a joy to capture her and her innocence and a reminder that nothing is to be taken advantage of. 
My second one is very similar. An older woman passed away after her battle with multiple health conditions. Her wish was to be cremated and placed on a wall near her relatives at a local cemetery. Her family requested that I decorate the urn that was given to them. She loved sunsets and found peace watching them, so I was tasked to illustrate a beach landscape with a glorious sunset directly on the container.
The fact that my art can bring solace to people in such a difficult situation makes what I do purposeful and fulfilling. I struggle with perceiving fine art as a frivolous and often pretentious way of self-expression that is not needed in a practical and logical world. Commissions like these remind me how important art is for the human psyche and a sense of community and belonging.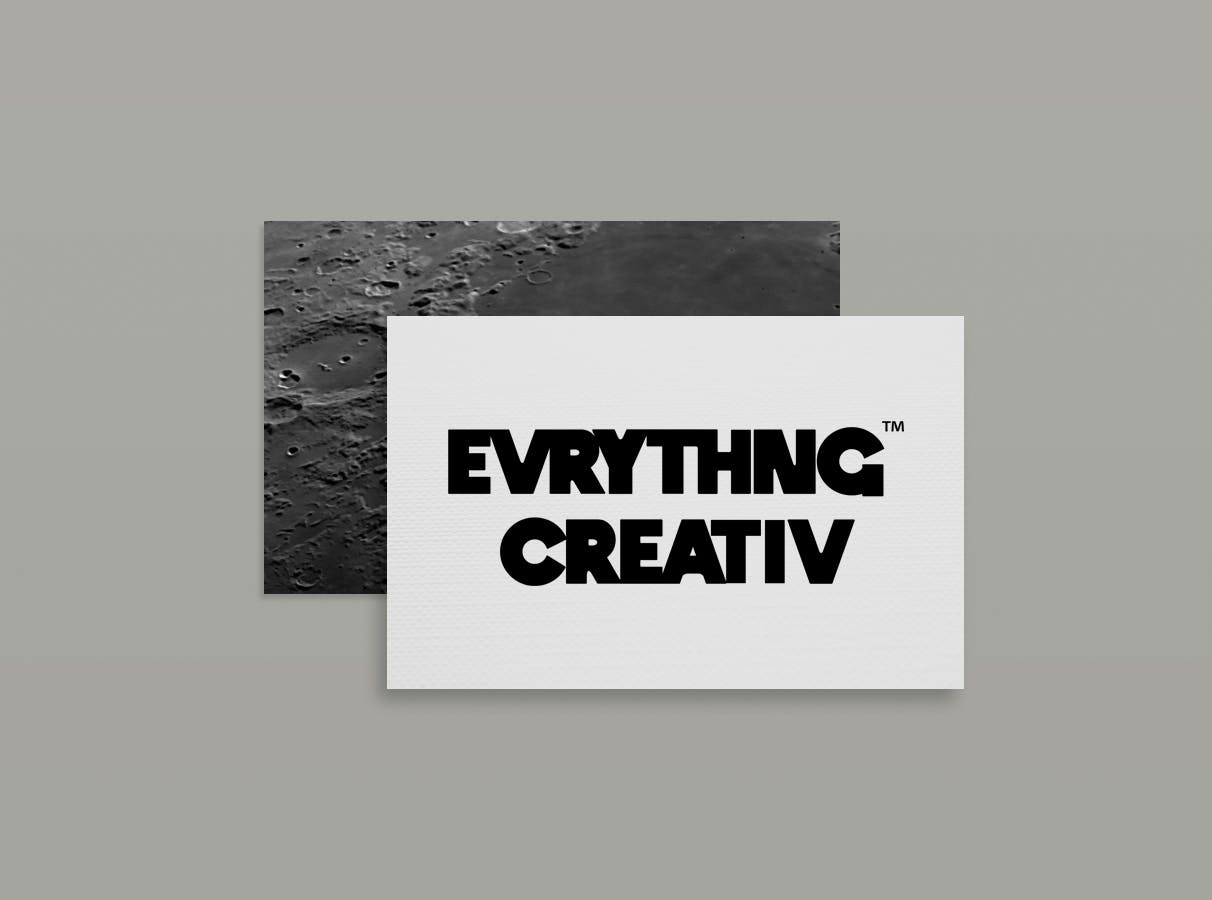 Q
If you could change one thing about the design and illustration world, what would it be and why?
Kahdija Murray: This is a great question and one that I have pondered over since I enrolled in art school. If I could change one thing about the design/illustration world, what I would change is the tendency to forget the subjective nature of art and design and the conflation of trendy styles with superior craftsmanship. Although there are many rules to creating a successful work of art, most of what we do is subjective, and the perception of our work can change over time and as new technologies emerge.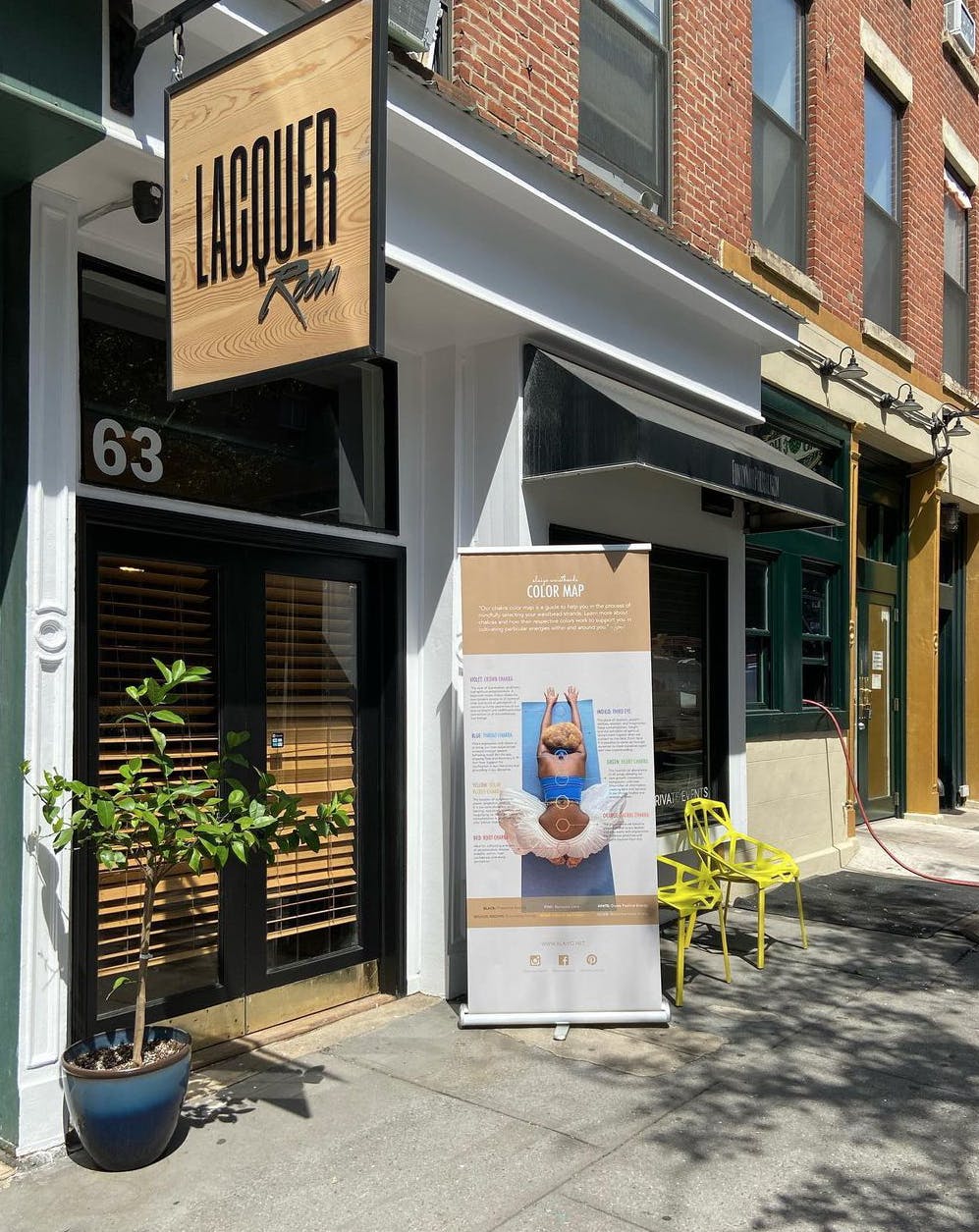 What is "it" right now will not always be regarded as such, just like an artist who does not conform to the most commercial and easily consumed style of work is not necessarily unsuccessful or inferior as an artist. Idolisation of hyper-realistic styles or corporate conceptual art styles over more stylized surrealistic styles is a detriment to a lot of young artists who are being invalidated because of the style they choose to creatively express themselves with. 
In short, I wish the industry was more excepting of alternative art styles that don't necessarily align with corporate goals.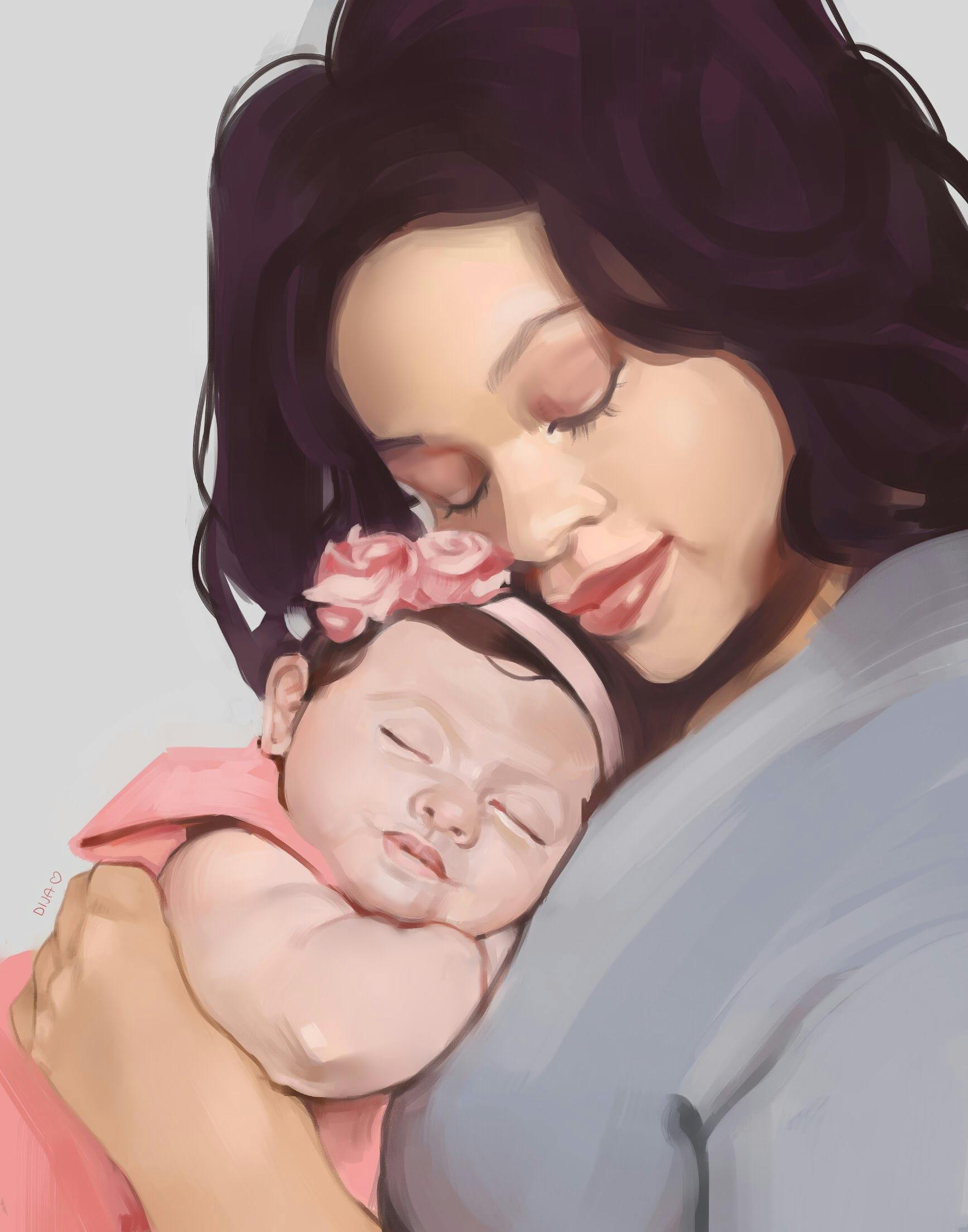 Q
What are the core aspects of efficiently collaborating with clients?
Kahdija Murray:
Reading the room and understanding many different viewpoints. Having the ability to interpret between the lines and on them with feedback and client needs.

Readiness to explain any design choice or action and complete clarity regarding your reasons.

Putting your ego aside and understanding that not all work you produce will be liked or will be aligned with the client's needs, or be understood. 

Accept that many of the clients you work with are narcissists and do not have as much of a familiarity with artistic terminology and techniques as you do. 

Properly and respectfully communicate your artistic boundaries and limitations as a human being. Clients need to know that we are not machines, and we need breaks; have values and lives outside of designing.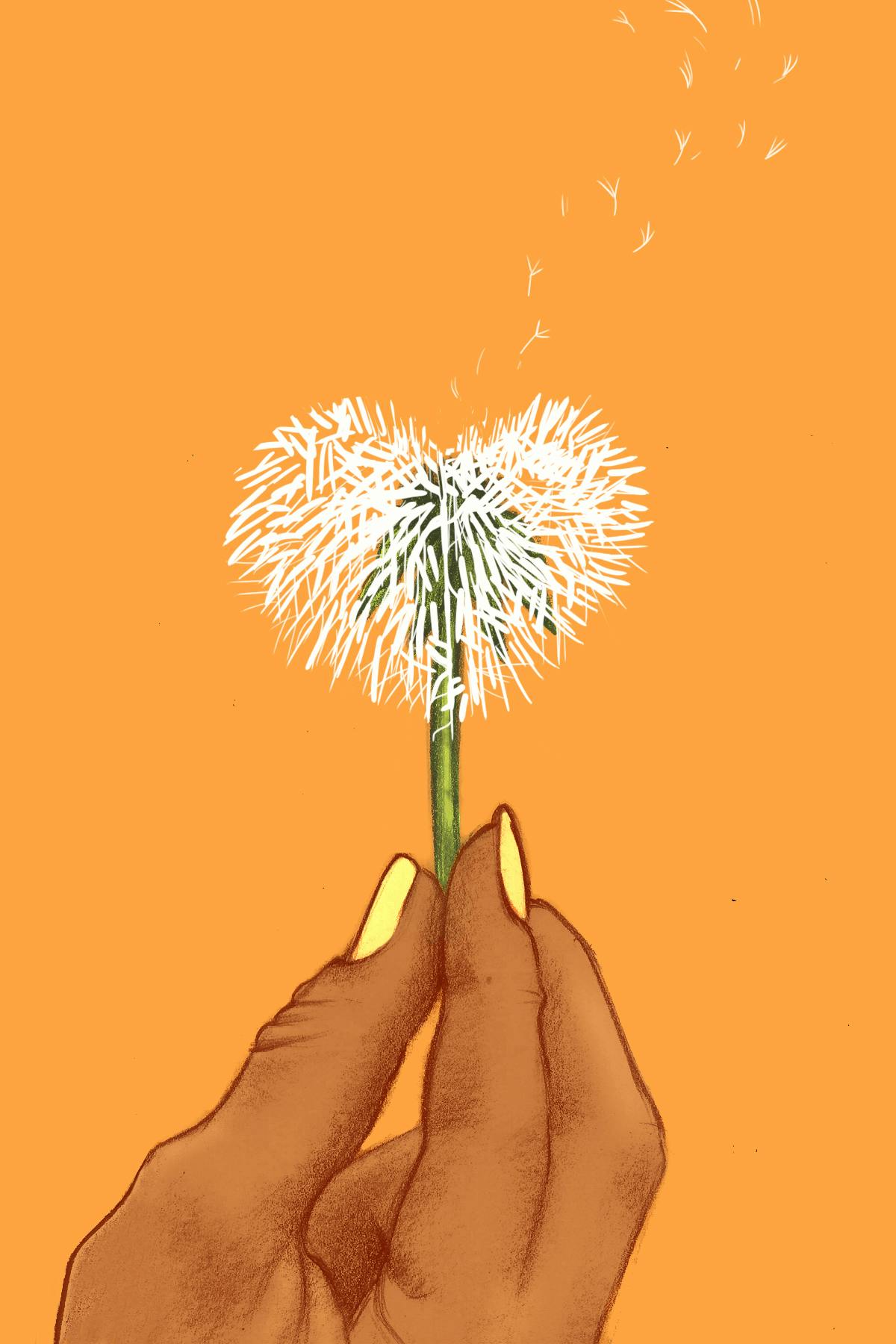 Q
What's your word of advice for those looking to practice a similar style as yours?
Kahdija Murray:  I don't feel like my public work has a specific style but a piece of advice I would give to someone inspired to recreate the work I do is to openly and unabashedly incorporate as many influences and passions into their style as they can.
Adapting what you aesthetically and emotionally resonate with into the creative content you make helps further establish your own style of expression. It may seem counterintuitive to mimic the work of others to discover your personal style, but it really works, especially over time.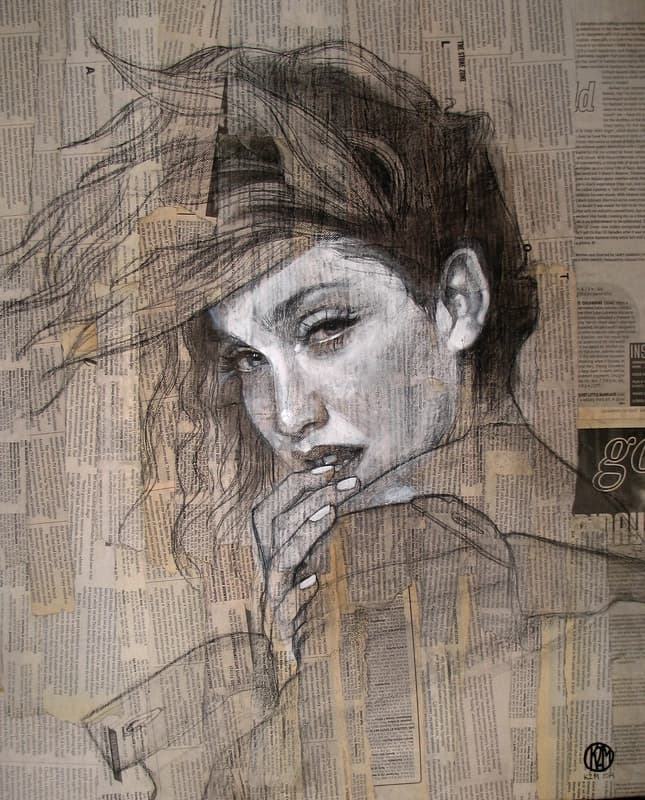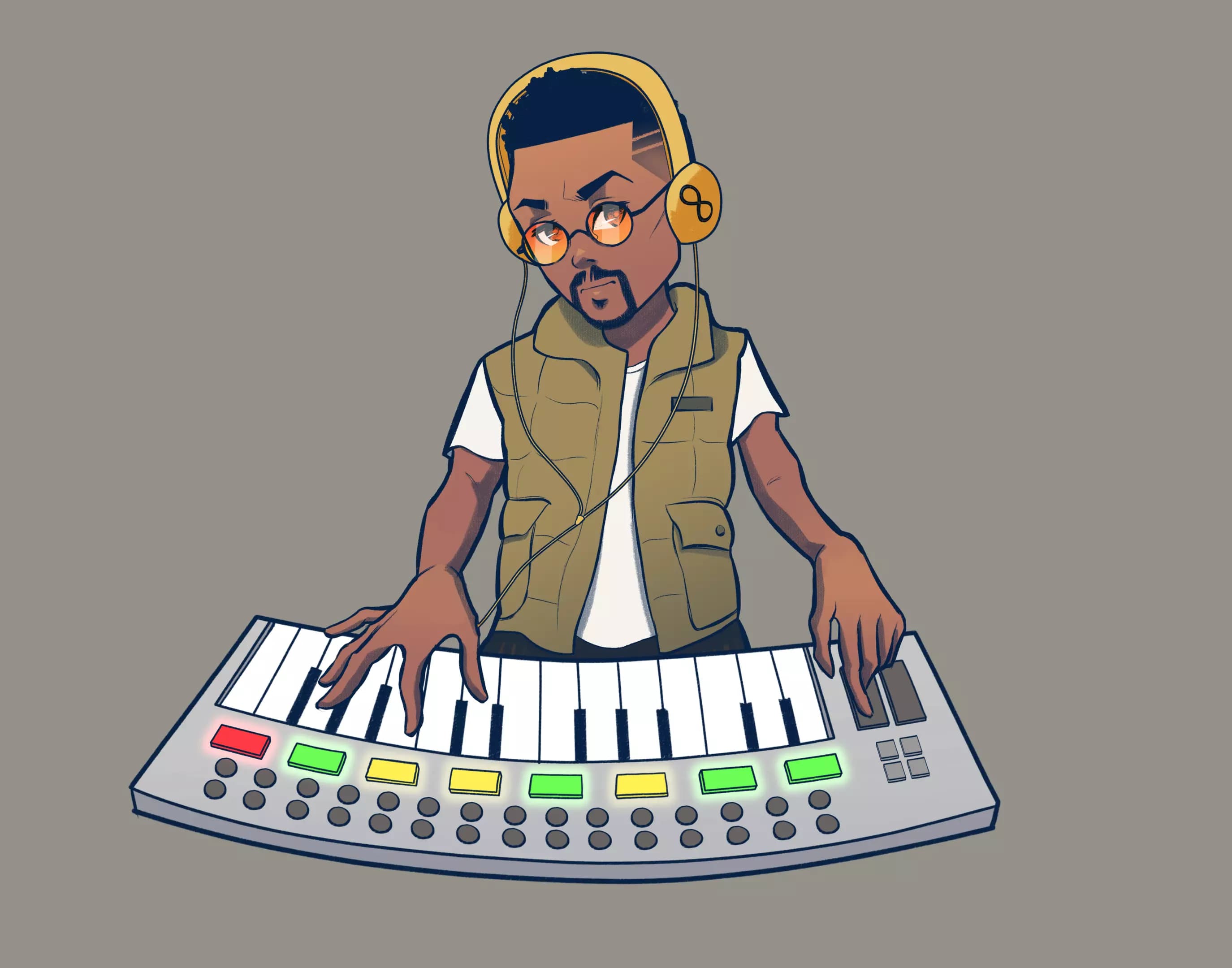 You may also like
ckomashko
Creative Director
Art Director
Photographer
Fine Artist
Graphic Designer
3D
Illustrator
Audio
Typeface Designer
Video
Director
Industrial designer