GIA




I'm an audiovisual artist and music producer who enjoys exploring and learning about innovative tools. I'm particularly drawn to interdisciplinary experimentation, and the process of evolving an idea from a simple sketch to its final form, often using artificial intelligence to enhance the outcome. I strive for efficiency in creating effective prompts that streamline my artistic process. For me, the real excitement lies in the endless possibilities of creation. monica aguilar . gia México City, 1980. Based in Rotterdam N.L.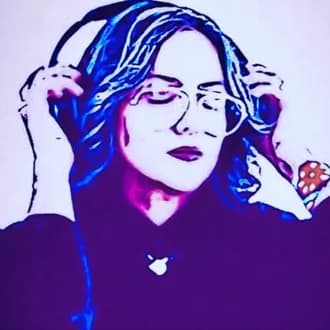 Q
As a Creative, which project of your professional career, so far, reflects you the most?
One of the last major projects I worked on before moving to the Netherlands was the creative direction, art, and coordination of virtual scenography, working with mapping for the main show at Xcaret Thematic Park in the Riviera Maya, Mexico. In addition to creating my main piece as the intro for the show, it is what best represents my geometric art, the toroid.
Q
Every Creative has their style but it can be difficult to bring that style to different projects with different clients, all with their own styles. How do you bring the two together?
First and foremost, it's essential to have a clear understanding of what the client wants, Every style has underlying themes, tones, or elements that can be connected. Finding these commonalities can create a bridge between the artist's style and the client's needs.
Finding commonalities [between your style and your client's] can create a bridge between the artist's style and the client's needs.
Q
Who are your influences?
My influences come from various forms of expression, starting with the essence of geometry, or the painting of Remedios Varo, Leonora Carrington, Mexican muralism, and the worldview of different cultures around the world that have deeply touched me in one way or another. Cinema, music, sound art, and visual and experimental creation also influence me
Q
What's the most valuable skill you've learned so far professionally?
Understanding the mission/vision of the client/project, having clear requirements, timelines, etc., and organizing my work plan for effective execution. My roles in art direction and coordination of large-scale projects have given me the opportunity to adapt a formula for independent work, whether the project is an audiovisual production, festival, theatrical performance, or self-managed artistic-cultural endeavor.
Q
Tell us about a project you found particularly challenging, and how you managed to overcome any obstacles?
A historical documentary on the life of Hernán Cortés, where I was in charge of casting direction and served as the second assistant director (AD2). It was a Mexico-Spain co-production, so there were different crews and a cast of over 100 people. The trilogy was filmed in the Riviera Maya, the Mexican Caribbean, which made it difficult to shoot in conditions of humidity, heat, and jungle. But one of the most challenging aspects was finding a cast that could best recreate the essence of the story. Taking on two roles in such a project was very challenging but also very satisfying, as the documentary was nominated and awarded in various specialized forums around the world, and I was nominated and won for best casting.
Q
What was your most challenging project to work on?
One of the documentaries, the first one on Geronimo De Aguilar, was a co-production between Mexico, Spain, National Geographic, and History Fox. In pre-production, I had agreed with the producer that I would be the second assistant director (AD2). However, just a few days before the arrival of the entire crew on location, I was asked to conduct emergency casting.
They had assumed that they would get the cast from a local entertainment organization, which I told them would be impossible. I was also coordinating a large-scale project at Xcaret and knew each member of the cast. I had just 3-4 days at most to secure the entire cast, except for the lead. It seemed impossible, but by holding large auditions, castings, and street casting, I managed to assemble a great cast, ensuring that not a single day of shooting was delayed. It was the first project where I took on two roles, as casting director and AD2. It was one of the most challenging experiences.
Q
Can you share your background and how you got started in your career?
Ever since I was young, I took art classes in drawing, painting, and piano, as my grandfather was an art teacher. During my teenage years, I studied analog photography and computing. Years later, I studied digital cinema in Barcelona, Spain, focusing on production and film scriptwriting. In Mexico City, I continued my education in production, video editing, and cultural and artistic self-management at various institutes.
I began my career with small projects in Mexico City, working on music videos, commercials, and short films. My entry into professional production and art-related work came when I started working with Cristian Manzutto. I served as a Studio Manager and spent years as an entrepreneur in the Riviera Maya before relocating to Europe. Upon my return, I continued to work on diverse projects with Xcaret, including cinema, project coordination, management, logistics, and the operation of festivals, stage-sporting events, and various film productions for companies like Disney, National Geographic, History Channel, UNAM, and the Miguel Aleman Foundation, among others.
In 2019, I moved to the Netherlands and began studying music production. Now I devote myself to art and music, my two lifelong dreams that I chose for health reasons. Finally, I've managed to pursue these dreams wholeheartedly. Getting started hasn't been easy, but I continue to study, practice, and am thrilled to collaborate on wonderful projects.
Q
When creating a brand identity, how important is target audience research?
Target audience research is crucial for brand identity. It's the foundation that helps you tailor your brand's message and visuals. Knowing your audience ensures your brand connects with the right people, making both customer retention and attraction easier. Skipping this step could mean missing the mark.