Tim Burgard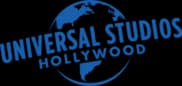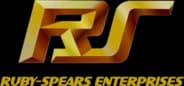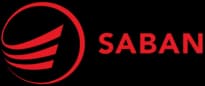 Tim Burgard is a highly accomplished animation and storyboard artist who began his career with a passion for comic books, and this love of the medium led him to pursue a career in animation and storyboarding. He has worked on a wide variety of projects, including movies, television shows, and computer games. Some of his notable credits include working with James Cameron and Stan Winston on Terminator 2, and with both Marvel and DC Entertainment. In addition to his professional work, Tim has also been an instructor at the Art Center College of Design and served as the President of the Comic Art Professional Society.
From Man of the Comics to the Man of Marvel
Q
Your resume is the ultimate creativepreneur example. Put it on the Hollywood Walk of Fame and let Gen Z's bask in the caricature sunshine of their favorite superheroes' storyboard draft. Take us to the boulevard – how did you land this career?
Tim Burgard: I followed my bliss. I wanted to draw comic books. I started doing it but better employment came when I started working in television animation. With both comic book work and animation pre-production work, I, then, had the chance to start storyboarding commercials. This led to live-action film and television work.
Eventually, I had a chance to put all those disciplines to work storyboarding for computer games. Throw in a few other illustration gigs for print, etc. and that led to me teaching these skills at the Art Center College of Design and a few other venues.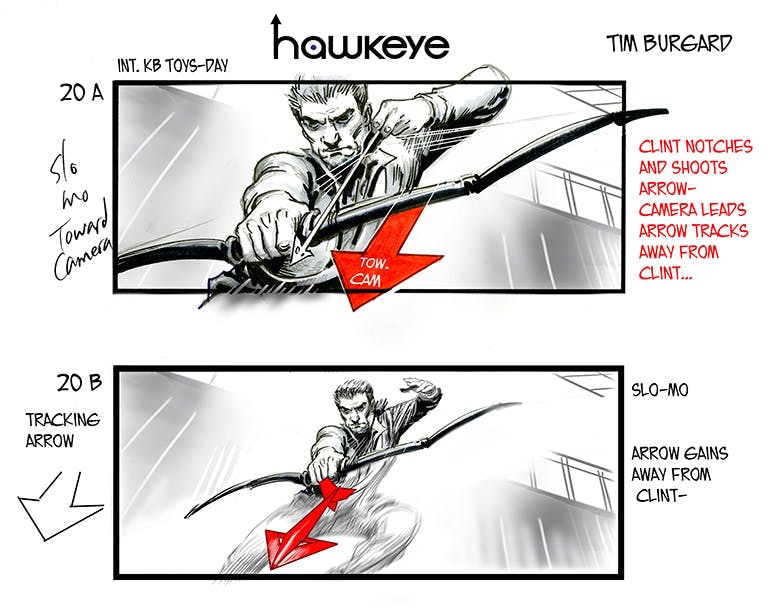 Q
The intense craze and exhilarating fanbase of action-adventure movies are undeniably strong. As an animation artist who creates the character design from scratch, how well the pressure of expectations is managed?
Tim Burgard: None. Expectations have nothing to do with it. I have a track record and I am hired to do the job I have already proven I can do. There is some anxiety if I am asked to use a production method I am unfamiliar with but if I am hired with the knowledge I will learn "on the job", then the pressure is something I can handle.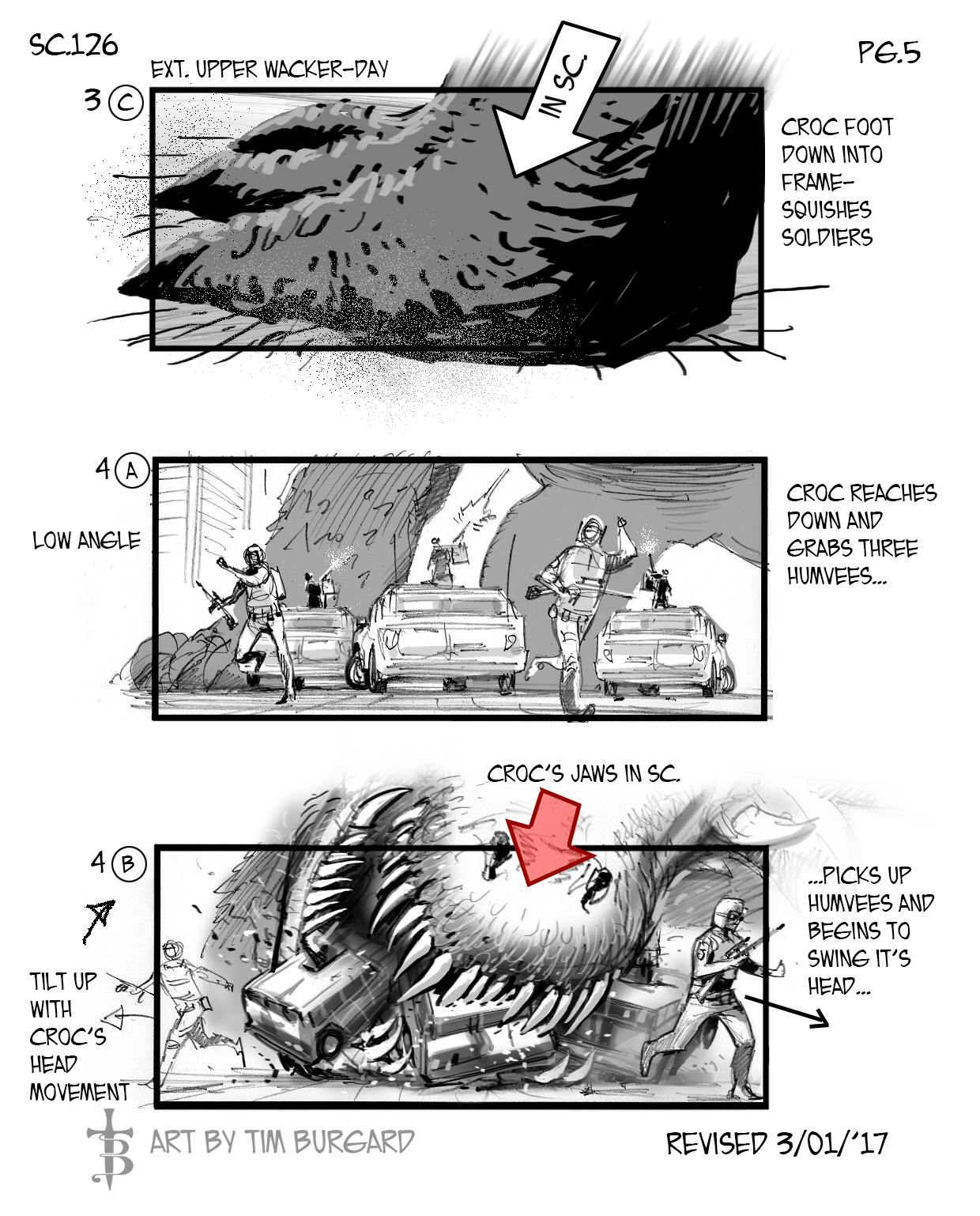 Q
Tip Toeing around your profile, from "kept drawing the same silly stuff he always did…" to being an instructor at Art Center College for Design and President of Comic Art Professional Society, Gen-Z call this "evolution" in all the right forms. How do you describe this trajectory?
Tim Burgard: Pretty normal life cycle of an artist in the business.
I got started and learned the ropes. Soon I became part of a community and communication led to participation and organization. Unless I were a total hermit unwilling to interact, a certain status developed eventually leading to responsibilities in organizations and teaching (a paying gig in my case).
"I got a lot of bragging rights working with James Cameron and Stan Winston when they were initially prepping Terminator 2. I was in and out doing the teaser trailer and some visual effects storyboarding before the legendary scary behind-the-scenes started. Not to say, I escaped getting yelled at."
Q
While working, which is the one behind-the-scenes moment that you reiterate as your best souvenir?
Tim: I got a lot of bragging rights working with James Cameron and Stan Winston when they were initially prepping Terminator 2. I was in and out doing the teaser trailer and some visual effects storyboarding before the legendary scary behind-the-scenes started. Not to say, I escaped getting yelled at. My other souvenir was a crew leather biker jacket that I still have.
Q
As an artist, which project of your professional career, so far, reflects you the most?
Tim: I have been on so many productions I can not narrow that down; I might say any comic book projects because I do the most to create the final result.
Q
You have worked with both MCU and DC Entertainment. If you get to illustrate yourself on a storyboard, which comic character will be your alias, and which one will be your arch-nemesis?
Tim: My role model used to be Tarzan, but that IP isn't DC or Marvel. I think it might be Dream or the Sandman because he is all about imagination. For my nemesis, I will pick Marvel's The Nightmare because he is all about turning dreams and imagination into shit. This resonates with me.
Q
How much space does your self-imagination get to play on while working under a huge franchise?
Tim: Whichever space I am allowed to!
The employers give the toys and the playground and if they want specific "play" then, that is what they get. When I have the opportunity to give them my interpretations then they receive those ideas.
Q
What does a day in the life of a storyboard artist look like?
Tim: Depends on the day. 
It begins with taking in information such as the script, production paperwork, director's ideas, and all the references I can get – this can easily take a day. While getting started, I need to be certain what is supposed to happen and where… I rough out whatever runs through my head while using storytelling techniques such as camera-shot selection and composition while drawing as many frames per shot as I need to capture the motion of the camera and the subject(s) of the shot. I submit the roughs or thumbnails.
After getting feedback and time allowance, I settle back for my favorite part, which is cleaning up the art. At this point, I can listen to an audible book and enjoy myself while working. Though, this activity streak does not include travel which is less likely to happen these days.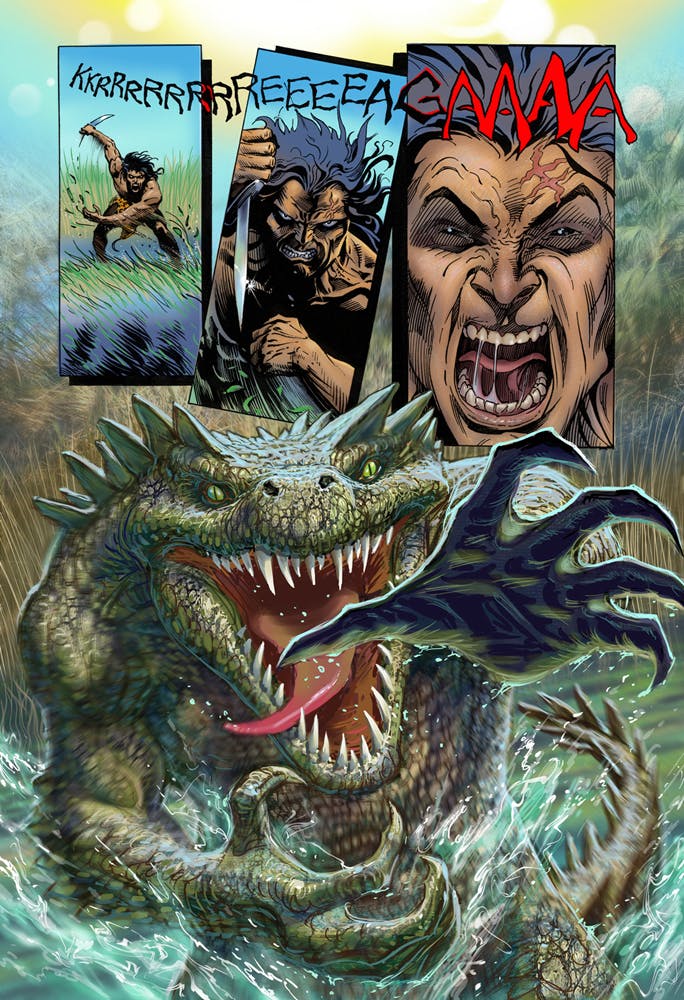 Q
Take it as a brain itch, but you have mastered the spectrum of art – from pencil sketches to movie animations. Taking current AI technology into consideration, how does it affect the skill set of amateurs compared to veterans?
Tim: An amateur can produce images using AI. Yet, can that amateur make changes requested by the client? Production art is collaborative where the client shapes the final product at the beginning, middle, and end. AI (technology) is parasitic because it depends on the work produced by others and is unpredictable in its output. Perhaps a skilled AI user can make specific changes using the software but I doubt any amateurs can manage this quickly.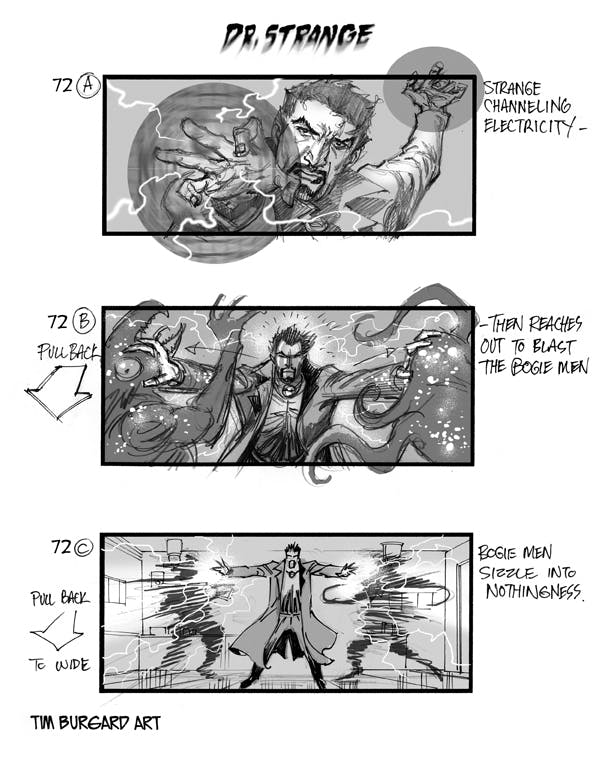 Q
The world of animation art and illustration has drastically changed within the last few years. What changes do you observe? And, does it work in favor of artists who have been here for three decades?
Tim: Some digital tools are easily adapted by traditional artists. I know Photoshop, Sketchbook, and Procreate. Some software tools are not intuitive and require the same effort as learning a foreign language. I started in animation but, since, Storyboard Pro became the pipeline for all TV animation I have bowed out for now. 
To answer the question, in the end, it does not favor the OG artists.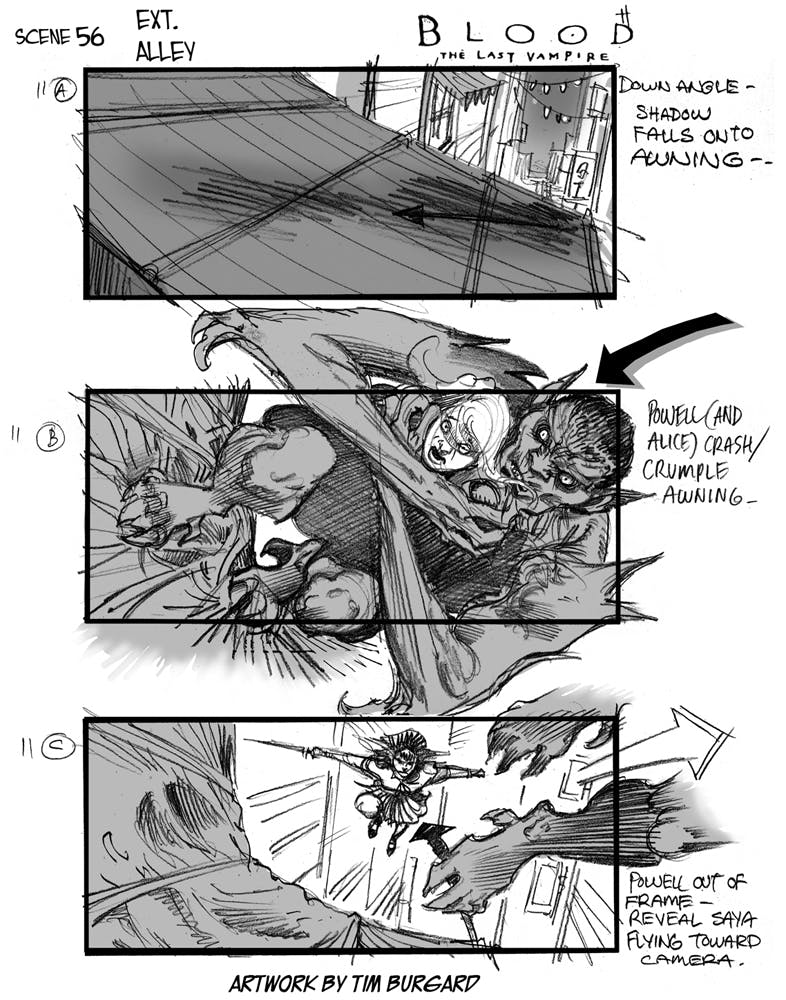 Q
Compared to Jurassic World, how challenging was The Revenant?
Tim: My work on the Revenant was brief. A short meeting with the director to do random shots for re-shoots and visual effects, some of which were not the long extended ones dominating the film. 
Jurassic World was a long commute for weeks and drawing alternate versions of the same shots, some of which were morphed together in the end. At least doing a dinosaur film, especially a Jurassic Park film, was on my bucket list!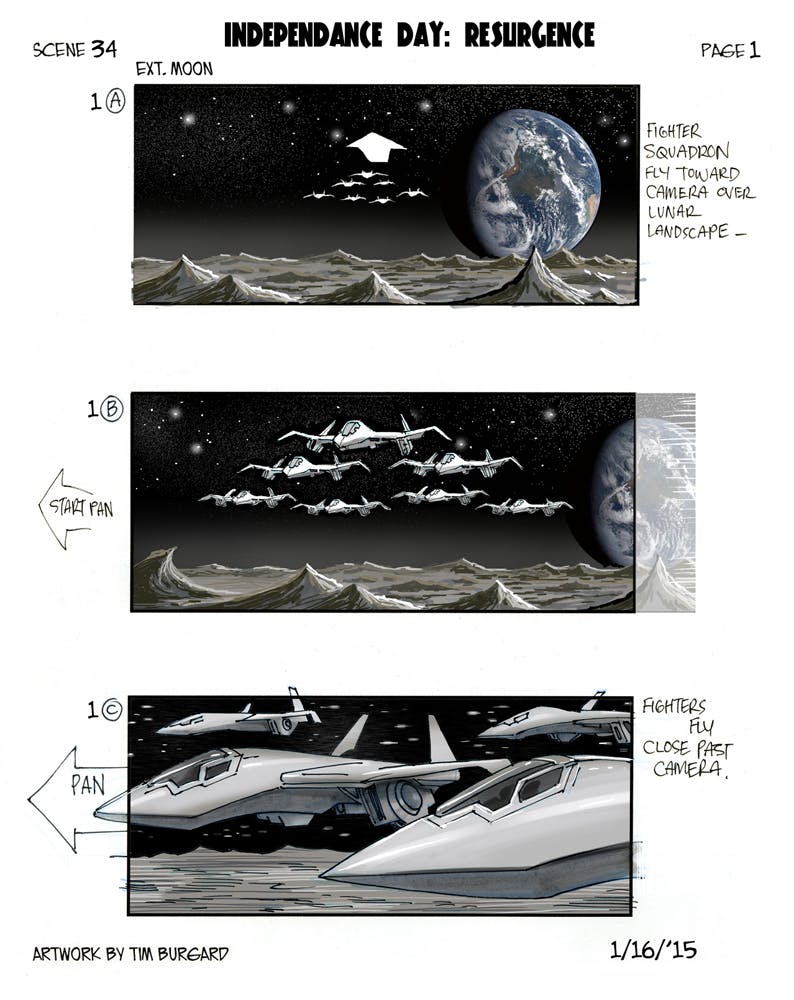 Q
Carrying a portfolio for a freelancer is like carrying your wallet. You can save yourself from a panic session when you are out on the freelancing way. What advice can you give to fresher launching themselves as a freelance illustrator in 2022?
Tim: Be aware of what your employer wants to see. A safe bet is to remove all life drawings from the portfolio. Unless you want a life drawing instructor job, no one wants to see that. Frankly, an online portfolio with different sections is the usual tool. Have a storyboard page; and if the client wants to see the life drawings on another page, then that's their choice.
Q
Which is your favorite comic book of all time?
Tim Burgard: Bernie Wrightson's Swamp Thing.
Q
Apart from the action genre, which genre is your favorite?
Tim Burgard: Comedy. 
The job I had working on the upcoming film "Harold and the Purple Crayon" went from storyboard artist to gag writer, creating silent film-style visual gags.
Q
As magnanimous as your experience is, from Simpsons to Independence Day: Resurgence, which animation artist has inspired you the most?
Tim Burgard: Probably, Alex Toth.
Q
Which new projects are you awaiting in 2023?
Tim Burgard: It's a clean slate. I hope to hear from old clients and new ones. I start teaching again this month in the classroom instead of remotely so that should be fun.