AMHaynes


Illustrator and designer Austin Haynes cleverly creates enticing designs and illustrations that emphasize the underlying narratives observed in his subject matter. Passionate about supporting the creative community, Austin is an instructor at Laguna College of Art and Design (LCAD), as well as acts as Creative Director for Dyno Creative, a boutique branding agency based out of Orange County, CA. Past clients include Netflix, Discovery Plus, Super 7, and Cryptozoic Entertainment.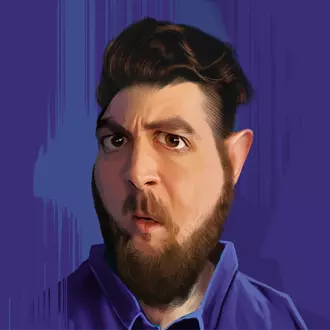 Connecting with the Creative Community
Q
Please highlight your artistic journey so far.
Austin Haynes: Since graduating from Cal State University, Fullerton, in 2013 I have been freelancing as an illustrator/designer on a variety of projects ranging from Key Art for entertainment to Toy Design to Packaging Design and much more. My biggest creative passions lie in caricature painting and movie poster design.
Q
Please tell us about being an instructor at Laguna College of Art and Design (LCAD).
Austin Haynes: At LCAD, I primarily teach students of the Graphic Design + Digital Media major how to use Adobe Photoshop. I have also taught digital painting, drawing, and Adobe Illustrator-focused classes. I feel incredibly fortunate to have the opportunity to mentor so many young creatives at a point in their creative journey, where they are figuring out what they want to be focusing on for a career in the arts.
Q
What did you do for Netflix? What was the project about?
Austin Haynes: At the Art Direction of Schiefer Chopshop, I illustrated Key Art images for Netflix's comedy specials featuring Tracy Morgan and Louis C.K. and created key art concepts for their show, "Disjointed." For Tracy Morgan and Louis, especially, the goal was to illustrate portraits of the comedians that would highlight their unique on-stage personalities portrayed in the specials.
"For young illustrators out there, it is important to find creative communities."
Q
Please tell us about your role as Creative Director for Dyno Creative.
Austin: As Creative Director at Dyno Creative, I lead and manage the design team as we push the brands of our partners forward, highlighting their voices through enticing visual identities. At Dyno Creative, we pride ourselves on working with our partners to create brand identities as compelling as the products they produce. Being a Creative Director also allows me to extend my role as a mentor outside the classroom to other creative professionals.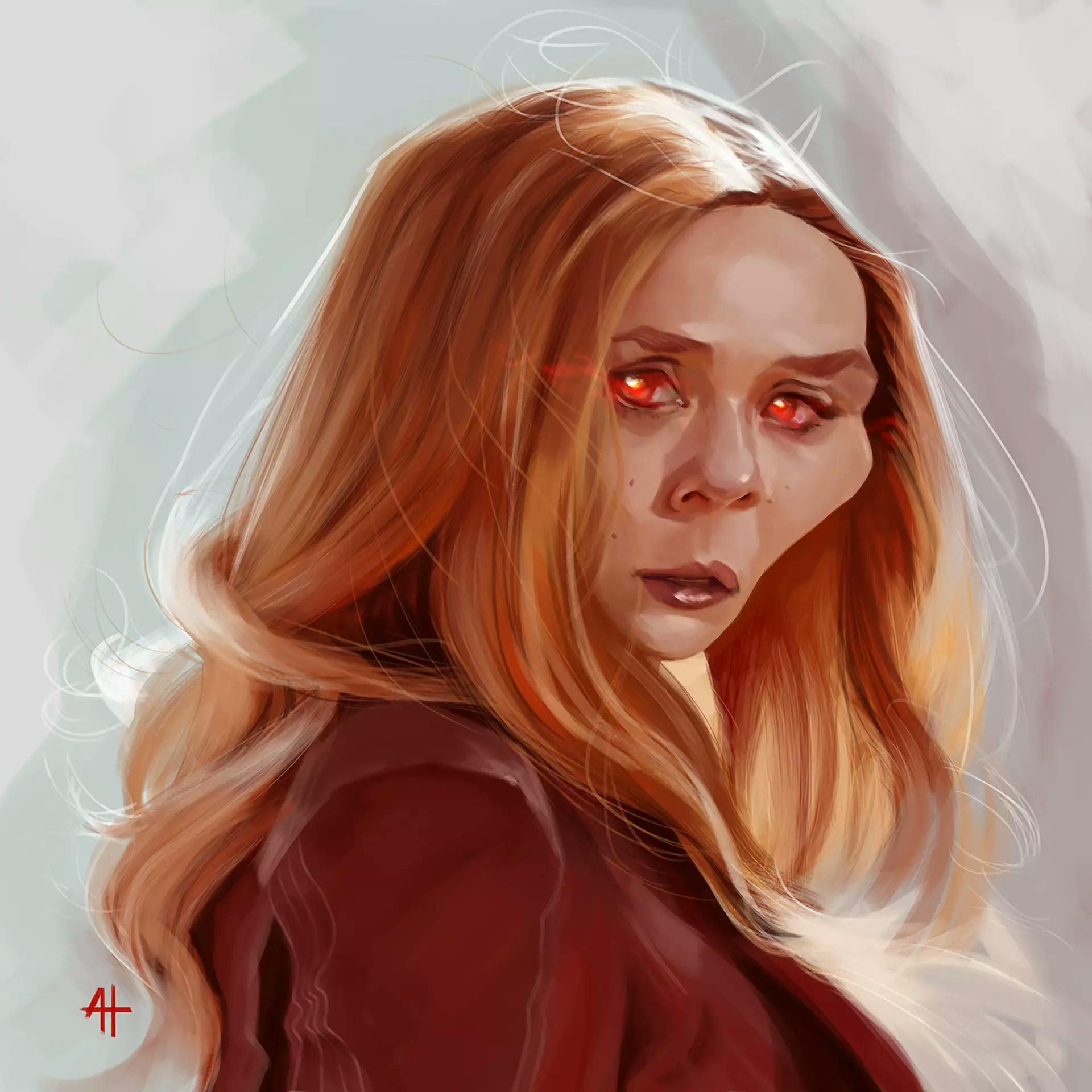 Q
What was your involvement at Discovery Plus?
Austin: Once again at the art direction of Schiefer Chopshop, I helped create key art imagery for a multitude of programs featured on the Discovery+ streaming platform. This time, the images were primarily photography based with a few illustrated options thrown in for good measure.
Several images were created for each program before settling on a final design, which was then reformatted for the many display options present on various devices.
Q
What have your illustrative projects involved in terms of personal works or commissions?
Austin: Most of my works and commissions come in the form of portraiture, oftentimes pushed into caricature. I fell in love with the art of caricature as a child visiting Las Vegas with my family. I find great joy in exaggerating a subject's likeness to highlight their personality or a specific personality trait.
Q
How do you define your creative style and your USP?
Austin: I started my artistic career as a generalist illustrator, replicating any artistic style my clients needed. As my journey progressed, I gradually acted less like an art chameleon and put more focus on illustrating in a painterly fashion, with a focus on exaggerating form. I still enjoy exploring new styles when appropriate, especially as it relates to the needs of Dyno Creative's partners.
Q
What have been your greatest challenges and lessons so far?
Austin: My greatest challenge so far was learning the business side of being a creative freelancer. Coming out of school, I did not fully understand the number of hats I would need to wear throughout the day as the sole employee of my business. My greatest lesson learned has been the power of forming relationships. Networking can be so much more than talking shop and can lead you down incredible roads in your professional and personal life.
Q
Please elaborate on your favorite project so far.
Austin Haynes: My favorite project so far has been the series of illustrations I painted for the Netflix special, "Tracy Morgan: Staying Alive." One of the three illustrations I painted for the special made it into the rotation of imagery used on the platform but it was a lot of fun exploring different styles to highlight the vibe of the show.
Q
What's your advice to young illustrators out there?
Austin Haynes: For young illustrators out there, it is important to find creative communities. These ideally would be related to your professional goals and forge relationships with the people who are working in the industries you want to become a part of. It is not important to have every interaction lead to a job but, if you continue to hone your illustrative skills and you are kind, gracious, and sincere, the work will follow.
You may also like
ckomashko
Photographer
Illustrator
Typeface Designer
Creative Director
Industrial designer
Graphic Designer
3D
Video
Art Director
Director
Fine Artist
Audio Burrito films
Director
Animator
Photographer
AI Artist
Cinematographer
Streaming services
Video Production
Video
Executive