André Mata
Illustrators for the Future

Inspired by nature, his main goal has always been the development of imagery that triggers a positive emotional response, weaving realism with imagination. Working with traditional media, he develops realistic paintings, paying attention to the light, colors and shapes, trying to capture the feeling of the moment in a single image.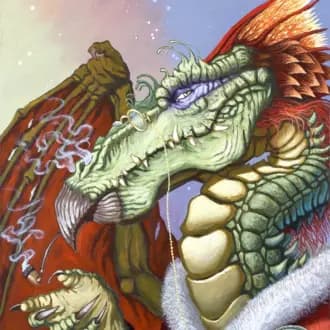 Q
Please briefly share your creative journey so far – achievements, education, officers, etc.
I always loved art, movies, games, and stories and used to draw as a child but I only started studying visual art in my early thirties. After deciding to get serious about it, I went to the UK to study illustration at Solent University in Southampton. Unfortunately, it was a huge disappointment for various reasons, and feel I didn't learn anything of use. After finishing the course, I returned home to figure out where to go from there. I wasn't going to give up, so I started studying on my own. I eventually entered a few art competitions and luckily won a few. The most significant one so far has been the "Illustrators of the Future" contest, which was a nice surprise for me because I wasn't expecting it.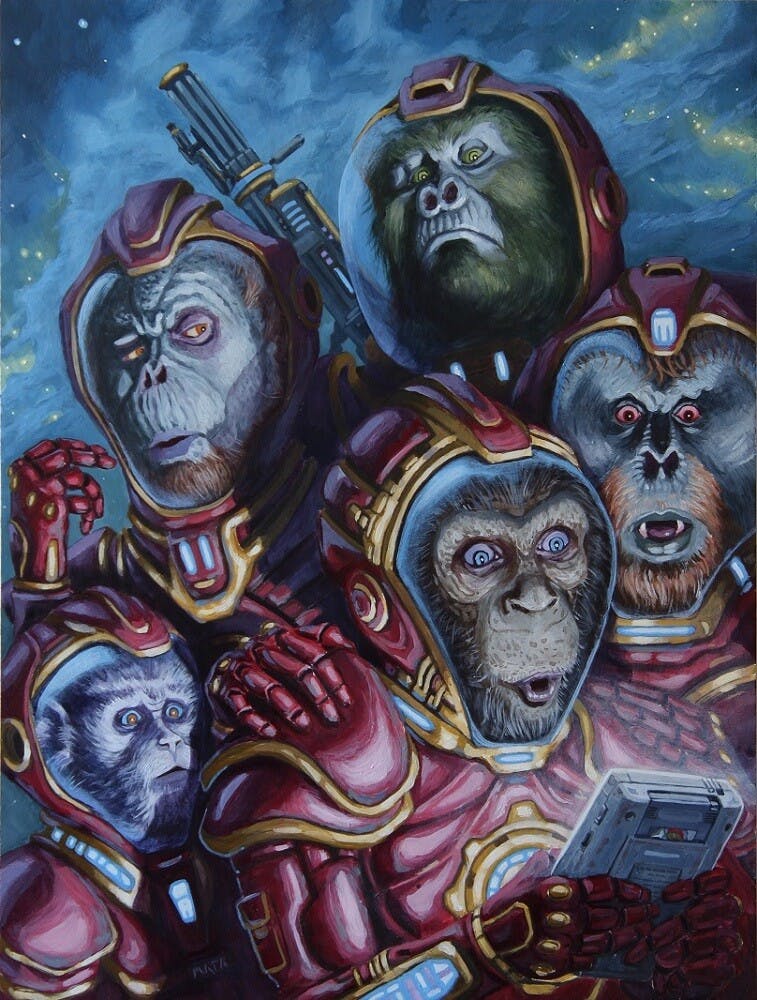 Q
What kinds of traditional media do you work with?
At the beginning of developing an image, I use different kinds of pens and brushes with Indian ink alongside graphite pencils mixed with soft pastels and sometimes charcoal. I use gouache or watercolor for color sketches and frequently make maquettes with various materials. The final illustrations are usually done in oil or acrylic.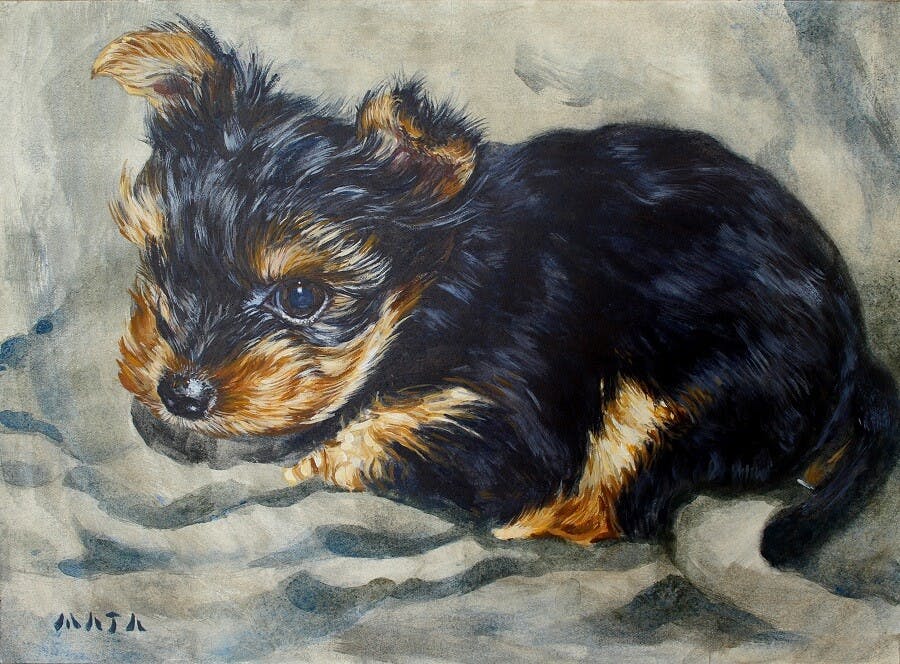 Q
What about nature inspires you so much?
I love animals and frequently watch wildlife documentaries and programs. I am amazed by the rich variety of living creatures and remote places that exist in the world, from the highest mountains to deep sea environments. Usually, the weirdest and strangest animals tend to be the most fascinating to me. I find distant and exotic places appealing probably because I will never be able to visit them. I love the changing of seasons because common places feel so different throughout the year. 
Sometimes, I find myself looking at the sky observing the various cloud formations, trying to retain in my mind how the light shines on them and how the colors change at different times of day. At night, colors are fascinating, especially if I carefully observe what I am looking at, like the leaves in the trees moving in the wind, the dark shadows, the bounced light that hits the underside of the rooftops, the lights coming from buildings, the color of the clouds that are being lit by the street lights below, the color of the moon especially in the summer or the deep night sky. 
These moments provide and evoke in me feelings of calm, mystery, awe, and a sense of the fantastic that sparks my imagination. This can happen with pretty much everything else that I look at during a given time of the day or night because light plays an important part in everything.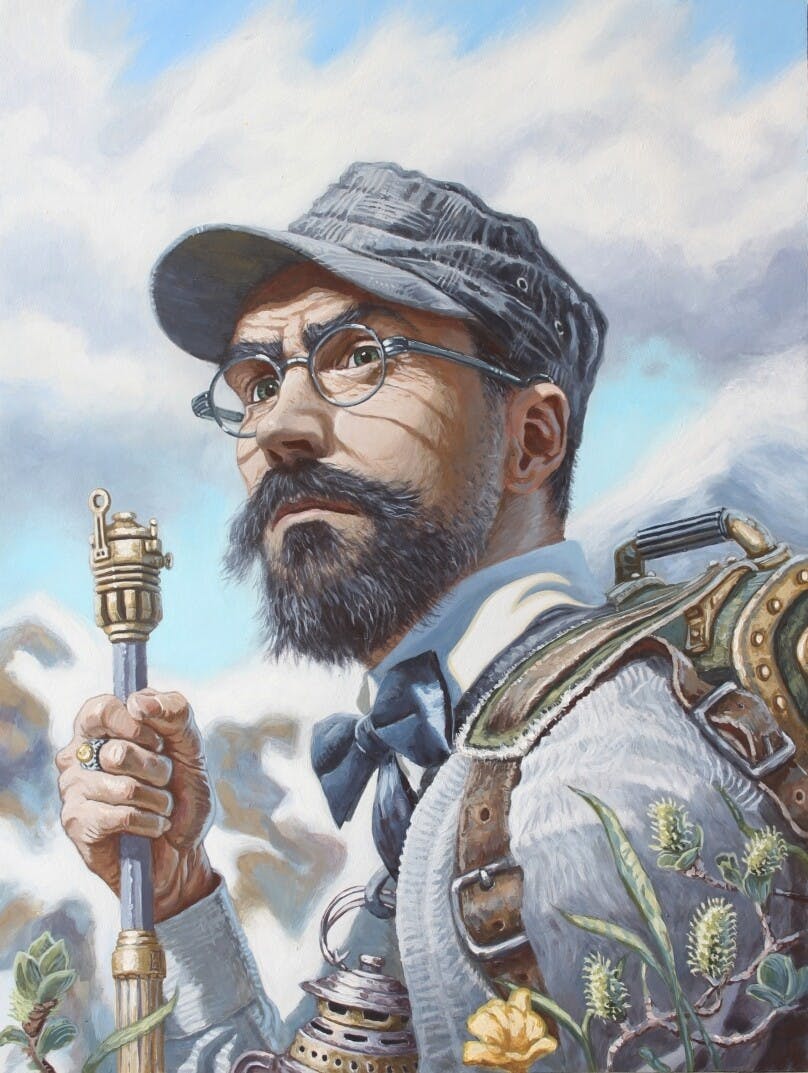 Q
Please elaborate on "the goal has always been the development of imagery that triggers a positive emotional response."
I think most artists talk about art creation as something they are passionate about but, to me, it's more of a need or a therapeutic process or a meditative state that takes my mind away from bad memories and the horrible things that happen around the world every day. 
My interests in illustration or art, in general, almost always have a connection to my personal experiences as a young kid. Things like movies, games, music, science fiction, and fantasy stories or places that I visited or wanted to go to make the world better for me in those days; life was fun; I was more curious about things and there was more hope for the future. When I talk about a positive emotional response, I refer to the same feelings that I get when I look at artwork that I love, or when I rewatch a movie or listen to music that has meaning to me or belongs to a certain period in time. 
For instance, the mention of certain subjects or stories like the works of Jules Verne immediately evokes in me a feeling of adventure and the desire to go on a journey to the center of the Earth. It's those same feelings that I get that I want others to get, to be drawn to, the imagery so strong that people will remember and maybe bring them back to watch them again.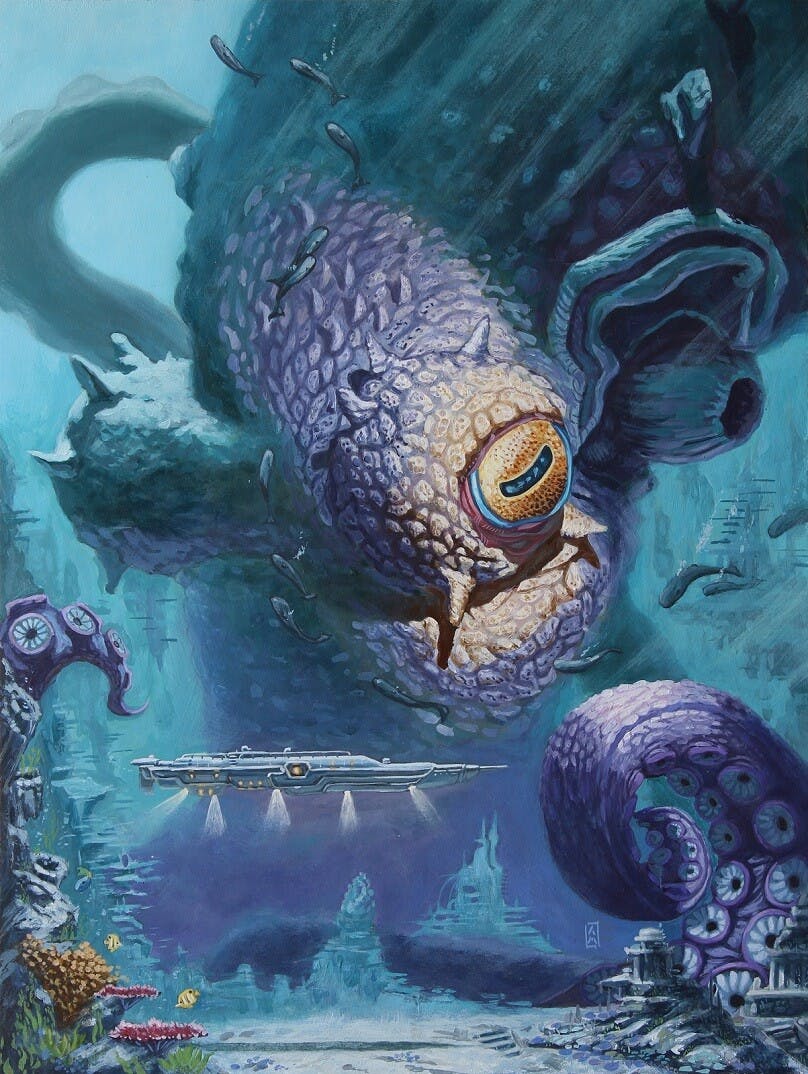 Q
How do you weave realism with imagination?
I try to combine my imaginative ideas with the process of picture-making and with my observations and subjects that I have studied. Almost always, I have to do some visual research to help develop my drawings and illustrations or read something about a certain topic that is related to what I want to depict. This way, I try to add realistic traits to my imaginative landscapes and creatures so that they look real and believable.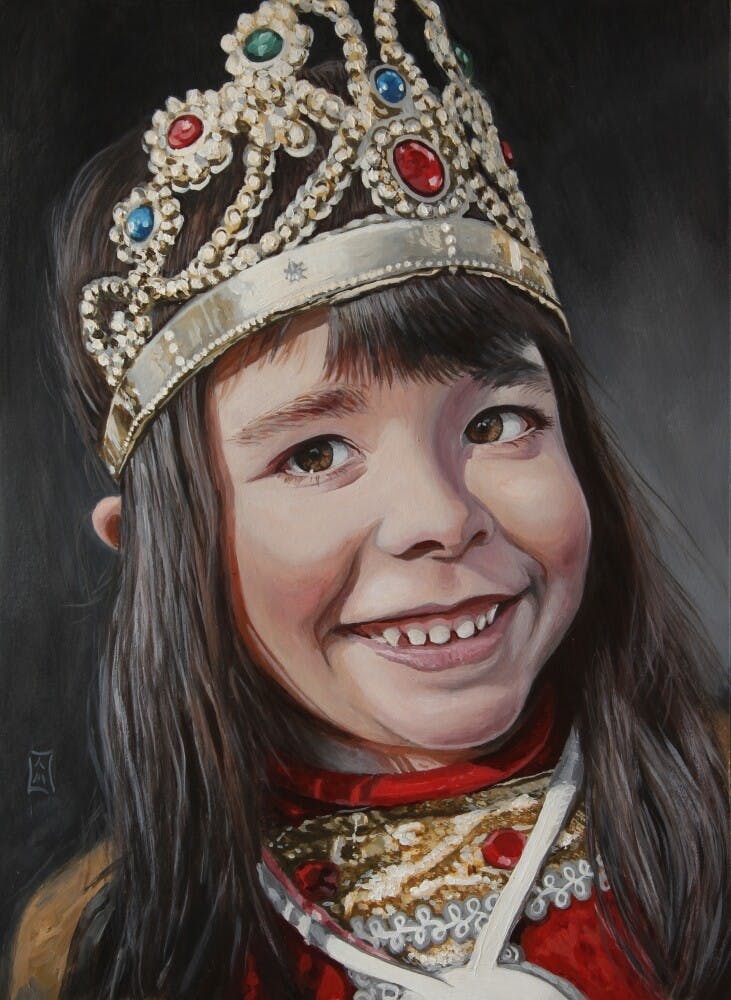 Q
What techniques do you apply to manipulate light, colors, shapes, etc?
When developing an illustration, I usually go through several steps. I do small thumbnail sketches with various pens and brushes to work out the basic shapes and the light and dark in the composition. As things proceed, I do small pencil and color sketches. Trying out limited palettes at this stage is useful to me because it keeps things simple and I can try color variations more easily. If necessary, I can always add more colors later. 
Different subjects require different approaches. For instance, if I am developing a mechanical subject or a fantasy creature, I will usually make a maquette to help me with the lighting. I will do several sketches and drawings to work out the main design elements and proportions, like a front view, a side view, and a top view to guide me while I do the maquette or sculpture which will eventually be painted gray or in color. I then play with the light source and experiment with other view angles to see if I can make it better and then photograph it. In the final painting, a premixed palette is useful for controlling color. I use various painting techniques, like glazing, scumbling, impasto, and dry brush, and I also use palette knives, sponges, sketch paper, and experiment with other objects to apply color.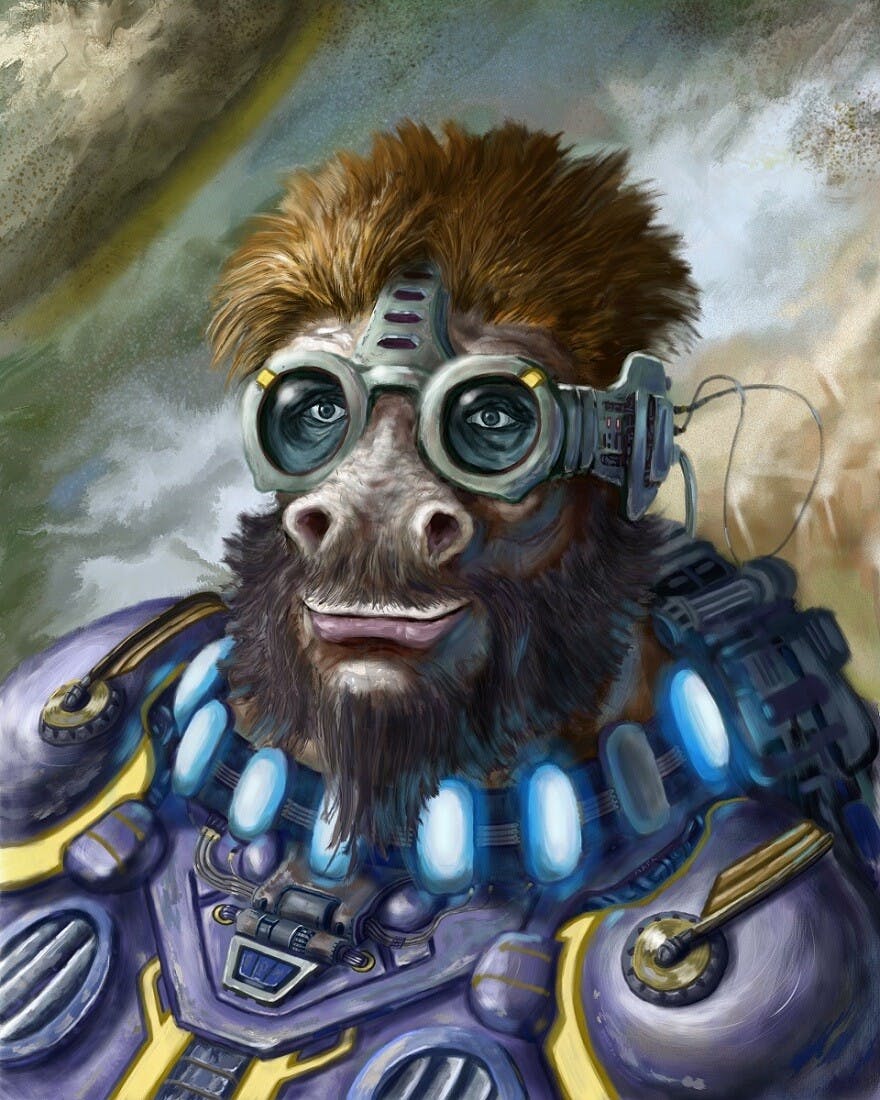 Q
Please highlight a significant project you did from brief to result.
The most significant project so far was the first commission that I got, where I did an interior illustration for the "Writers of the Future Anthology." It was my first professional commission and I got to illustrate a short story called, "The Tiger and the Waif" by John Campbell. There was an art director, it was a good work experience and I was pleased with the final result.
Q
How do you describe yourself as an artist?
I don't have a definite answer for that, many things interest me. At the moment, I see myself as an illustrator of science fiction and fantasy, a visual storyteller, a world builder, and an art student who is still learning how to bring to life stories and ideas in the best possible way.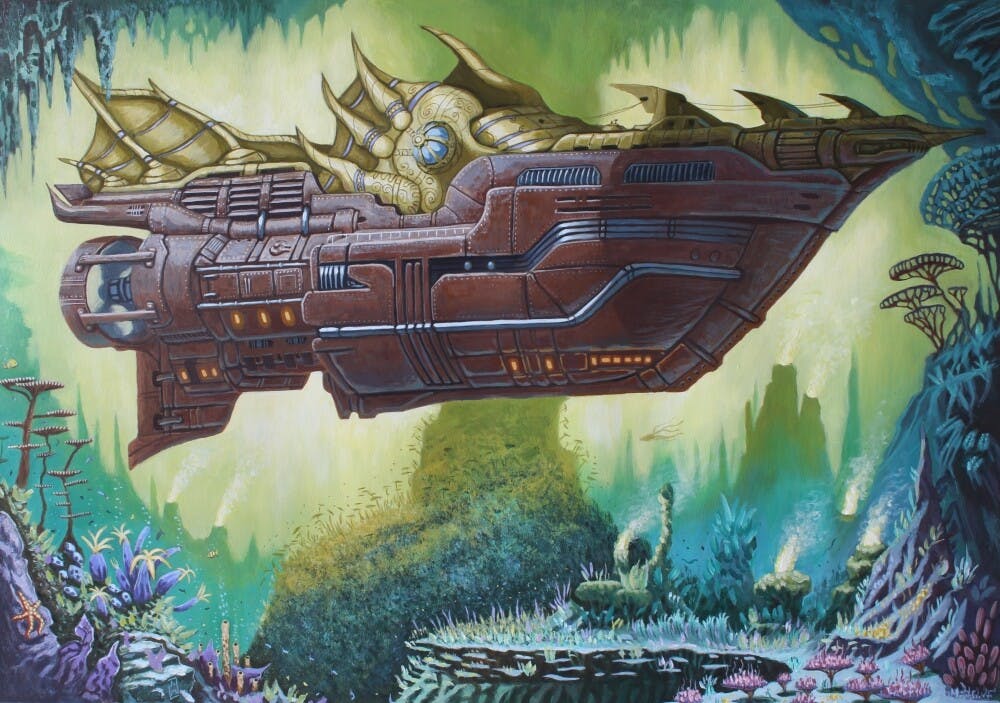 Q
How do you see the future of your work?
It's hard to say, there are many things I would like to do but I don't think they will all be achievable. At the moment, I am developing an illustrated science fiction book. I always wanted to illustrate book covers and write my own stories and I hope there are opportunities to do that in the future. But honestly, since I work traditionally, I don't think I will ever be able to get certain jobs or work with studios and publishing houses because everything is digital these days and there is a lot of competition out there and, with the emergence of AI art, I think there will be fewer jobs. I believe that writing and illustrating my own stories is the best way for me because no one can look and see what goes on inside my mind.
Q
What's your advice to young artists just starting?
Learn from online resources; there are great books and quality tutorials available at a low cost and many of them are free.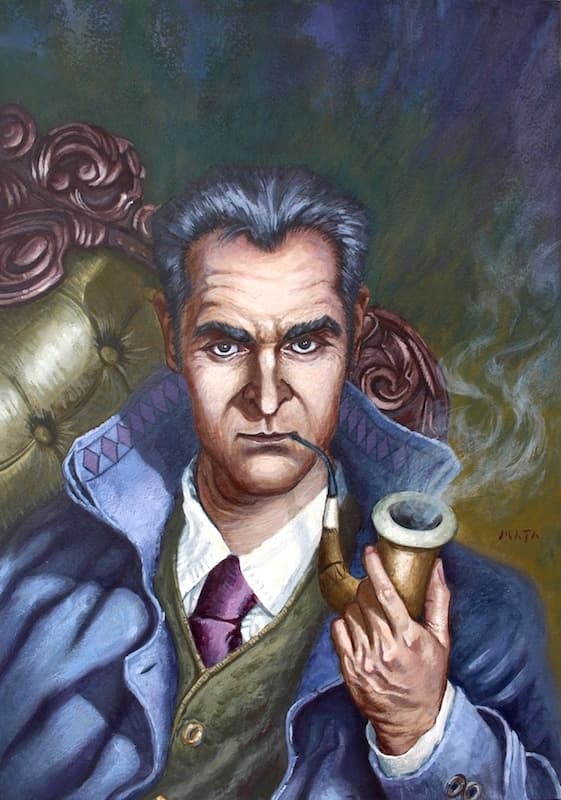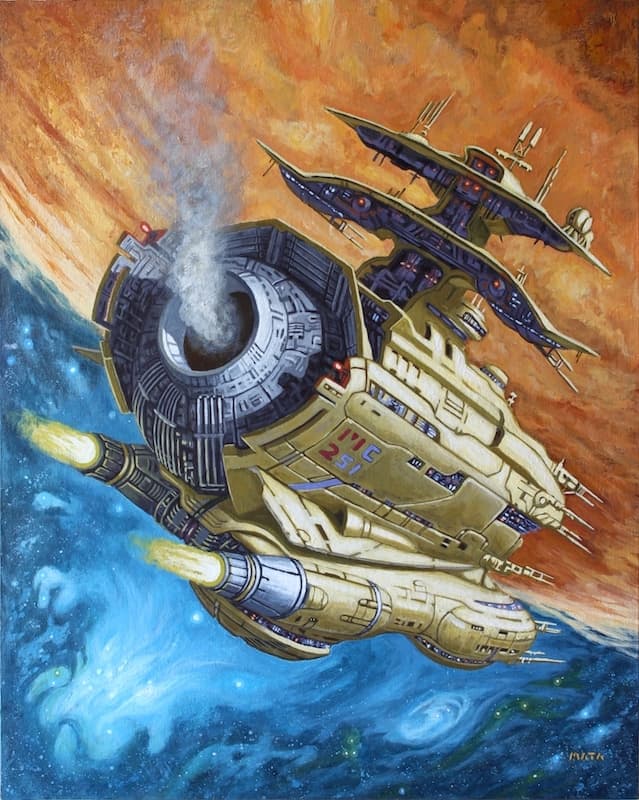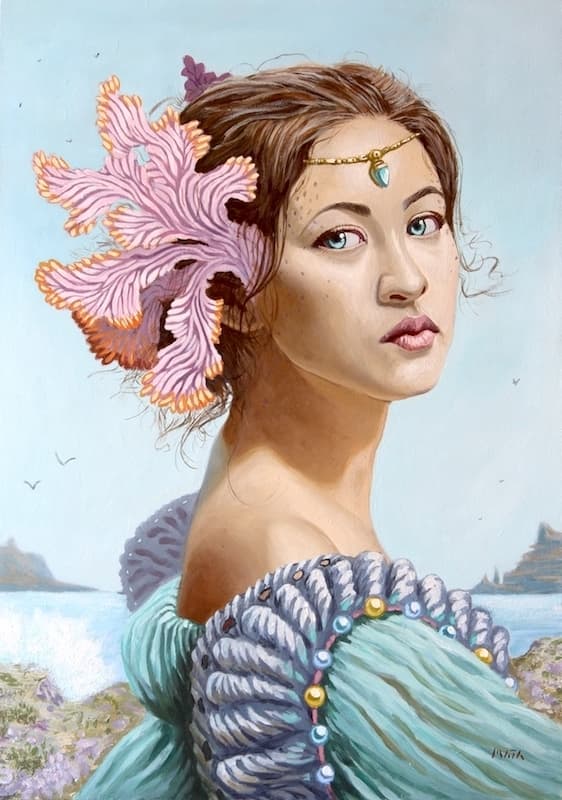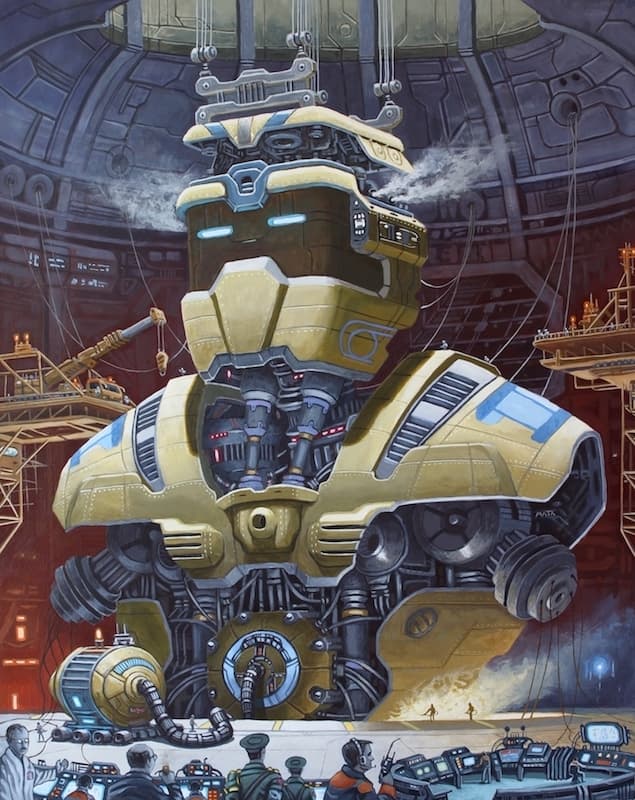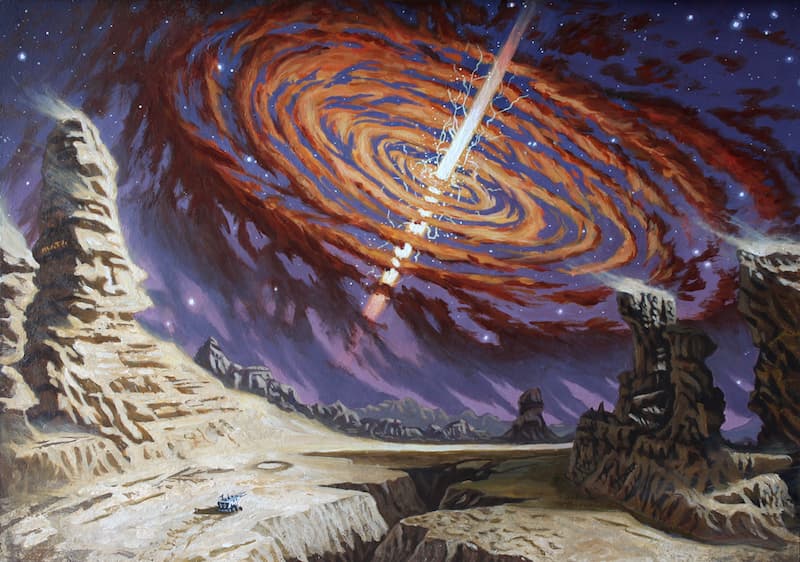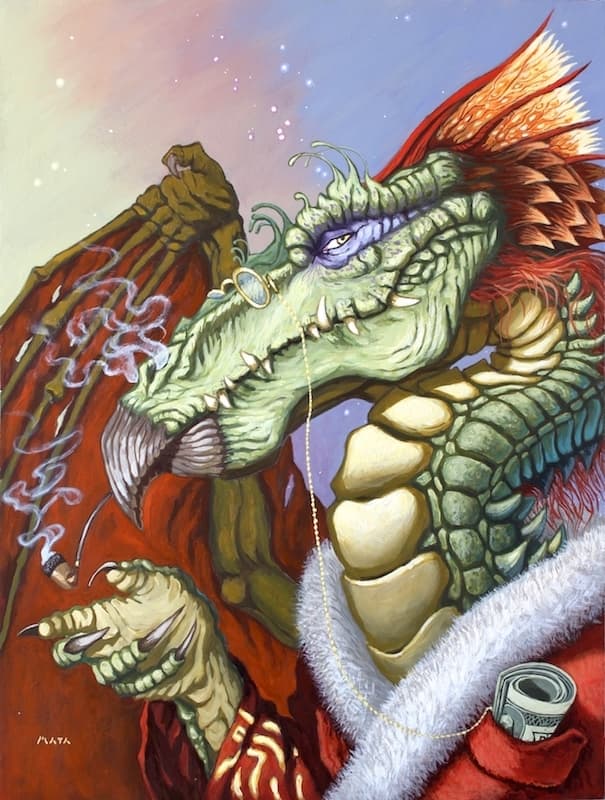 You may also like
Nunzio Cafagna