Bhavya Desai


Q
Firstly, please tell us about your art journey– How it all started, how did you take it forward and where are you now?
Bhavya Desai: Like many others, it started off scribbling behind textbooks and notebooks during classes in school. I also took art as a subject in the 11th and 12th grades, after which I decided to take it forward and see where I land up. At a very young age, I enjoyed drawing crowded scenes that fill up the paper. Currently, nothing has changed since then. I still enjoy crowding up my paper with characters and daily activities around me.
Q
What technical aspects or illustrative elements do you specifically apply to make your characters come alive? Please elaborate on the process.
Bhavya Desai: Personally, it's all about breaking down the scene and understanding the composition before I put it down on paper. The thinking of any artwork happens before I start work. The hands later do the magic and project my thoughts onto paper.
Q
How do you characterize your work and why have you chosen this style of illustration?
Bhavya Desai: My style wasn't intentional – it was in a 'Still Life' class I was part of, where I couldn't get the proportions of the model sitting in front of me. We were all asked to do draw in a realistic form. I didn't score well in that class but I did score a point for myself by drawing it in my way and discovering what worked for me the best.
Q
What are the main challenges you face in your style of depiction and how do you overcome them in both approach and technique?
Bhavya Desai: I can't think of any. I am not sure if I have landed on any challenges with my style of art but there are a lot of subjects that I have yet to explore and will not know how It would look unless I try it out. I am eagerly looking forward to illustrating elements from nature such as waterfalls, forests, etc.
Q
What kinds of platforms do you illustrate for? Which ones do you enjoy or appreciate most and why?
Bhavya Desai: Recently I've enjoyed illustrating on walls for corporate spaces. Apart from that, I enjoy illustrating books.
Q
You've made a ton of posts on Instagram. What's your strategy in the use of social media and how do you optimize its impact?
Bhavya Desai: My posts are very random and not planned. I feel it's' the best way to be organic and I let my audience know how true I am to my posts. The moment I plan grids and layouts, it's going to feel very mechanical and monotonous. I like surprising people with random posts into my work and personal life.
Q
How do you perceive the current illustration scene and where do you think the trend is headed? What's your own vision for its further direction?
Bhavya Desai: I might not be the best person to answer this as I barely follow many illustrators. The few I follow have unique approaches and carve their own paths.
Q
Please highlight two or three of your best project experiences and elaborate on what made them special.
Bhavya Desai: I enjoyed the recent two feature walls that I had completed. A 203sq.ft wall is the biggest I've worked with and it was all done in a matter of three birthdays, from ideation to execution. I am also working on my first book with a friend, which will be self-published. The visuals that I've illustrated look stunning and I can't believe I am saying it.
Q
What kinds of work or projects are you primarily looking to do at this stage and in the near future?
Bhavya Desai: Lots of Children's books and illustrating in public spaces to make my artwork more reachable is what I seek.
Q
What particular expectations do you have of your clients and how do achieve sync with them?
Bhavya Desai: The only expectation I ever have is for them to trust me in the project.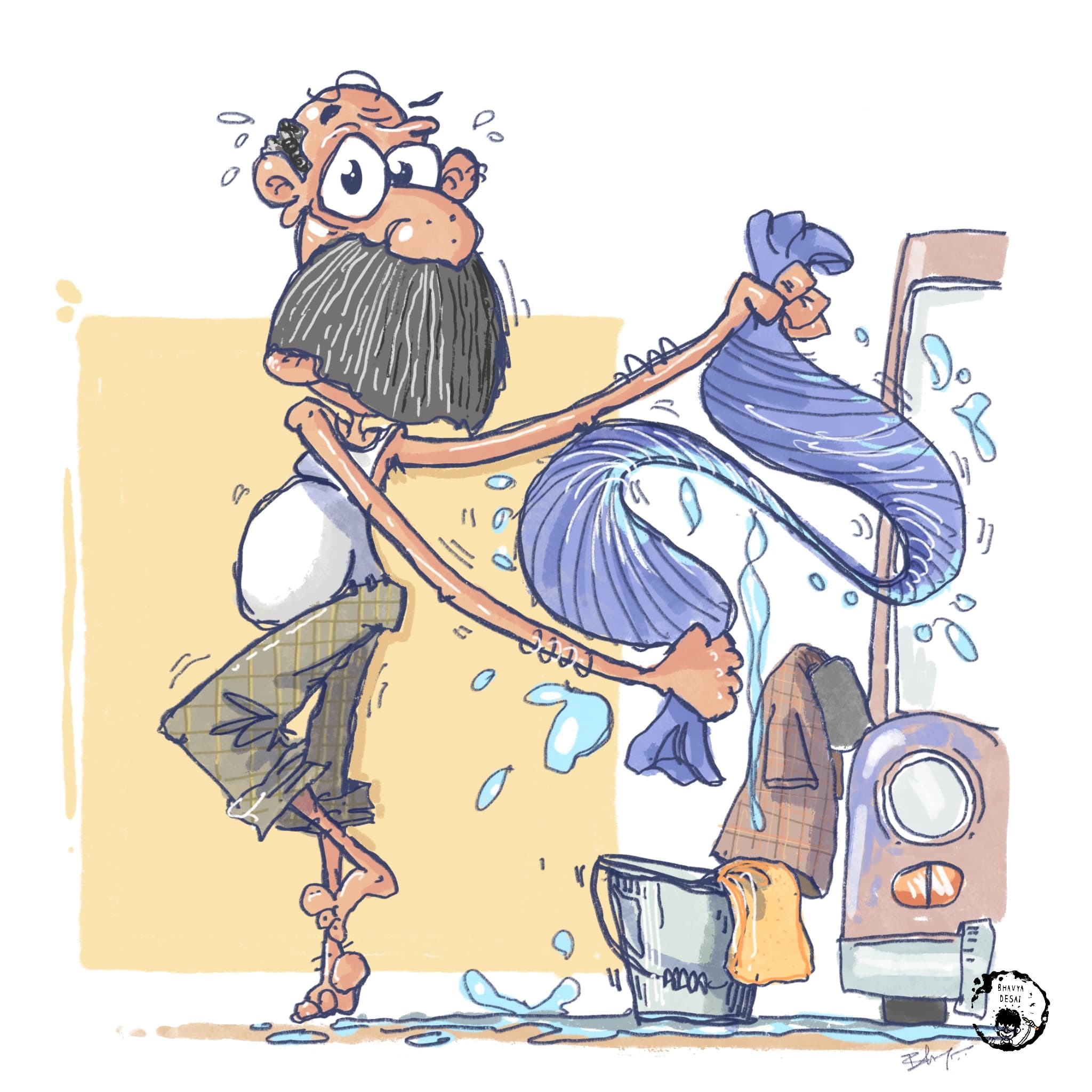 You may also like
Herostatus
Graphic Designer
Illustrator
Creative Director
Art Director
Writer