Nia Kowalewski




Enjoying Your Art is the Key
Q
How did you get interested in art? What were your early influences?
Nia Kowalewski: I belong to the large part of artists who drew from their earliest childhood. I continued drawing from time to time but didn't study at an art school because, as a kid, drawing was all about having fun and learning to draw. Being an anime fan and I painted anime fanart in my teens. 
I studied languages at university and dreamed of moving to Germany, which seemed as real as a trip to the moon at that time since I lived 11000 km (7000 miles) away from it in a Russian city near China and had never been abroad. A big turning point in my mentality happened when I put this dream into practice and moved to Germany, leaving my family and friends behind in Russia.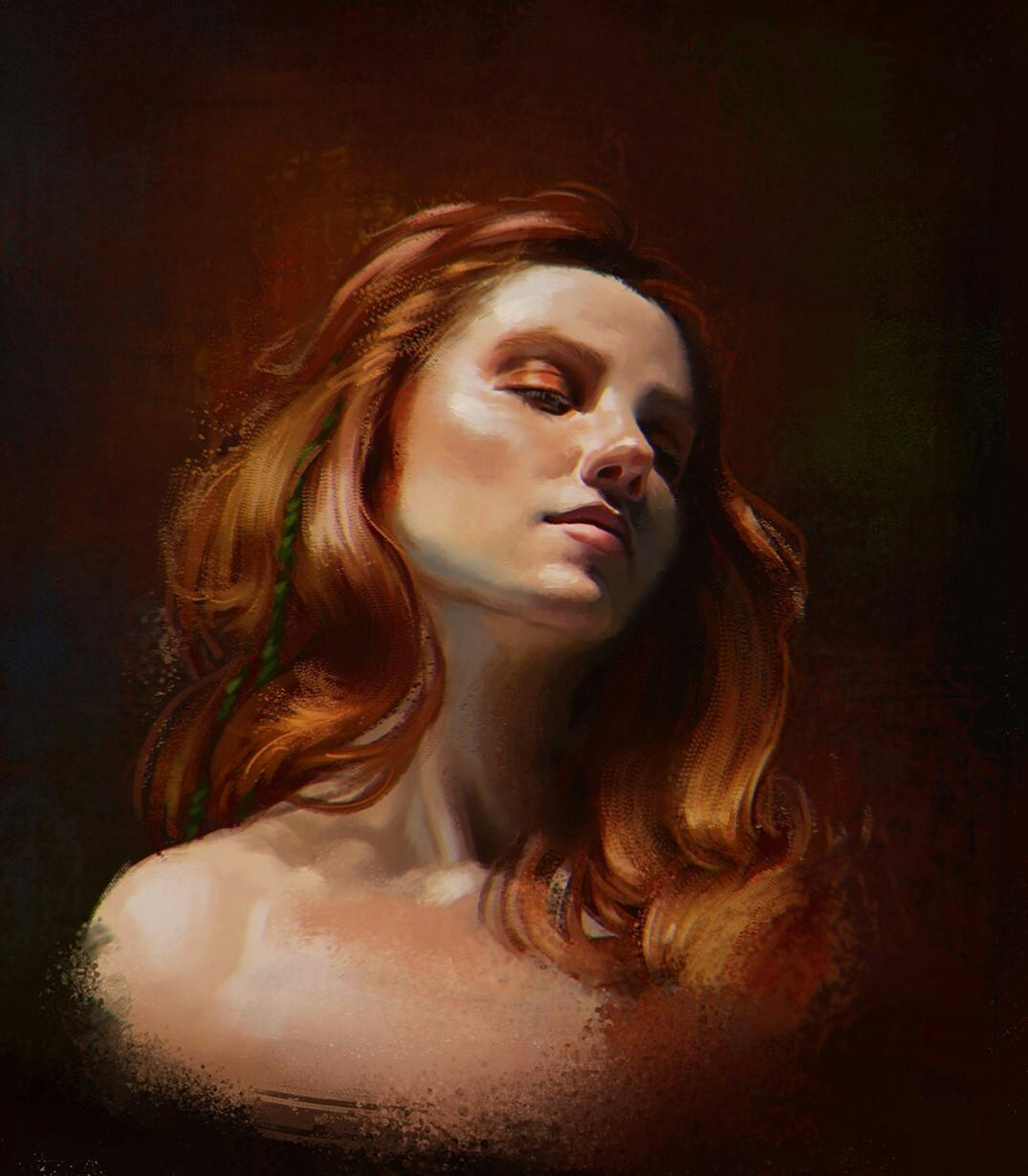 After that experience, I felt that you can achieve your goals even if you don't believe it's possible but work hard and long enough for it. I think that without this experience I might not have found the courage to start my artistic journey. Even though I didn't paint for a long time, I enjoyed the works of some artists on Devianart and generally on the internet. I loved the fantastic paintings of Artem Chebokha and the atmosphere even the warm paintings of Thomas Kinkade. My favorite universes were Lord of the Rings and The Witcher. I think I've always leaned toward fantasy universes rather than Sci-Fi universes.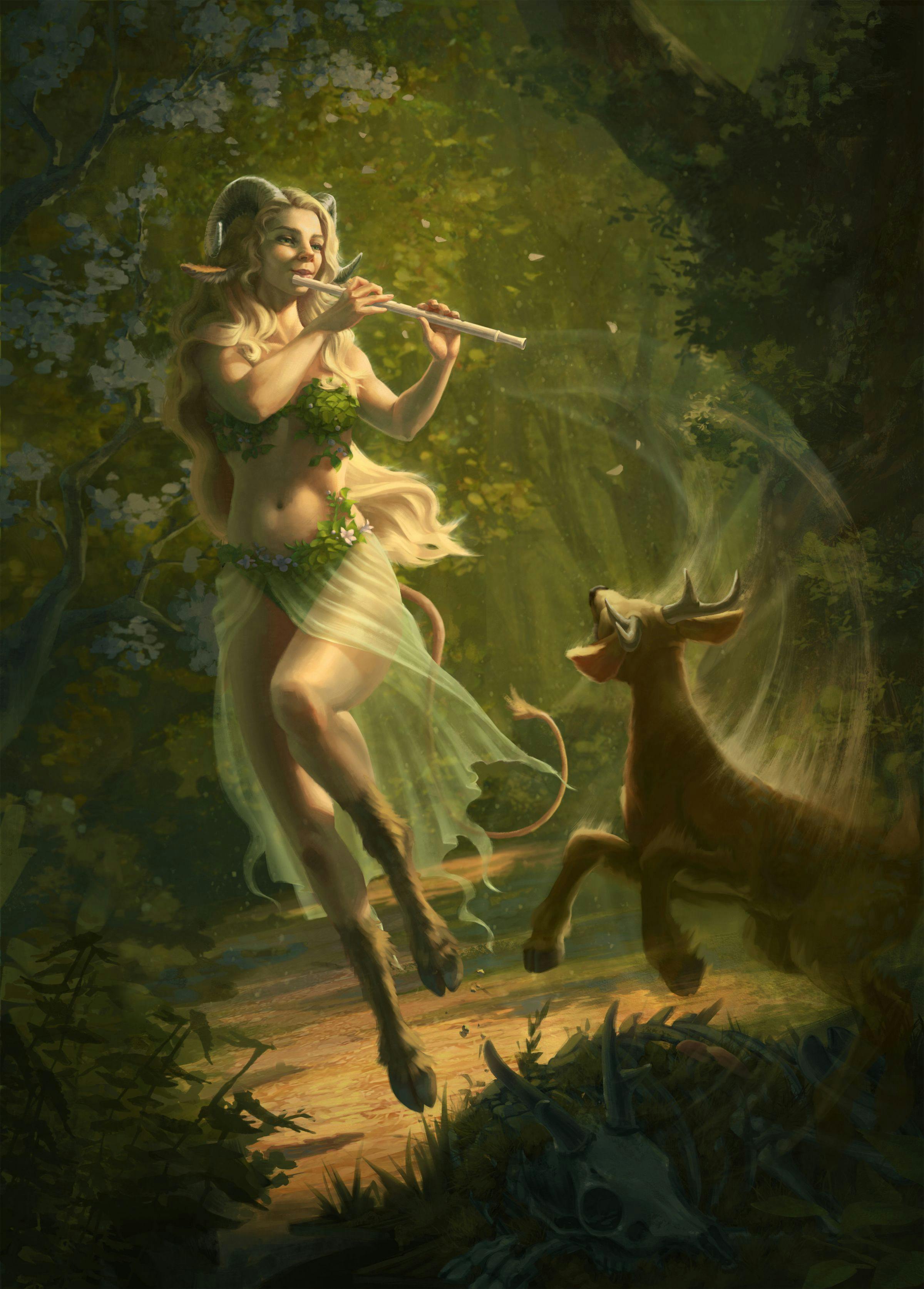 It wasn't until the age of 27 when the Covid Lockdown began and I lost my job as a translator that I decided to finally become a professional artist and took up digital art. You can see that my journey is comparatively short but art has become my life and now I can't imagine doing something else. I always participated in some art courses and learned new things constantly. Pretty quickly, I saw that my main interest is realistic illustrations with an active storytelling part – where an artwork translates a story and the feelings of the characters to you and you can look at it for a long time.
This is primarily in a fantasy setting, of course. I have also been studying folklore for a while now and find it so fascinating and inspiring. Probably, many of my future works will deal with it because there are many stories to discover in the folklore of ancient people in different countries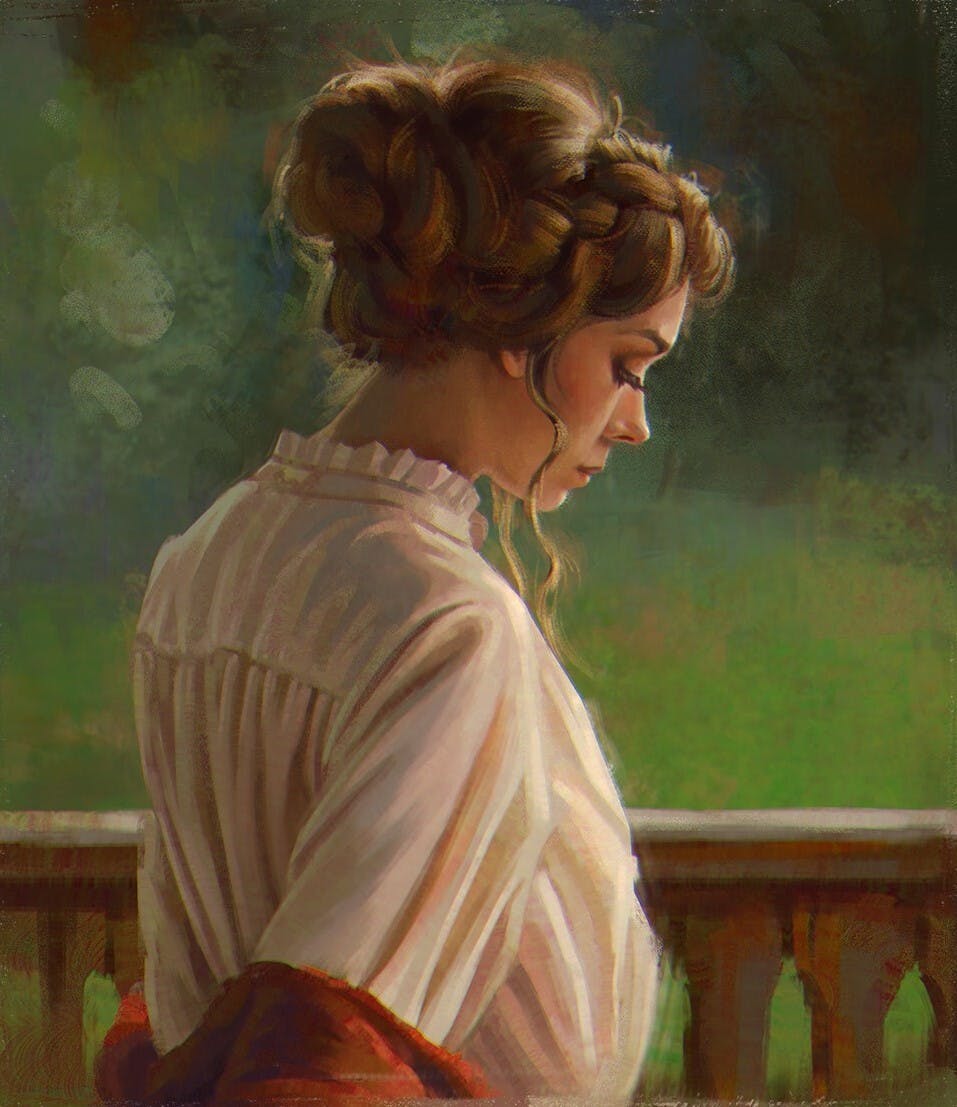 Q
How did you get interested in art? What were your early influences?
Nia Kowalewski: Like many artists, I found that the easiest way to start getting paid was taking portrait commissions – it may be considered the start of my freelance experience. After some time, I started to consciously look for clients and painted book illustrations. It was my dream since childhood – I had book covers that I admired. I enjoyed the freelance work. Some clients are harder to work with than others, of course, but most of the time it was a pleasure and satisfaction for me.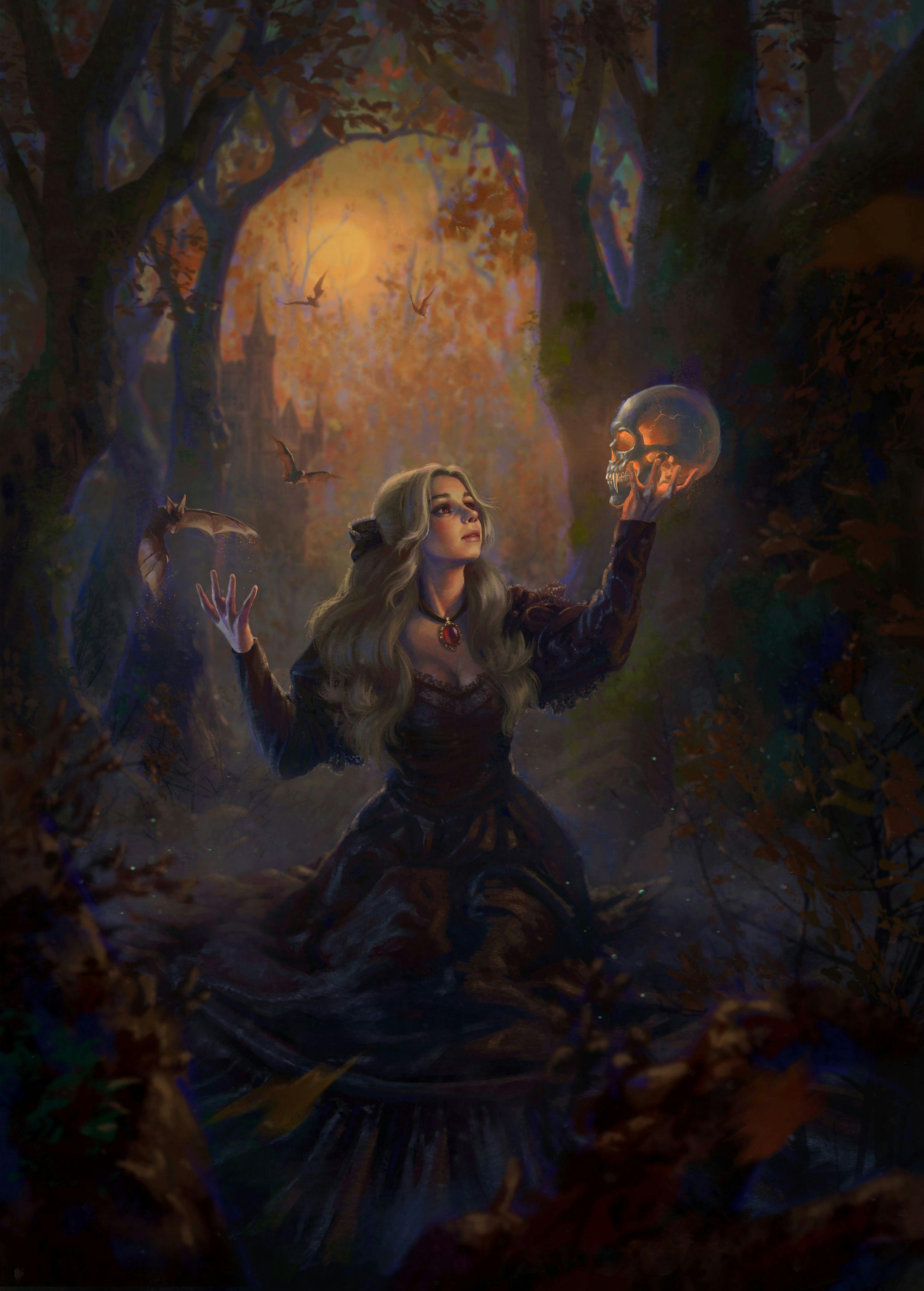 Q
Please tell us about your recent work and what kind of projects you take on.
Nia Kowalewski: My very recent works are my personal projects. What I did for clients were casual stylized works and I aim for more of a realistic style. So, everything I do in my spare time is devoted to studying and painting realism. I would like to do more realism projects in the future, of course. I just love the connection between realism and folklore. It makes the fantasy world seem so close and real.
The other important thing I mentioned earlier is emotions – like, in my piece "Second Chance," where we see a fawn bring a dead deer back to life. I didn't want to just tell the story; instead wanted people to feel for the characters. I wanted everything in the composition to evoke emotions in people. For me, this is the main task of an illustration – to create an emotional connection with the viewer, or else it can be easily forgotten. 
"Being an artist is a journey you can enjoy"
Q
Please tell us about your various skills in using 2d Kunst
Nia Kowalewski: In my opinion, I divide artistic work into technical skills and the ideas you bring in. Technical skills are about choosing the right composition, values, and colors and knowing the anatomy. These are tools you can use to bring an idea to life and can dive into studying as deeply as you want.
The idea is either something that you work on with a client or your own inspiration in personal projects which, in my case, is a fantasy world that I learn about more and more. Your ideas are a big part of what makes you an artist. I guess, if you want to show something to the world with your art, you have to have something that you want to tell about. So, there must be an interest in the life of an artist apart from only painting. I see my artistic goal in experiencing the world and painting about it.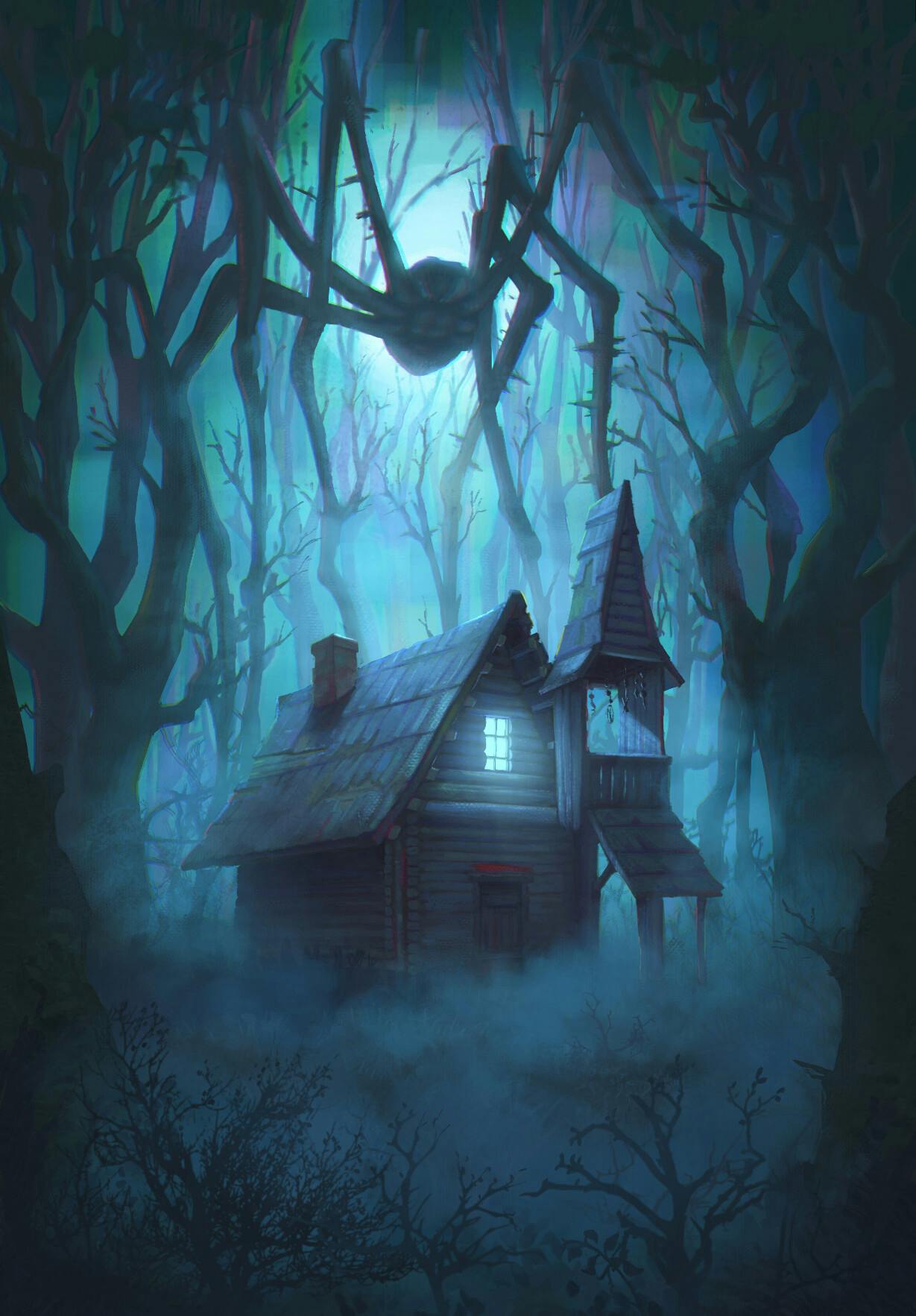 Q
Please highlight your fundamental work process from brief to result.
Nia Kowalewski: At the very beginning, I would talk with the client about the project as thoroughly as it goes. The more information I have, the more ideas I can come up with that are close to the client's vision. If the client doesn't have a certain idea in mind, we discuss the goal of the final work and build on that. We determine how much feedback a client would need. Usually, in the case of illustration work, we go through three steps: rough thumbnails, colored sketches, and a fully rendered piece.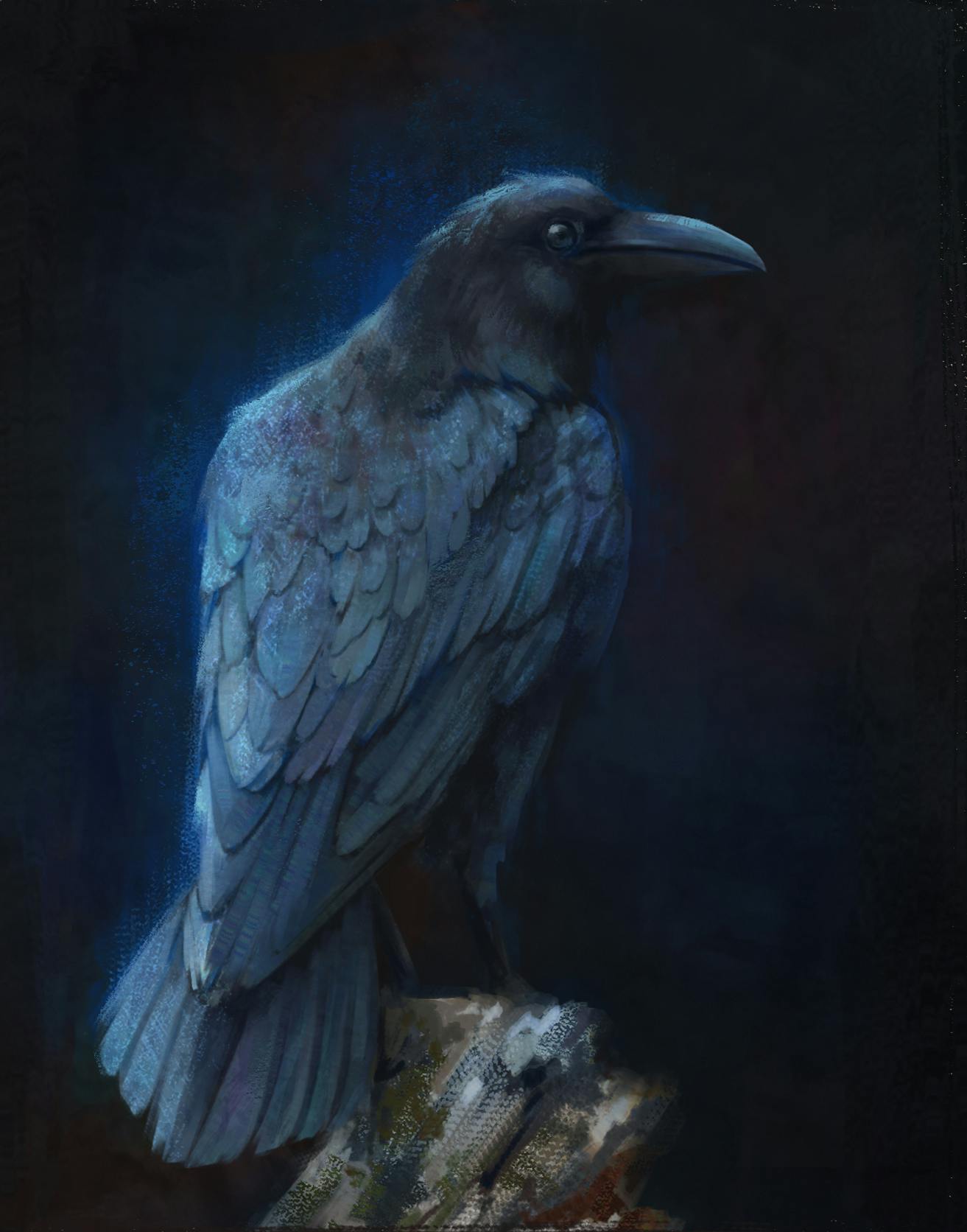 Q
Kindly take us through a particular project of yours that you cherish.
Nia Kowalewski: The most important personal project I did was, "Come back to me." It's about a fiancée who lost her husband and became a witch to bring him back with dark magic. It has a lot to do with the feelings I had when I made it and those kinds of feelings are what make it so special to me. At the time, I had a situation where someone close to me was starting to distance himself from me and my worries along with the fall season around Halloween expressed themselves in this idea.
Certainly, it is exaggerated but painting it somehow helped me mentally process my feelings about it. I don't think it's important for people to know what the backstory is behind a painting because, to me, a painting has to evoke feelings in people whether they have background knowledge about it or not. Yet, just the fact that behind an illustration is an individual with one's own story; own life and own inner world makes a piece of art special to me.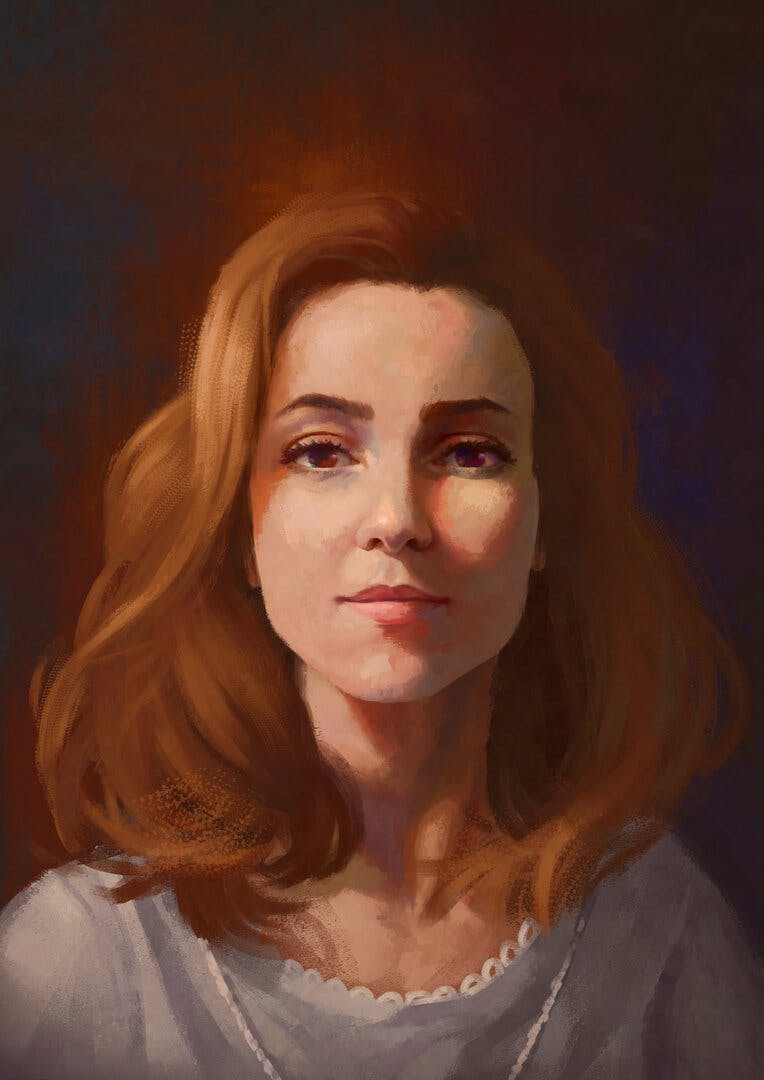 Q
How is it being an artist in Germany in terms of the work, influences, etc?
Nia Kowalewski: The German art scene feels more like an international scene – at least, the community of artists who work in the games or film industry. English is the main language spoken in the studios because there are a lot of people from different countries working there.
After the lockdown, many things changed, so now many artists work from home and even live in different cities. When you're freelancing, doing concept art, or illustrating, it doesn't matter so much where you live because all the communication is over the Internet. I think it can make a difference if you want to work in a studio. It seems to me, at least, there aren't that many game studios doing big AAA projects, for example. But you can freelance and have clients all over the world.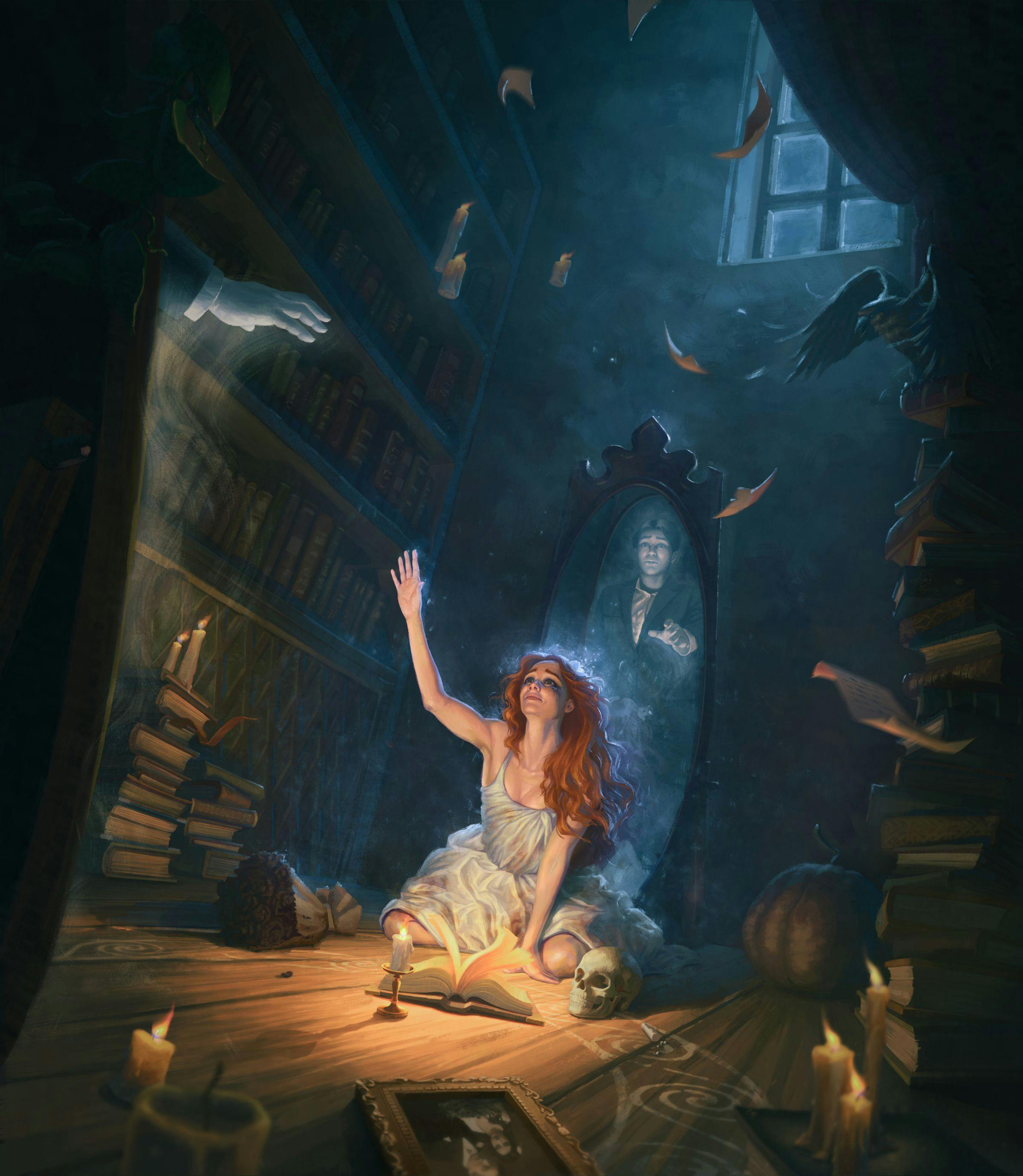 Q
What are some valuable lessons you've learned professionally so far?
Nia Kowalewski: Being an artist is a journey you can enjoy. Keeping on having fun with my art is a challenge. As a hobbyist, I didn't care about how my work looked; it was just about expressing myself and pure inspiration. However, as soon as I started to apply quality standards to my paintings, I quickly started to feel bad for my art looking not good enough; me not drawing quickly enough, etc.
Eventually, I ended up hating painting as it meant only disappointment to me. I spent lots of time working on myself and having joy painting again. A big part of it was learning to accept my work even if it looked bad in my own eyes. I just know that it is a part of the process of my becoming better and better.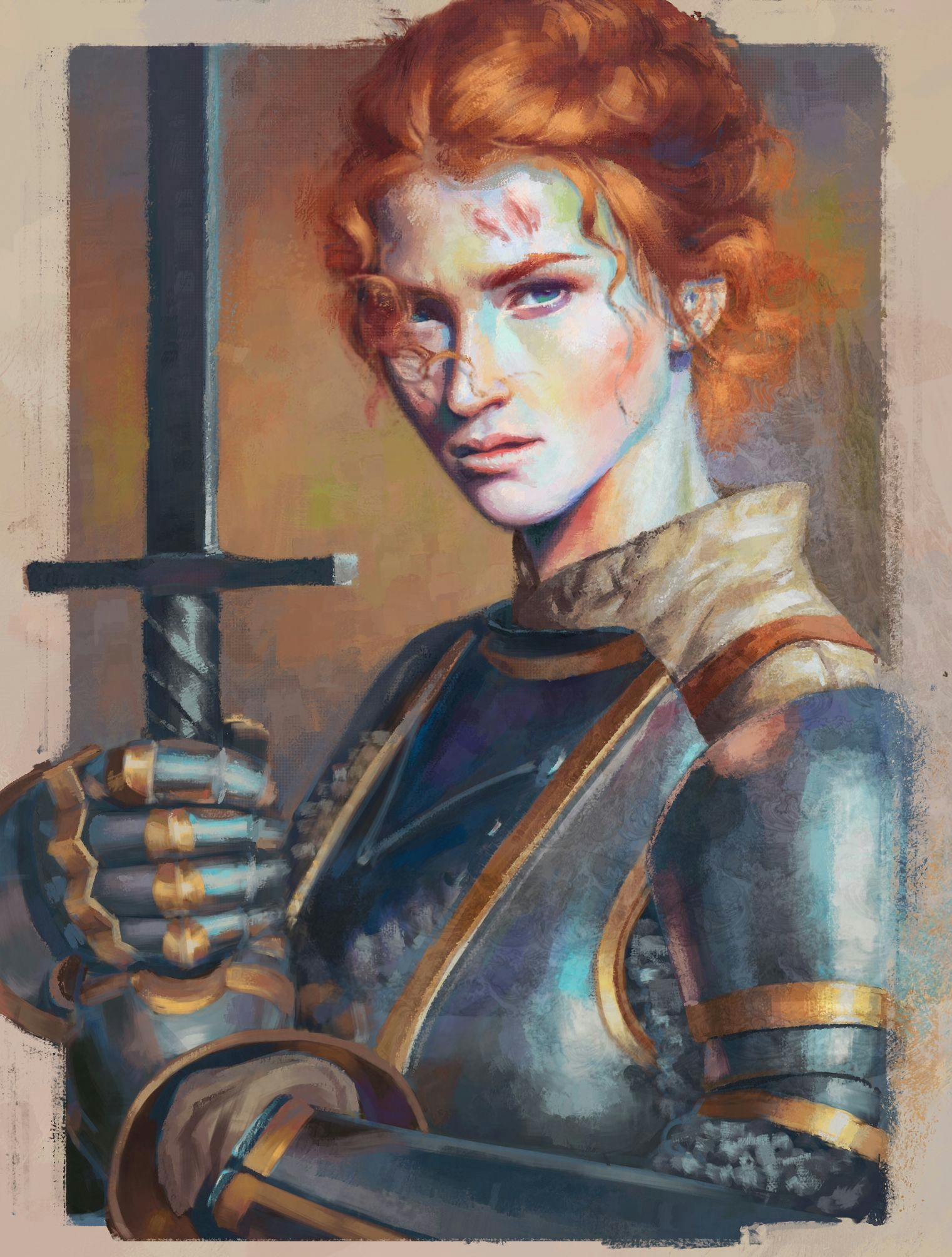 With time, you see your growth and understand that you learned from your mistakes. So, there is no need to put such immense pressure upon yourself and demand perfection in every work you do. Your goal is to do it as well as you can and not somehow make it look like the masterpiece of an artist with 30+ years of experience, which is rather impossible if you are at the beginning of your career.
Being an artist is a journey you can enjoy. It would lose its value if success would come to you the same moment you wish for it and you would have to put zero effort to achieve it.