Simi

Being Fearless and Experimenting
Q
Please tell us about your journey so far as an artist–initial influences, formal/informal education, projects, clients, and achievements.
Simone Föhl: Like most kids, I grew up drawing and painting a lot. I remember my mum drawing little frogs for me that I would color with felt tip pens. Later, I grew obsessed with the work of the traditional animators at Disney. There was some bonus material of the Glen Keane animation, Beast, that I saw on a DVD when I was a young teen.  I was deeply moved by the sincerity and passion that went into each of the pencil strokes and gave the character life and meaning. 
Even though I did not do go to art school, I've spent a lot of time working on animations, character designs, and illustrations, ever since I watched the pencil test of Beast's transformation. I've had a couple of freelance assignments since then and I'm happy for every single one of them – from family members to private clients to DreamWorks TV.
Q
From where did your particular desire to create characters and worlds for family-friendly projects come about?
Simone Föhl: I have a degree in elementary school teaching and I have also worked in kindergarten, so kids and their struggles, victories, perspectives, and interests are important to me. If they can get just a tiny bit of hope, inspiration, or comfort from my work, my job is done.
Q
Please share with us your experience of working with the likes of DreamWorks and PSG.
Simone: As I'm located in Germany, all these jobs have been orchestrated digitally. It usually starts with character descriptions based on which I research and create a lot of idea sketches. I ask myself questions such as, "Who is this character? How would they gesture, talk, walk and sit? What kinds of clothing would they wear? How would they keep their hair from falling into their eyes?" I refine my ideas while receiving regular feedback and eventually end up with a new character. I love doing these types of assignments as I get to create many types of people and animals and can bring my own life experience into the projects.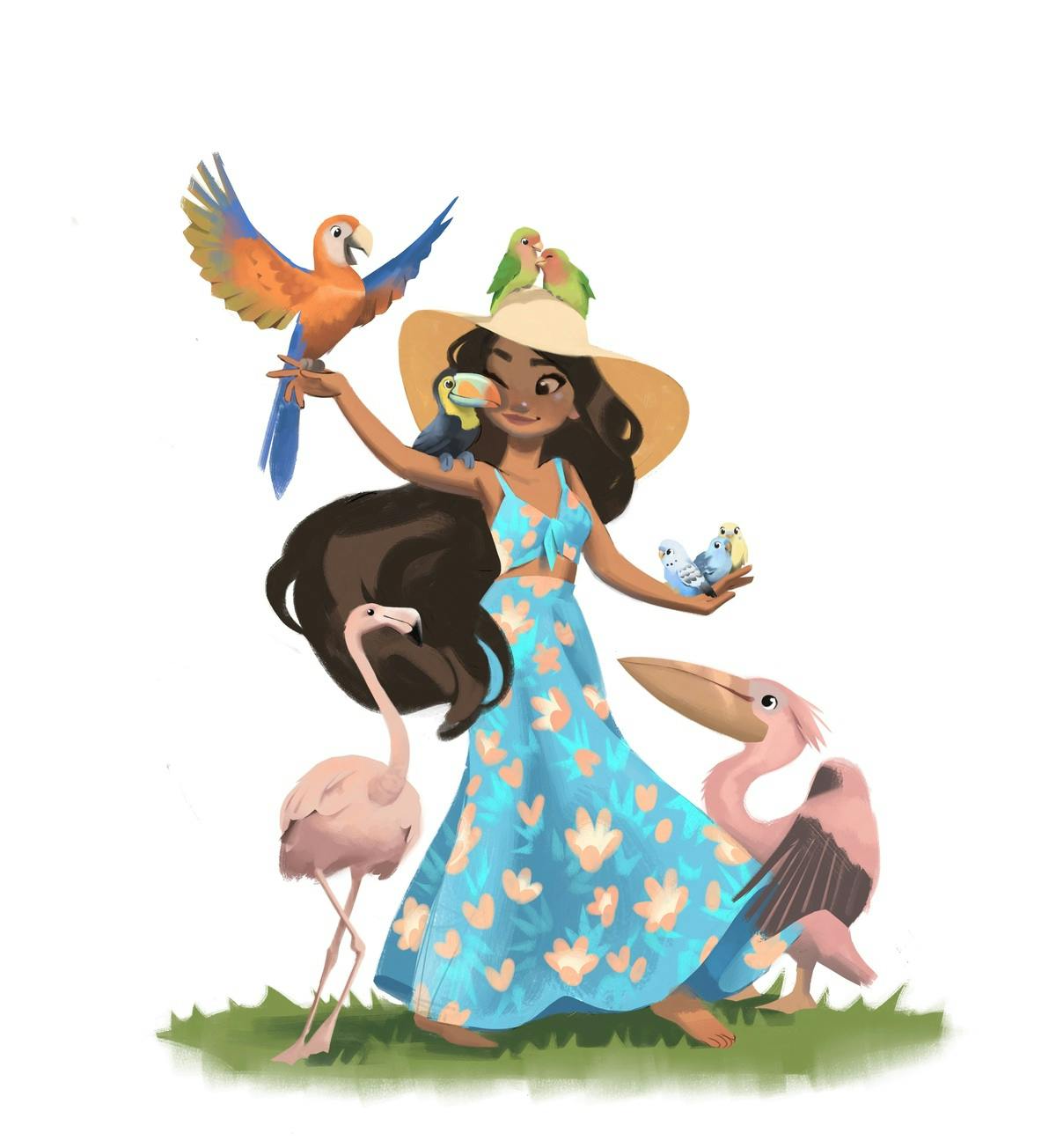 Q
What do you do to achieve the sense of humanity, emotion, and distinct personality you aspire for in your character designs?
Simone: For me, it comes down to having a compassionate view of people and the world in general. I believe that every person is valuable and wonderfully created, so I'm interested in drawing people with that in mind. When I do life drawing or study from photos, I always want my heart to be in that place before I start putting down lines. I feel that drawings say a lot about how an artist looks at things and it helps to look at every living creature with empathy.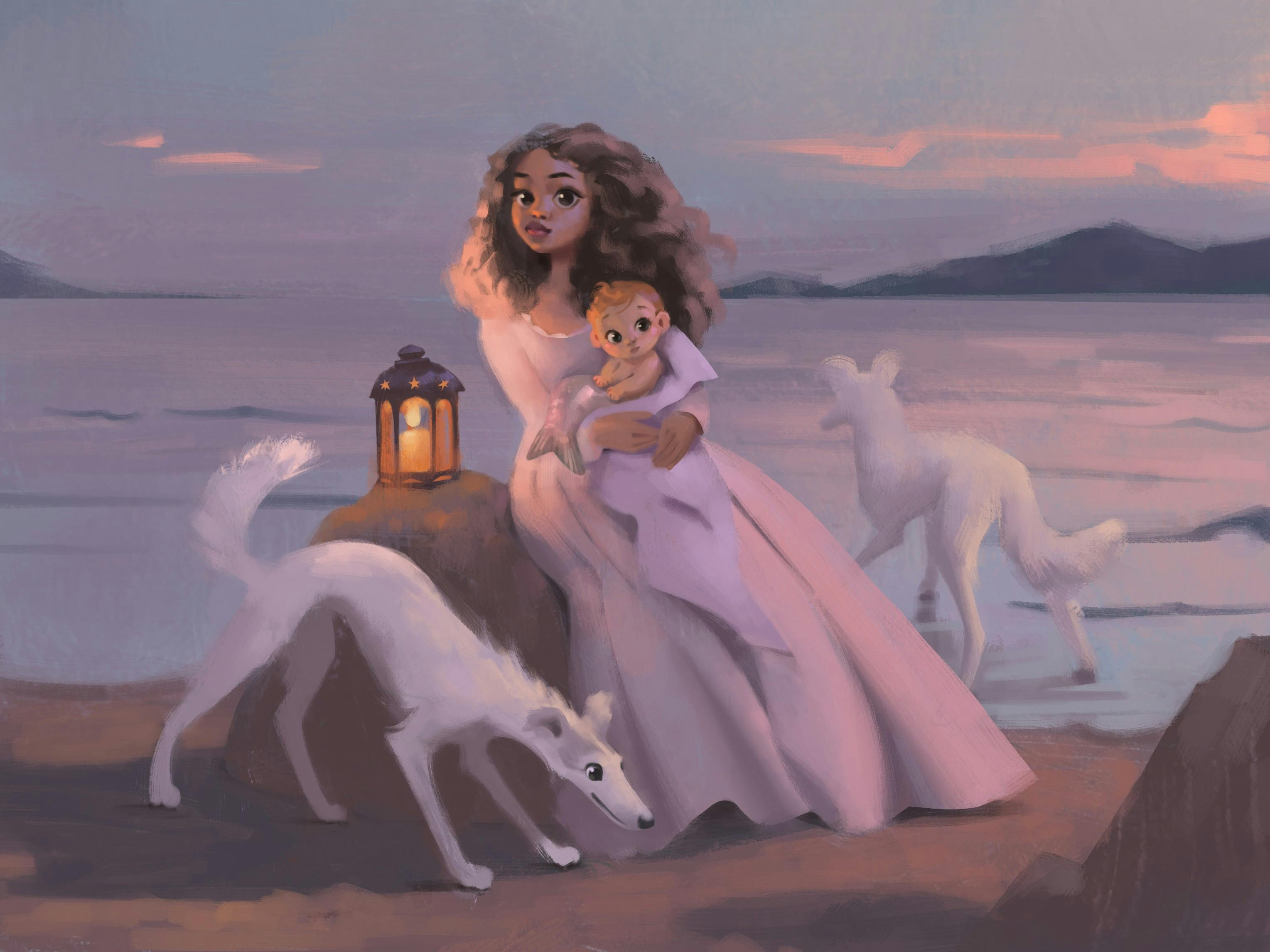 Q
Please also tell us about your interest in the conceptualization of animal characters and related works.
Simone: First of all, I have always loved animals, especially dogs, since I was a kid. My childhood dog, Flockie, is an almost 17-year-old senior right now and I'm overwhelmed by his loyalty and ability to make all my days better. Secondly, drawing animals and nature feels spiritual to me. I'm full of praise for the creator when I see the amazing creature designs. It just makes me happy to spend time exploring their beauty and diversity.
Q
While your works cater to younger audiences, they also seem relatable to grown-ups. Is it intentional and how do you achieve that in the same frame?
Simone: It's not intentional. My illustrations are an outlet for me to visualize personal emotions. If they are relatable to kids and grown-ups alike, that's because feelings must be universal and that's wonderful.
"Have fun and be fearless. Experiment and enjoy the process."
Q
Please share with us one or two of your most significant projects, taking us through them from brief to result?
Simone: They haven't been released yet but one of them is an art book I'm working on with some wonderful artists and friends. We are sharing our philosophies; art from the past; tutorials, workspaces, and more. I think the book will highlight that there is no one way to become or be an artist and that there is space for everyone in the art community.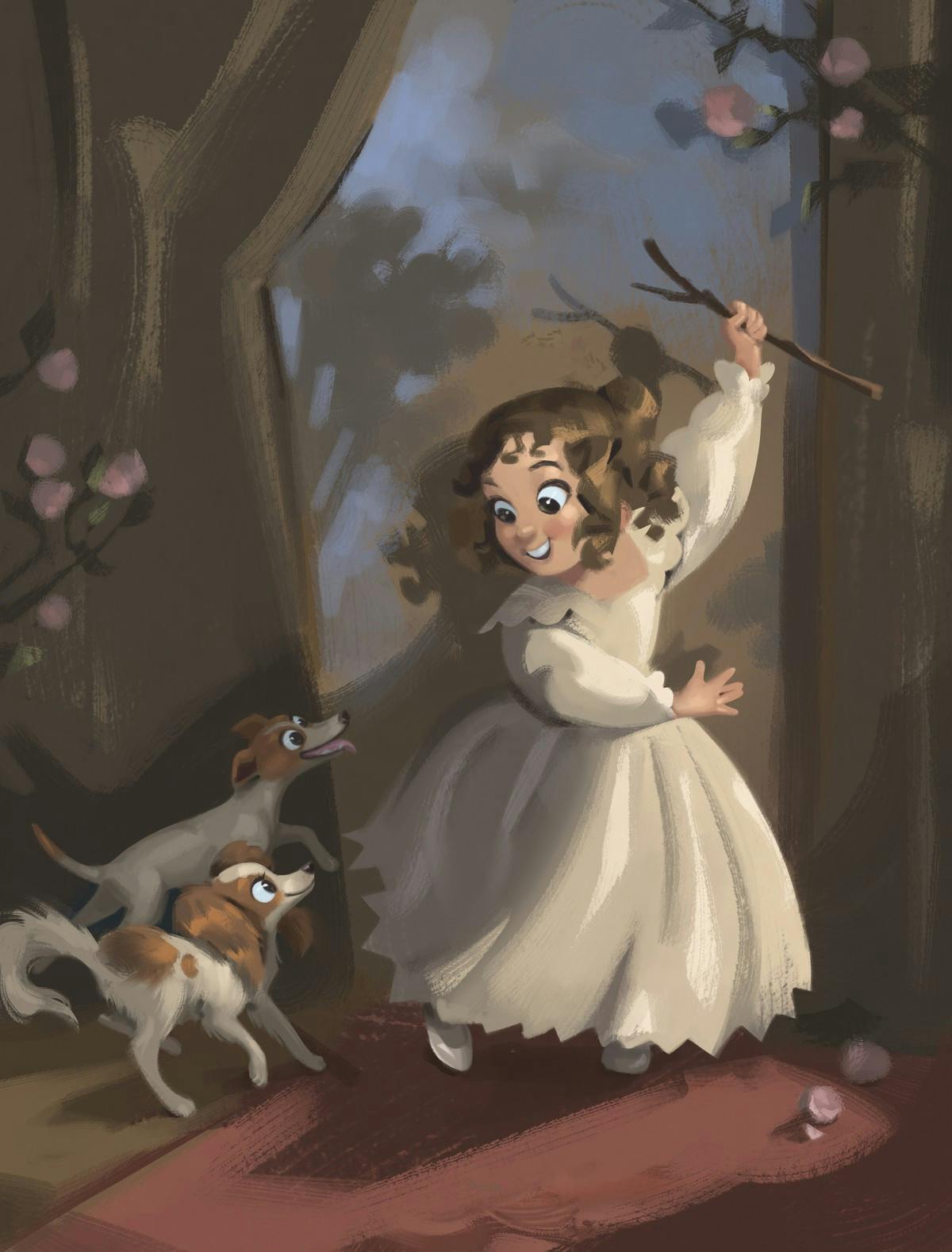 The other project is a children's book I have illustrated for my friend, Amanda McCann, who has worked in the animation industry as an extremely talented line producer and artist manager. I created a storyboard based on her text, then experimented with some styles until we came up with something special. After that, I drew each page, receiving Amanda's thoughts and feedback during the process. We are currently formatting the manuscript in InDesign and will see a proof soon which I am super excited about. The plan is to self-publish on BookBaby in fall 2022.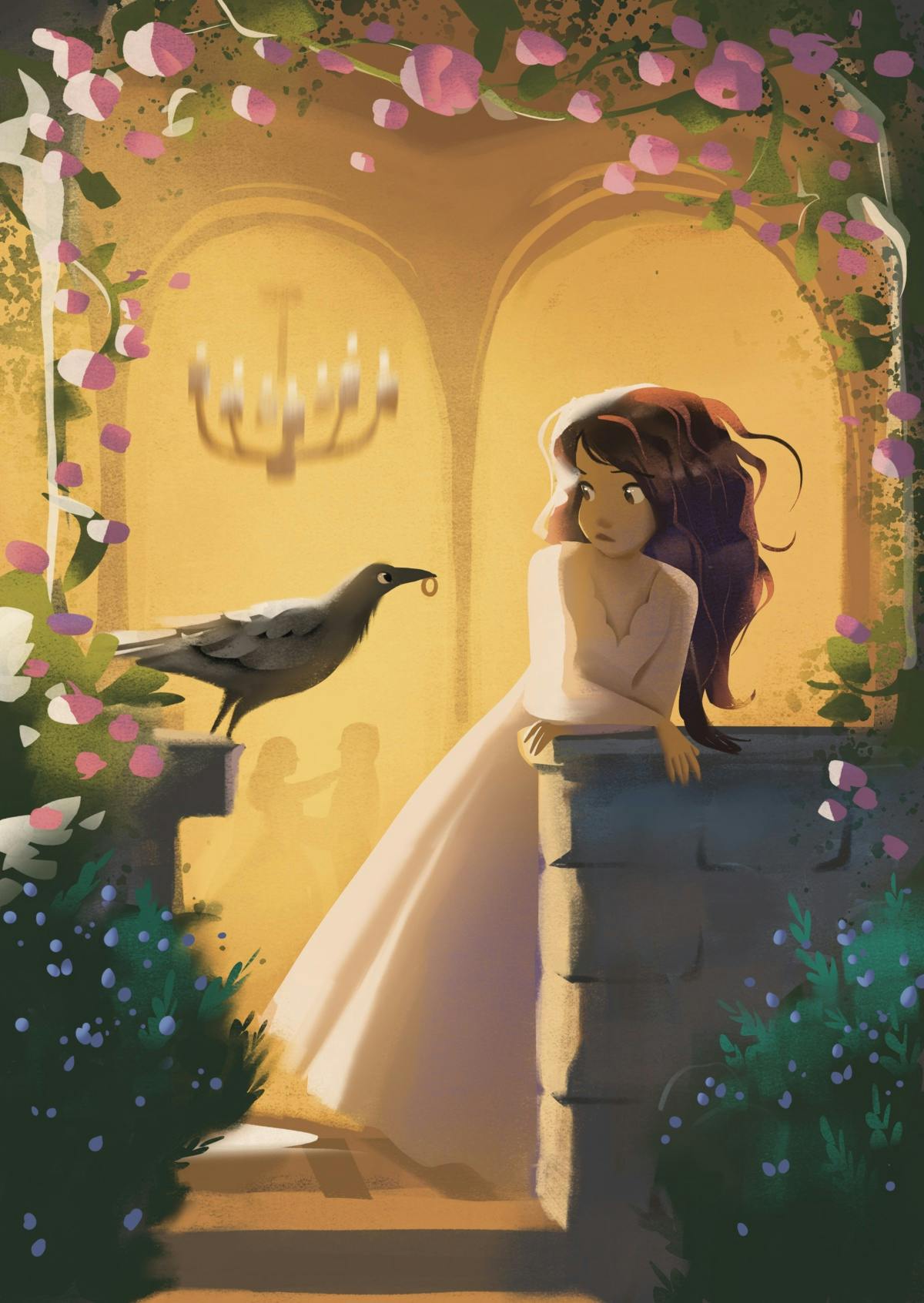 Q
Kindly point out specific elements or aspects of your work process and techniques that are most crucial to you.
Simone: Although I love experimenting with brushes and color, I'm a draftsperson at the core. I like to visualize my ideas by doing many sketches. I find the sketching stage especially important at the beginning of the work process as really good and unique ideas need a little bit of exploration. My process is entirely digital because it is easier to experiment and do revisions in this medium.
Q
Where do you want to go from here, considering your journey and achievements so far? What adaptations do you think time will demand in your arena?
Simone: Concerning my artistic future, I am completely open. I have a strong desire to become better at my craft because creating is important to me. Other than that, I would love to be involved in meaningful projects where I can learn.
Q
Based on your experiences and insights, what words of advice would you like to share with those just starting?
Simone Föhl: Don't be too harsh on yourself; things take time. If you have the opportunity, watch a kindergarten-aged kid draw – they draw out of pure joy and are fearless. Have fun and be fearless. Experiment and enjoy the process
You may also like
Nadaskii
Illustrator
Concept Artist
Ifrah Bruce