Soo King




Currently working as a freelance Visual Development artist and educator, I'm a seasoned animation professional with 30 years of experience working in fields such as Surfacing, Lighting/Compositing, and Color Design for companies such as Dreamworks, Turner Feature, and Klasky-Csupo. Before animation, I was an editorial illustrator for a short period of time right after graduating from Otis Art Institute of Parsons School of Design. I love to work on personal fine art projects in my free time as well as 3d collaborations with other CG professionals.
An Artist Adapting Through Time
Q
How did your journey into the creative world begin?
I enjoyed drawing as a child because it was a refuge from reality. It brought me solace and peace in a world of uncertainty and chaos. The more I drew, the better I became and it became my life's passion.
Q
Where do you find the most inspiration for your pieces? Do you feel that drawing from real life plays a role in your artistic style?
I find inspiration for my work in animation in the story. Who are the characters? What are their personalities like, and where do they live or work? Why are they the way they are?
Drawing from real life is super important because it's a lot harder than drawing from a photo. In person, you can see more than in a picture. What I see always seems to come to life in terms of colors and perspective, making it impossible to truly capture it in a photograph. When I'm "in the zone," my mind begins to add missing pieces to what I observe, which gives the painting a unique and rewarding quality.
Q
On your visual development work: what typically goes into a vis dev project? How do you plan a new piece start-to-finish and what do the deliverables look like?
I have only worked for a very short time as a visual development artist, but what I have done so far has taken a lot of creativity and thinking outside the box. I start with rough sketches of my ideas and run them by the art director for help in pointing me in the right direction. From there, I either draw the linework from scratch or 3D model my design and create the linework from the renders. All views: front, back, top, bottom, 3 quarter, left, and right views would be represented, as well as a size comparison and any functionality the object may have in animation. One has to keep in mind which character(s) might be handling this object if it's a prop too. Will there be dirt? Will it have scratches and wear? Will it light up? Will pieces detach or animate? Etc.
I create digital paintings in layers in Photoshop on designs, and sometimes, if I have a 3D model, I will texture it in 3D software such as Substance Painter or Mari. I normally keep my color and line separate when I do this, keeping my color very pared down (no more than a few layers!). and I create layer comps for each color variation for ease of presentation. I will show the art director my work for each step: roughs, lines, and color. There would be an approval process that works like a dialogue with some back and forth until the art is approved. 
Previously, as a Surfacing Lead Artist, I would also create shaders for the materials in Maya in VRay or Arnold for the textures I painted in Substance Painter or Mari. Because of my traditional painting background, I do not use a lot of layers. I like to keep very organized, labeling all my layers and making sure any node graphs are super clean visually. I make sure that if I hand off my work to another artist, it can be easily understood and updated if need be.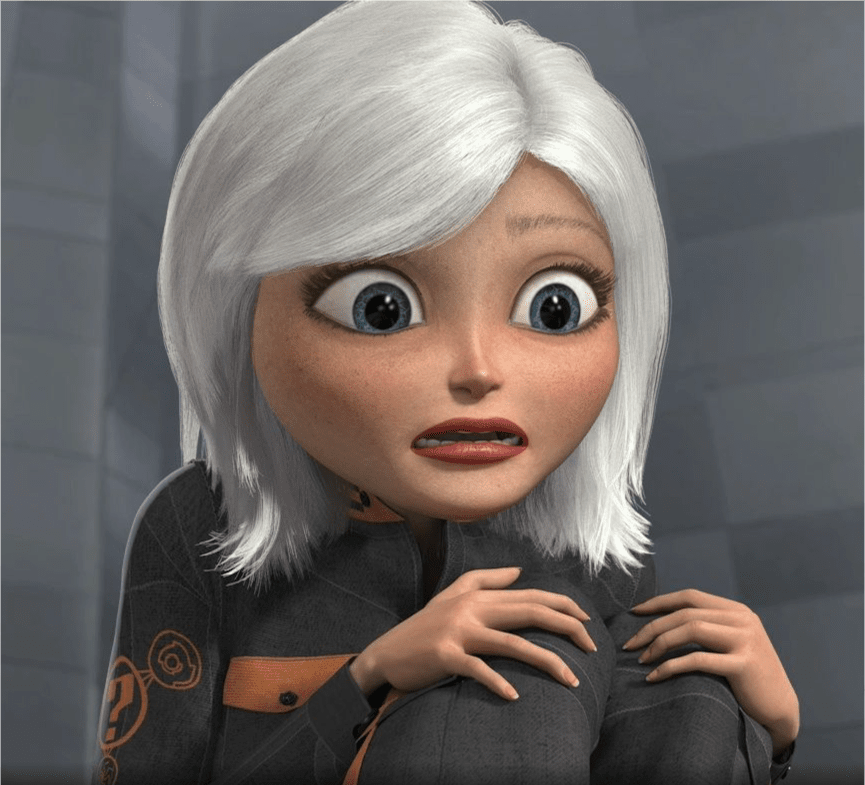 People forget that animation is a highly collaborative art form, and there are many more artists other than animators that help bring it to life. All I can say is that I have watched a lot of animation in my lifetime before I even began art school. Other than drawing and painting, TV was my babysitter and friend growing up.
Q
You have worked at DreamWorks for over 20 years. Were you always a fan of their work? What artists did you study to get an understanding of the studio and its aesthetic, and did you have other artists that inform your work?
I've worked for DreamWorks for 26 years, to be exact! And NO, I was not always a fan of their work, but interestingly enough, some of the movies I worked on that I cringed over are now cult favorites, like Bee Movie. It brings me joy that my efforts are still being enjoyed by the next generation and beyond. Since the studio was only getting started when I joined in 1997, I suppose my color design contributed to the development of its aesthetic. For all of their 2D feature films, I served as a color designer.
Before joining DreamWorks, no single artist stood out to me in the field of animation. People forget that animation is a highly collaborative art form, and there are many more artists other than animators that help bring it to life. All I can say is that I have watched a lot of animation in my lifetime before I even began art school. Other than drawing and painting, TV was my babysitter and friend growing up. In addition to animation, I loved watching horror movies, science fiction movies, musicals, martial arts films, and spaghetti westerns all those summers ago.
Q
Art as a career has gained prominence in the past few years with more and more people turning their passion into careers, but as a seasoned artist/designer, how do you think your beginnings in the field were different from designers of today?
My beginnings started off as a traditional illustrator handing in physical paintings as a freelance illustrator, then I worked for studios specializing in one little piece of their puzzle, which usually was the color design or surface/texture, and now visual development, all of which is now done on the computer. It happened rather quickly—the traditional to digital transition—after I left art school. Maybe a couple of years at most! Luckily, I am comfortable working on computers, but it is very different than creating a piece of traditional art. Digital art is its own art form!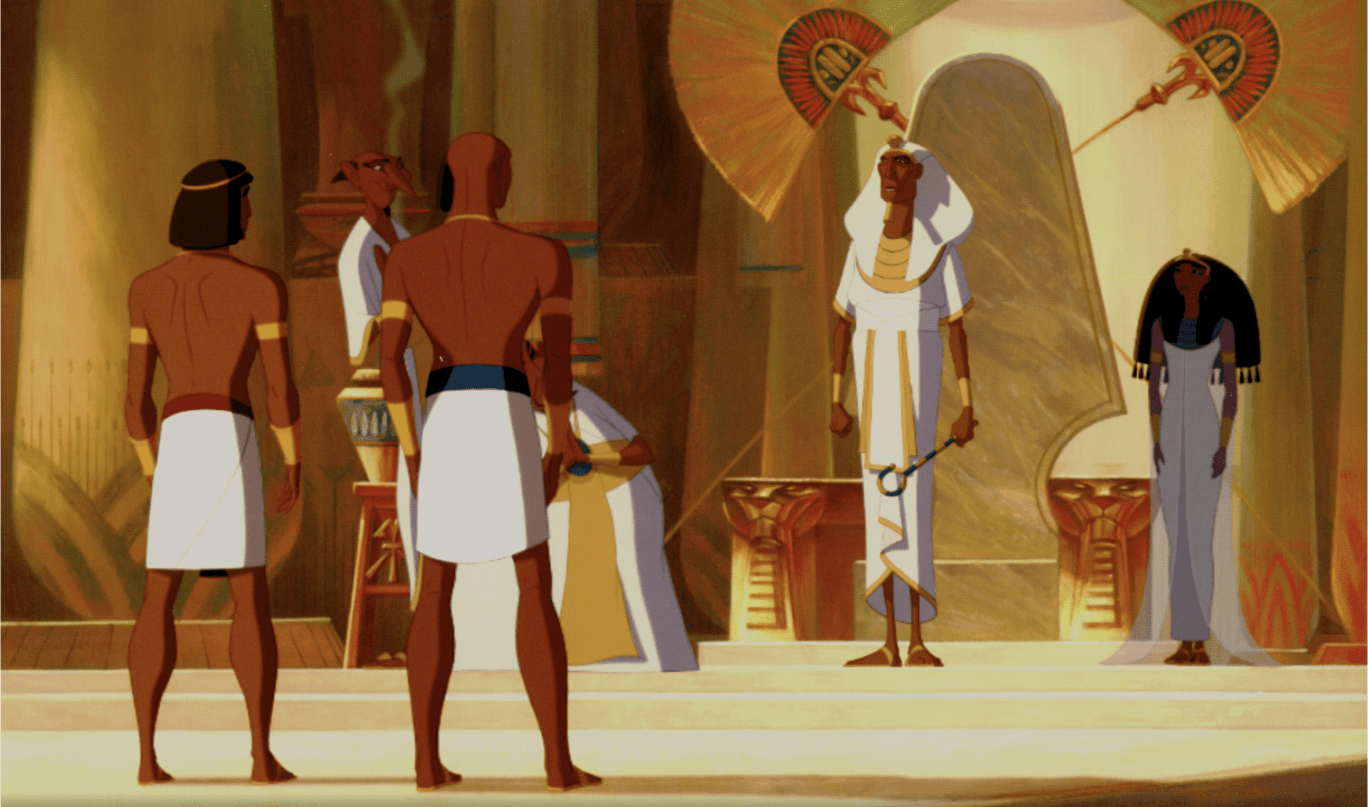 Q
You had a hand in designing some of the biggest animated features like Kung Fu Panda and How to Train Your Dragon. Which is one of your most memorable works and why? 
I did have a hand in designing and compositing the color on all the 2D features. After the fall of 2D, I worked as a lighting artist and then a surface artist on 3D features. For both Kung Fu Panda and How to Train Your Dragon, I worked as a surface artist. I suppose you can call it design if you describe it as designing the textures and materials.
The most memorable work was Prince of Egypt for DreamWorks and Cats Don't Dance for Turner Feature Animation. Both were 2D features that I hold dear to my heart for all the incredible passion that went into them, not only from myself but from all the artists working on those films. In those days, that kind of creative energy was almost palpable. So much fun! Everyone is working towards a common goal: creating a beautiful film!
Q
Do you favor working with traditional or digital techniques? Despite what the industry demands, most artists prefer old-school, traditional methods. For someone who started her career at the onset of the digital revolution to now when everything and anything is digital, what are your views on it? 
By now I am so used to working in digital that I feel rusty in my traditional skills, although I have been resurrecting those skills of late in the abundance of free time, I have these days. I don't find the same kind of creative satisfaction in creating digital art as I do with a piece of traditional art, however. A traditional piece of art is one of a kind and can never be duplicated, even by the original artist. Traditional art takes more patience, thought, and concentration than digital art because your decisions are more permanent and accidents do happen, good or bad. Everything you do is destructive. In other words, there is no 'undo'.
The animation industry demands digital art skills, but if you can draw and paint well traditionally, those skills can easily transfer. In my opinion, no number of digital skills can mask bad art. The computer is just another tool.
I enjoy working digitally and have gotten very, very good at it, but it is a very different workflow from working traditionally. I really feel that every artist should start off traditional and learn digital afterward. It will make your digital work cleaner and more efficient. I've seen a lot of digital work that has way too many unnecessary layers. It makes it super difficult for anyone else to use or update it in animation (collaborative art!).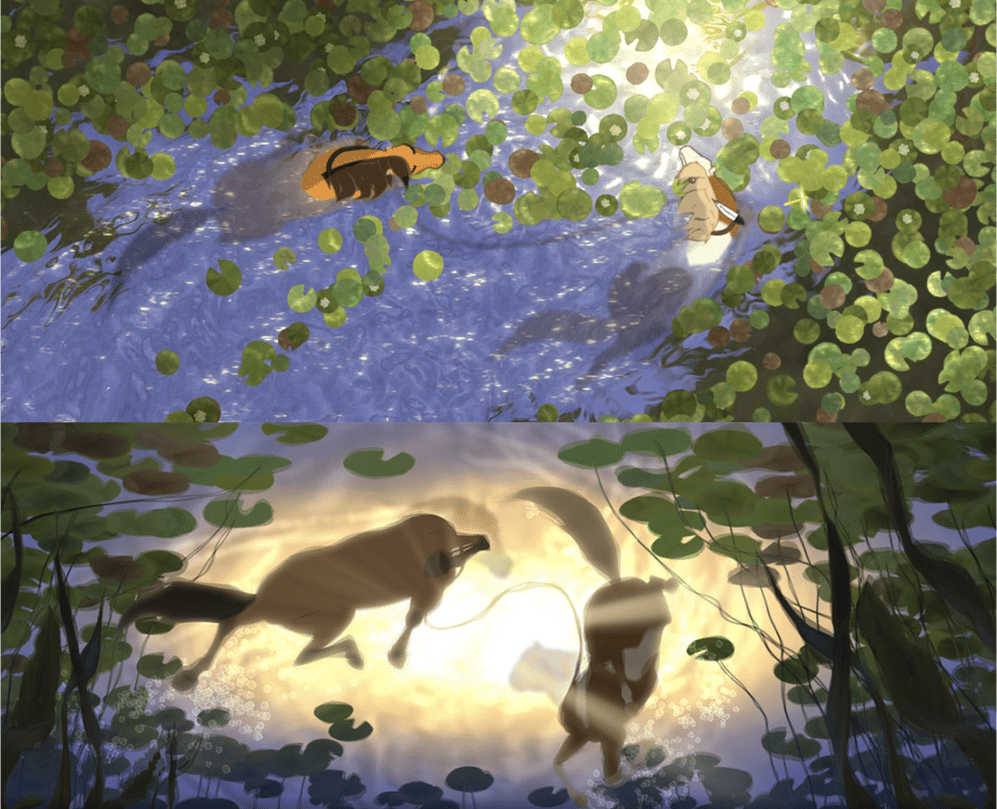 Q
What parts of the job as a visual development artist are the most fun and what are the hardest?
The most fun part is the amount of freedom I have to draw or design something and the freedom I have in my time management to achieve my designs. As a Surfacing Lead Artist, I had tighter deadlines and a lot more meetings.
The hardest part of being a visual dev artist is getting the style correct for the show in the beginning. As a show progresses, it gets easier.
Q
Your bio mentions that you love to work on personal fine-art projects in your free time. How do these studies support your role as a Visual Development Artist?
My personal fine art projects keep my creative juices flowing!
Q
How do you see the future of art evolving, particularly in the digital age?
With the creation of AI, it is a very strange evolution, to be sure. I am afraid of the future of art as a viable career unless, as artists, we learn to somehow use it ethically to our advantage. There need to be serious discussions about the use of A.I.'s moral principles and how it could be used without stealing artists' work without due payment.